A New Farmhouse Self Build in Laxfield – Utilizing a Typical Swedish Energy Efficient Foundation System!
Svenskhomes initially received a call from the clients back in 2017, who were going to sell their old 16th Century Farmhouse and build a new energy efficient farmhouse, on the site of an old existing barn. Already keen on the idea of self sufficiency with two wind turbines and a small PV array on the grain store, they were looking for an energy efficient home to complete their goal.
With a keen interest in sailing and a boat owned in Sweden, the clients had grown to love Swedish architecture and appreciated the energy efficiency in the Swedish building techniques. On discussing a new build project with their bank manager at Handelsbanken (a Swedish-owned Bank) Svenskhomes were introduced to the project and it was quickly realised that we offered a true Swedish energy efficient home with triple glazed windows as standard, which was perfect for the project.
The clients had appointed a local architect, Peter Wells, who was positive about the concept from the start as he knew that an energy efficient timber-frame home would be accepted by planners. With a quick site meeting the clients dream of a modern, energy efficient open-plan design was quickly put onto paper with ground-floor accommodation a prerequisite.
Planning was seamless and the client had soon installed a traditional eco-friendly Swedish insulated foundation system supplied by Advanced Foundation Technology, ready for the Svenskhomes house install. The crane was onsite for three days and we completed the install in just over three weeks, leaving the house ready for 1st fix electrics and pluming to commence internally and roof tiles to commence externally, luckily just before the first COVID-19 lockdown in March 2020.
Within four months the clients had completed their new build with the help of Fram Farmers building materials team, who tirelessly sourced all the general building materials in a timely fashion, and the clients moved into their new home on the 3rd July 2020.
We first heard about Svenskhomes from a discussion with our Bank Manager, who kindly gave us their contact details. We phoned them the next day and immediately spoke to Trevor Walshe and explained what sort of house we were looking for with the key elements of Energy efficiency with open plan living. 
Trevor was very helpful and suggested we visited their office in Ipswich to discuss the plans drawn up by our Architect which was very useful as he had samples of all the doors, windows, architrave, and skirting boards as well as all the door furniture for us to see. Trevor personally supervised the erection of the shell of the house and all went very smoothly, and we were able to start the second fix three weeks after the arrival of the building from Sweden.
At all times during the build Trevor personally kept an eye on the progress, which was a great help to us as we were managing the build ourselves.
We also visited the factory in Sweden where the house was made and were impressed by the quality of the build and the efficiency of the operation there.
We can thoroughly recommend Svenskhomes and Trevor in particular, for his approachable friendly way and for handling everything in a professional manner. If you are considering using them for a new build, you will not go wrong choosing Svenskhomes.
Loading Images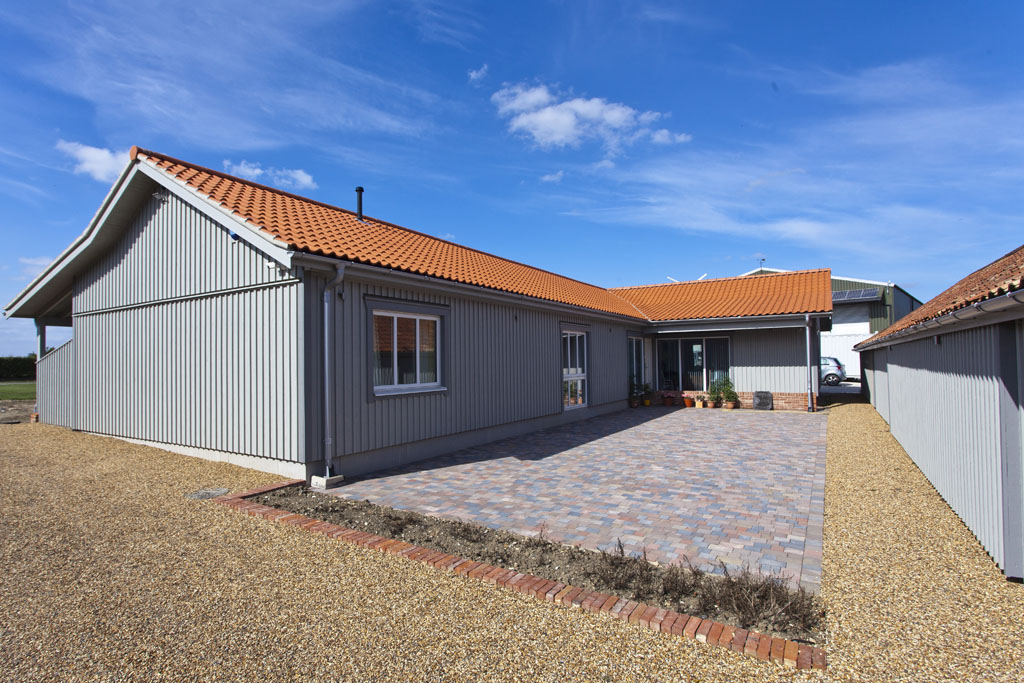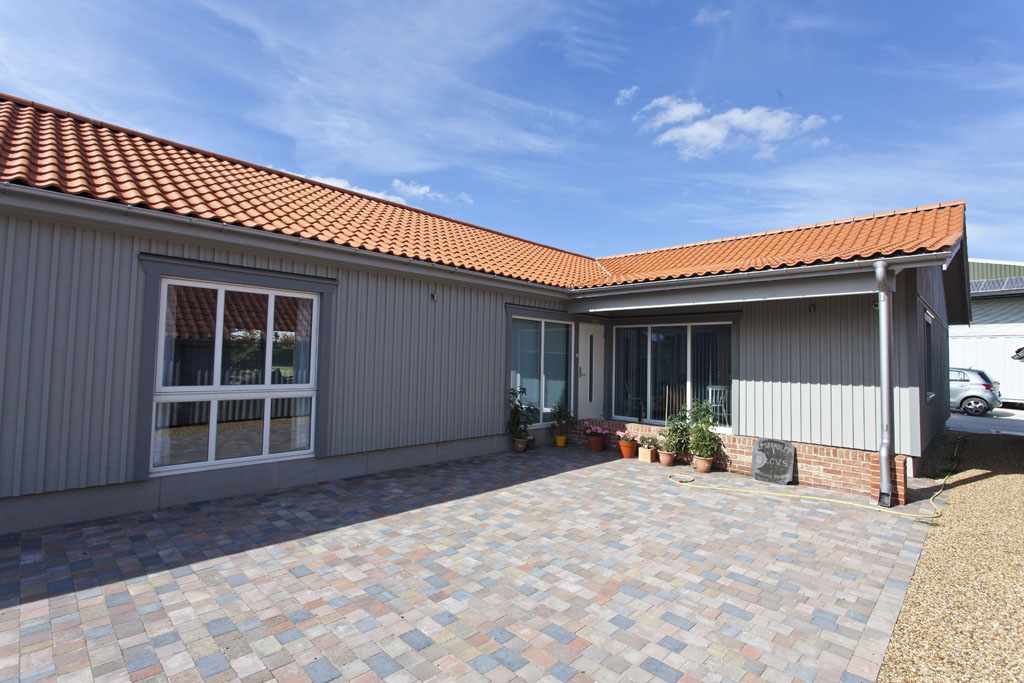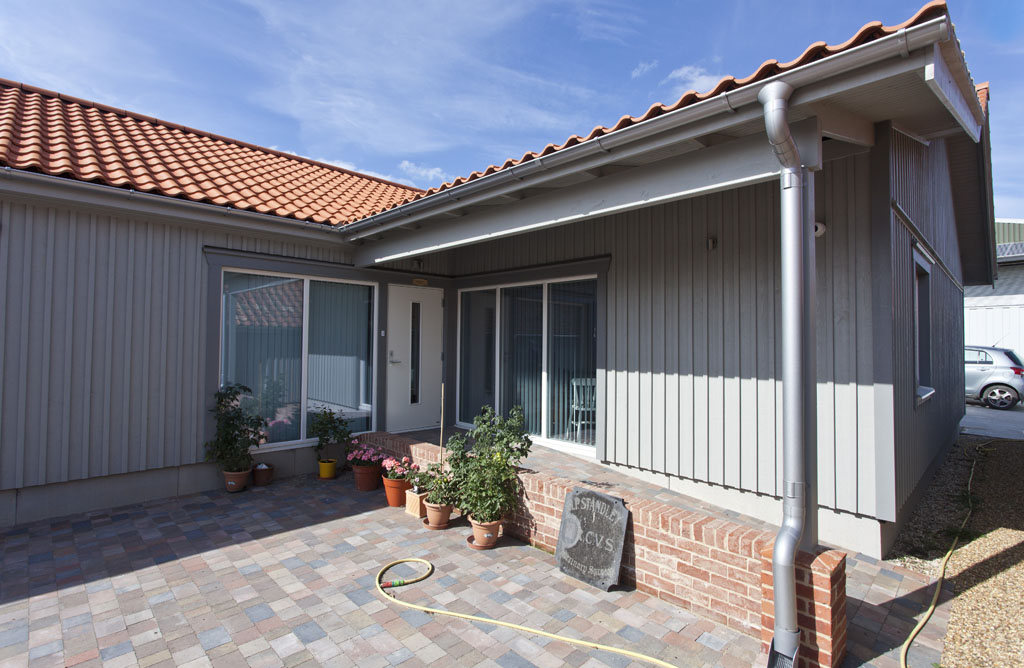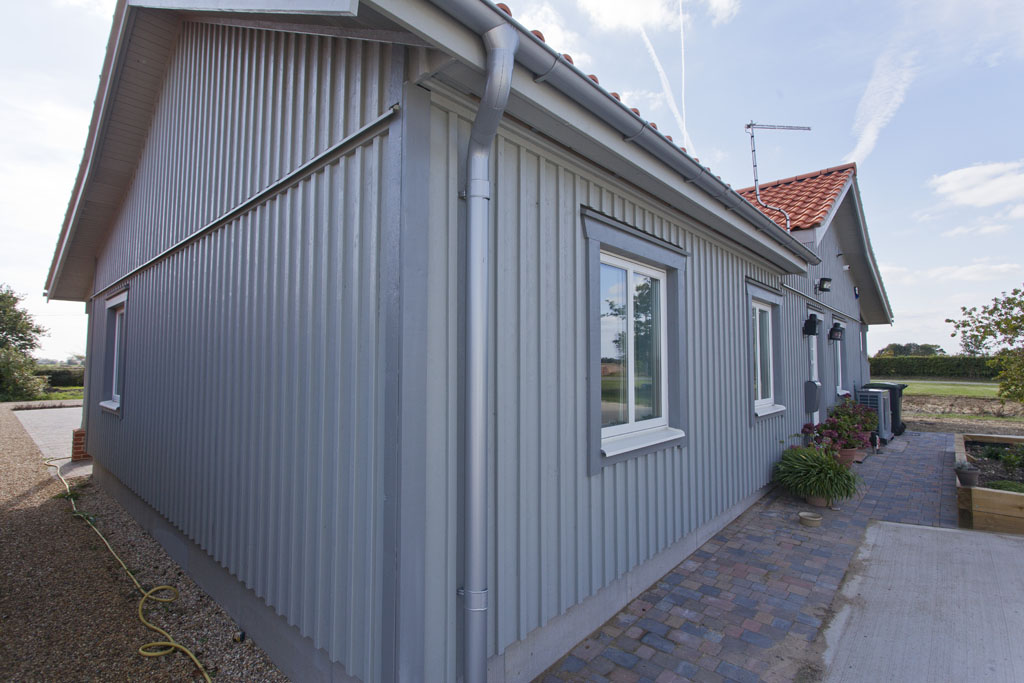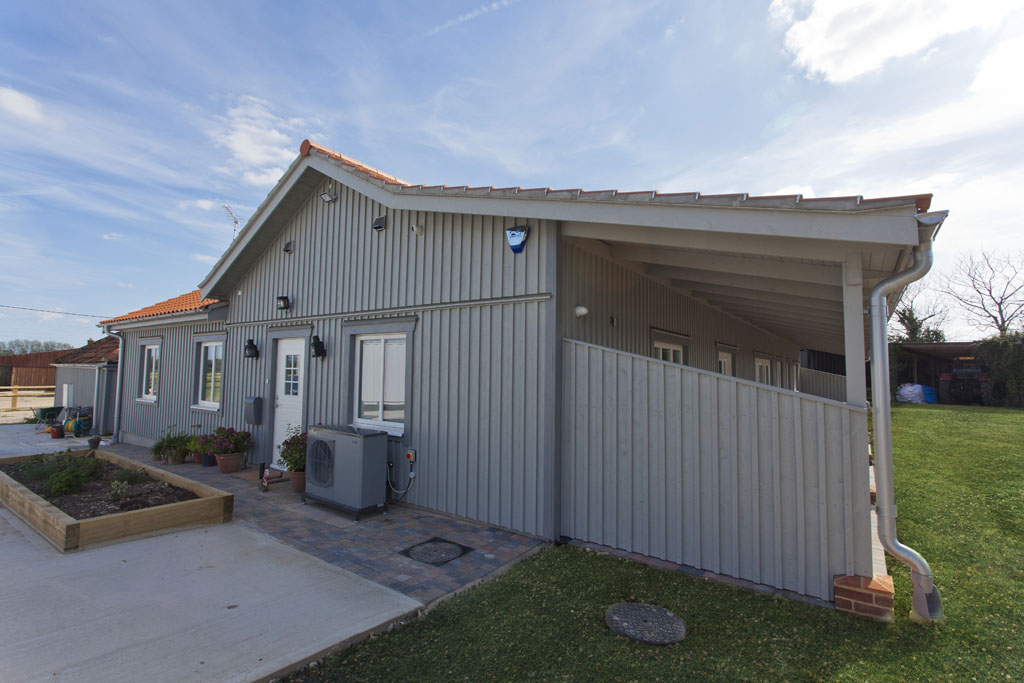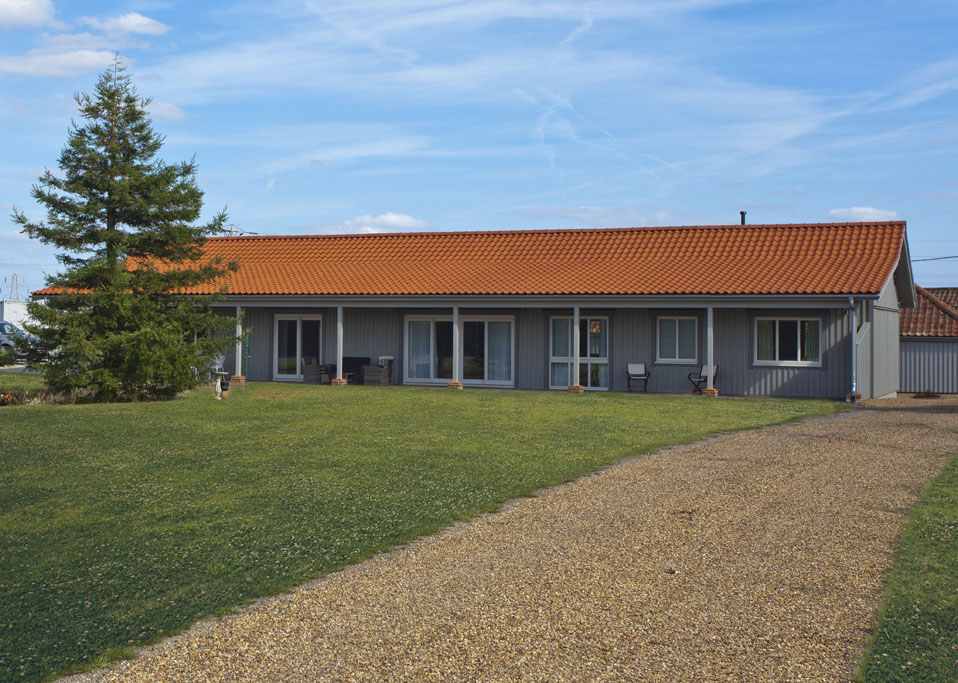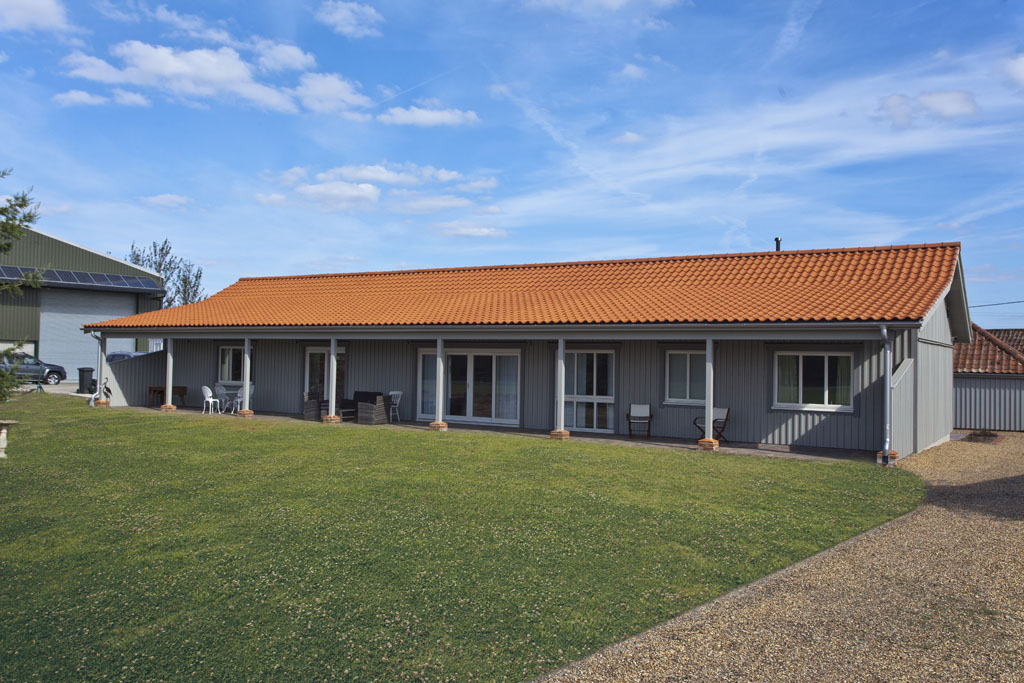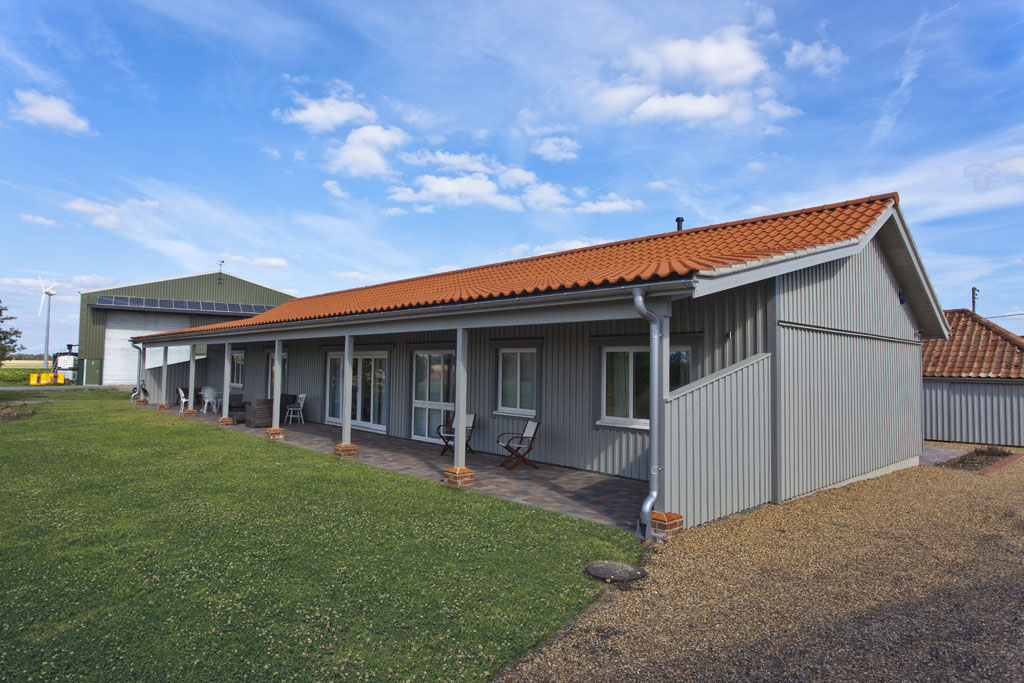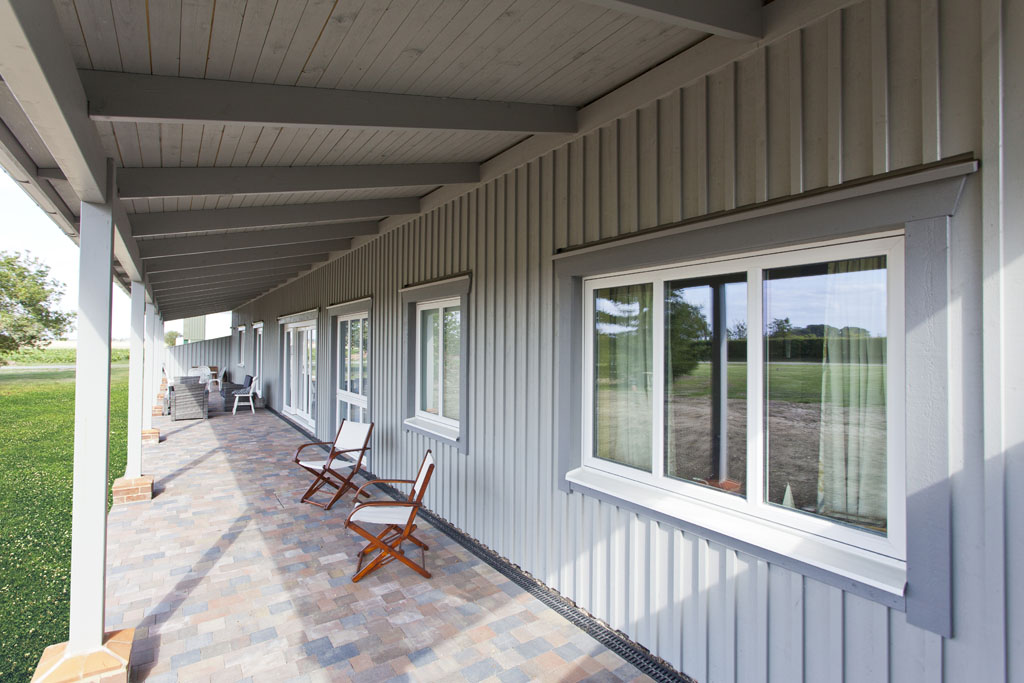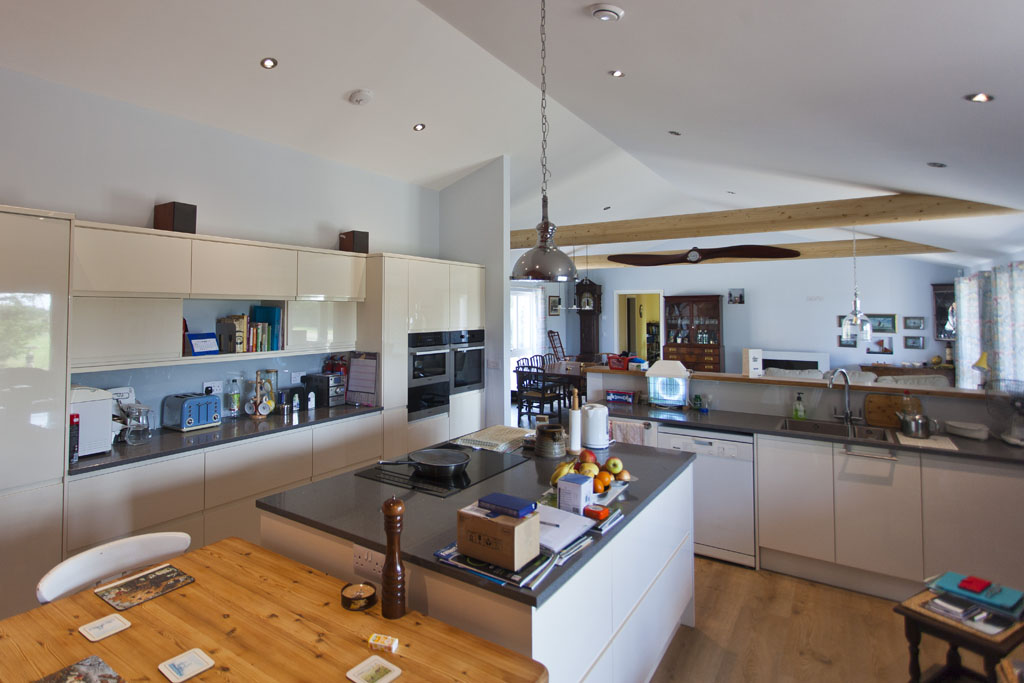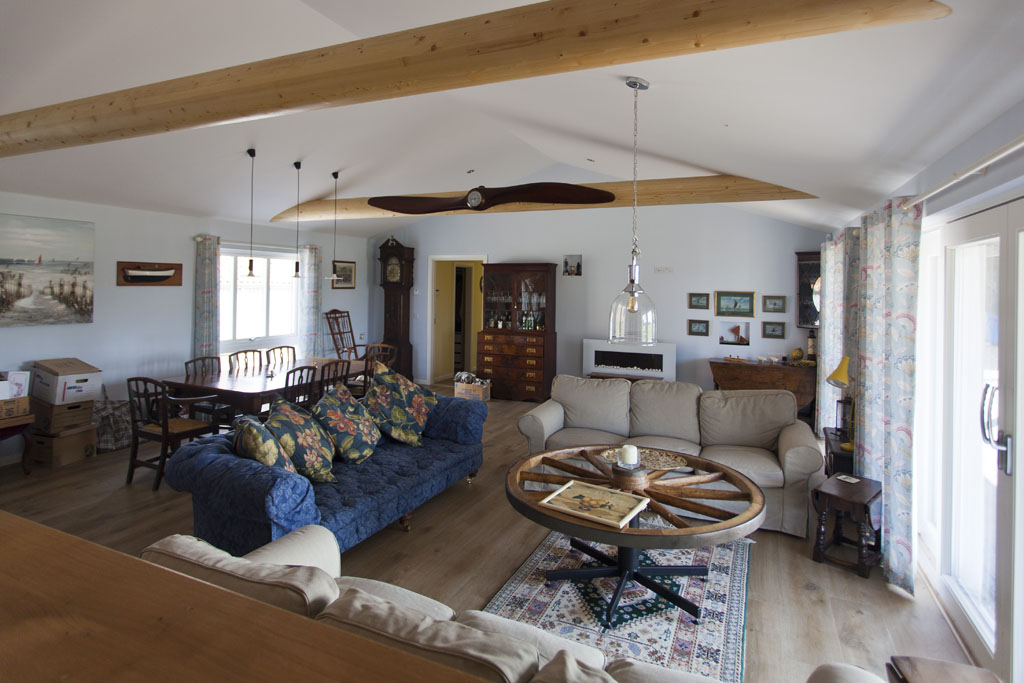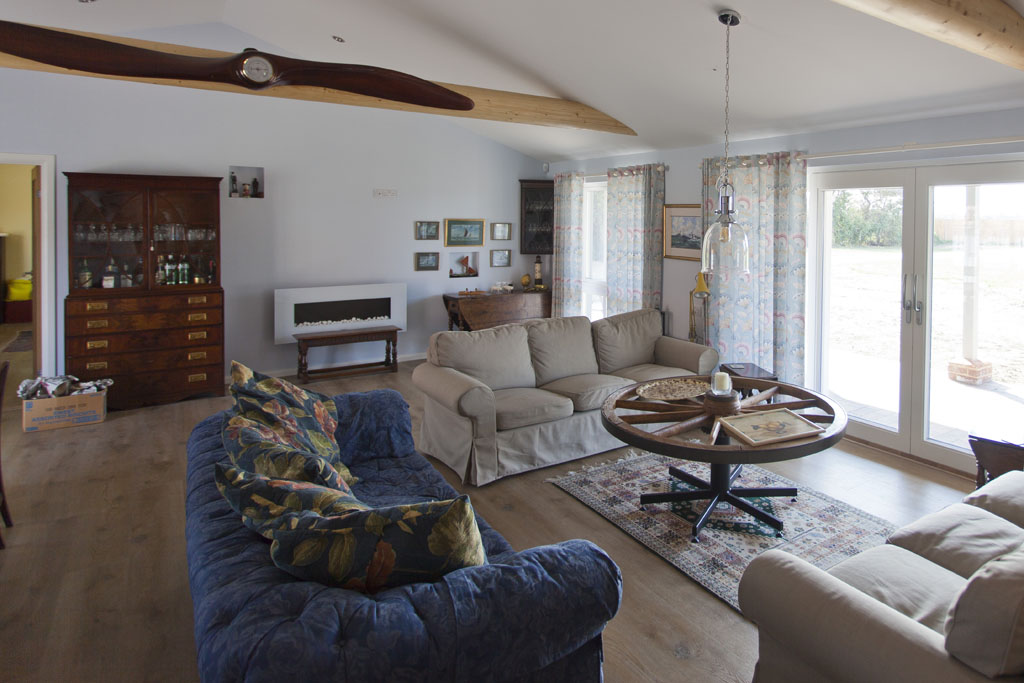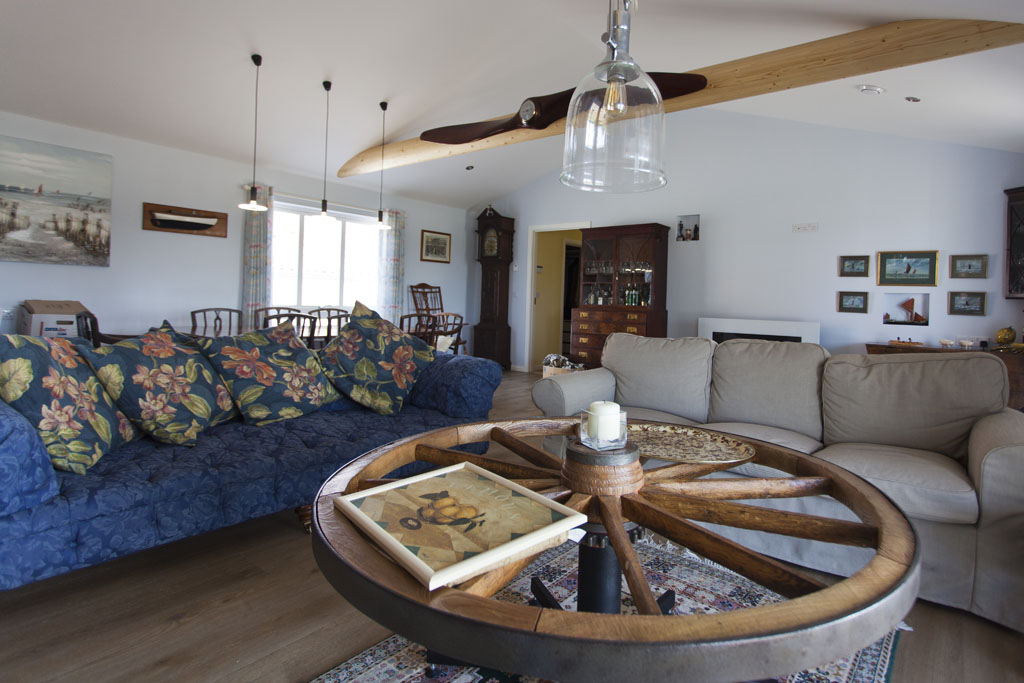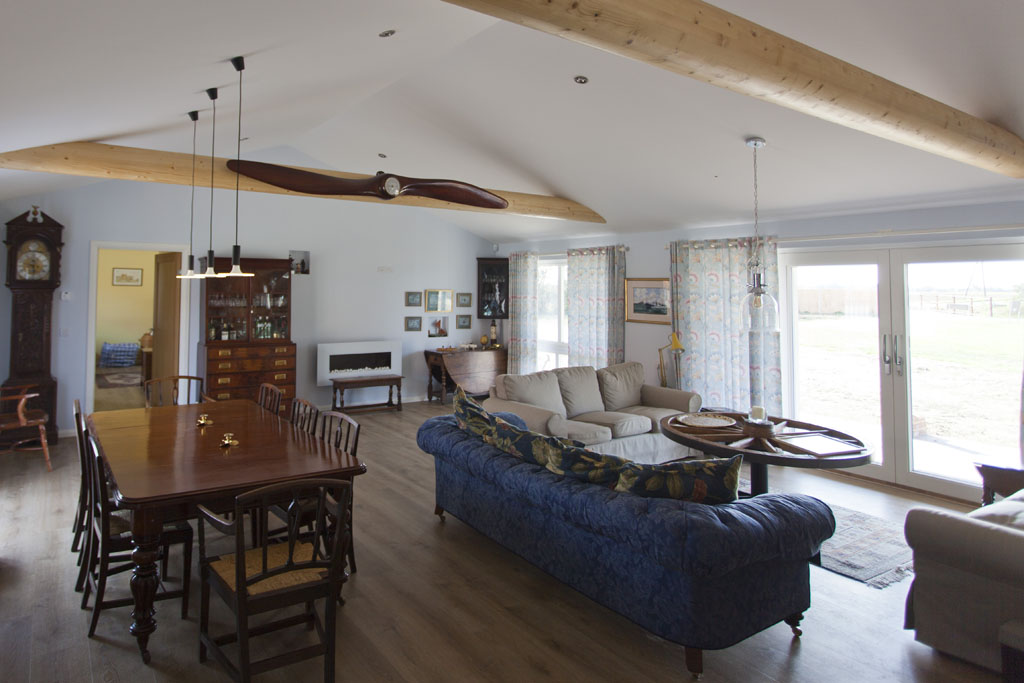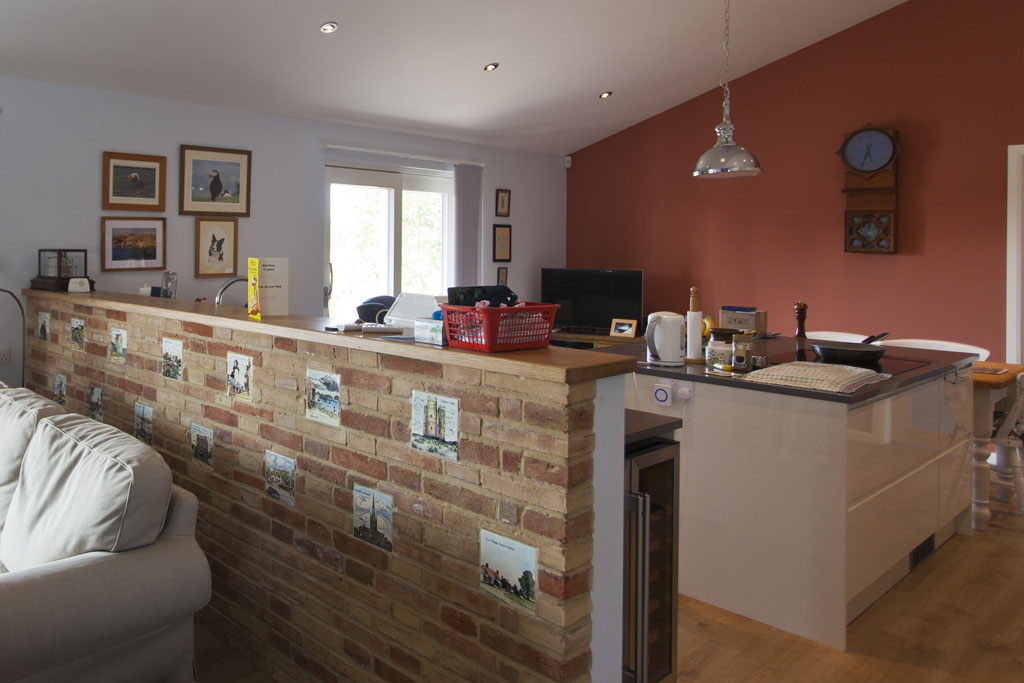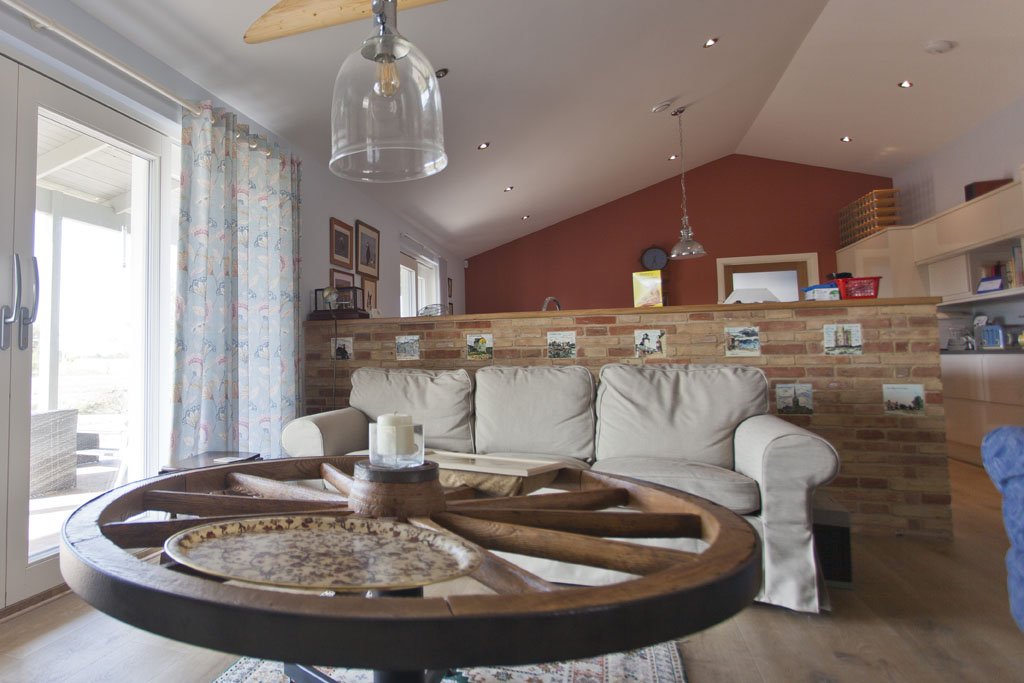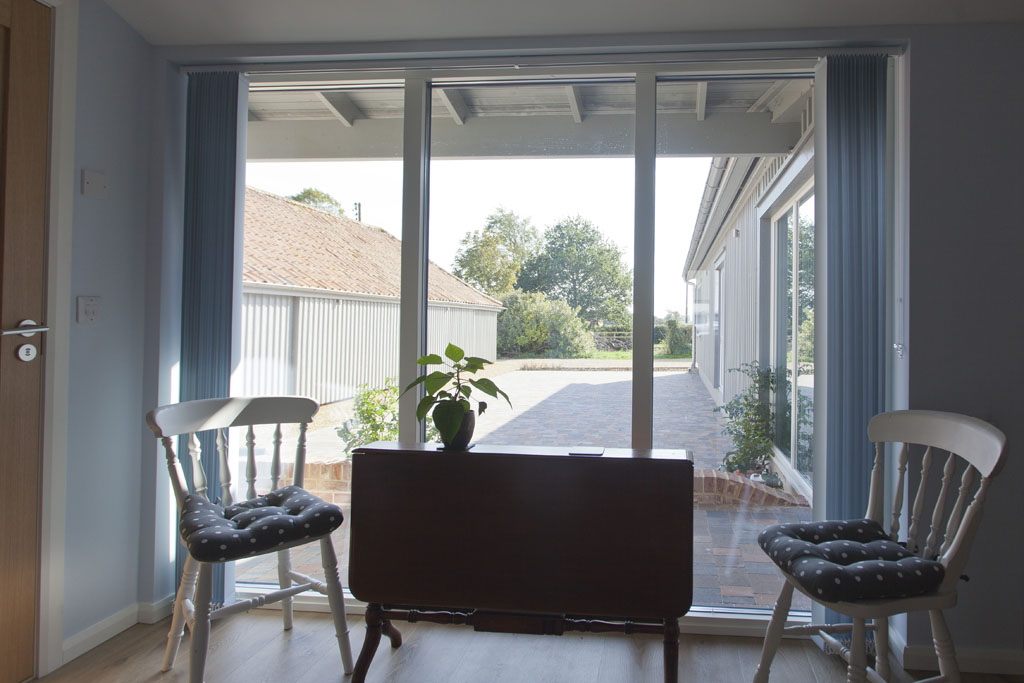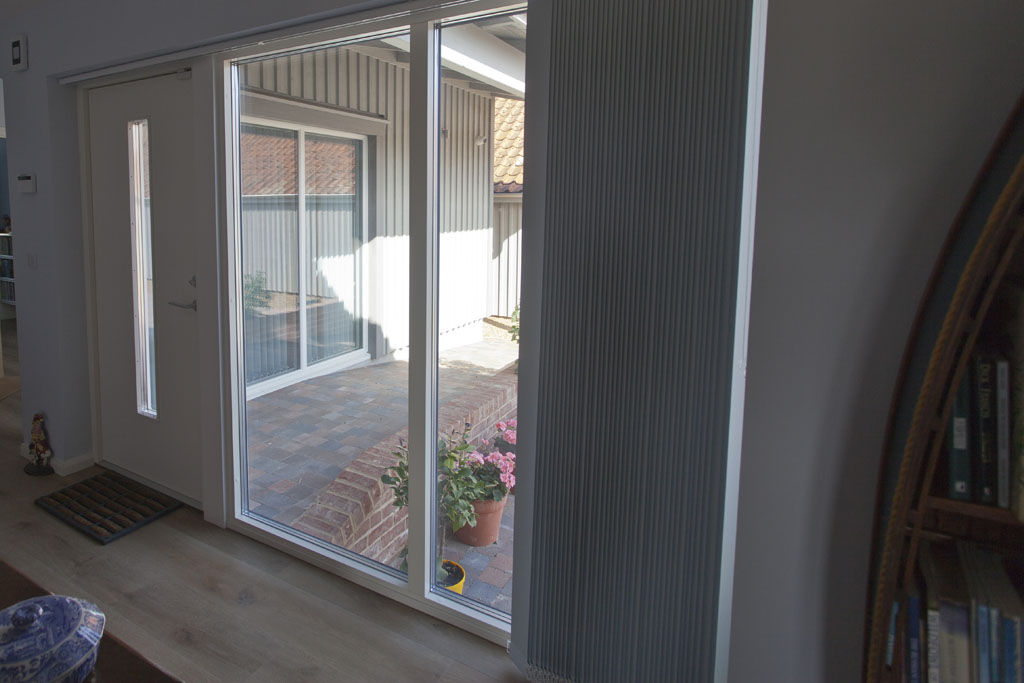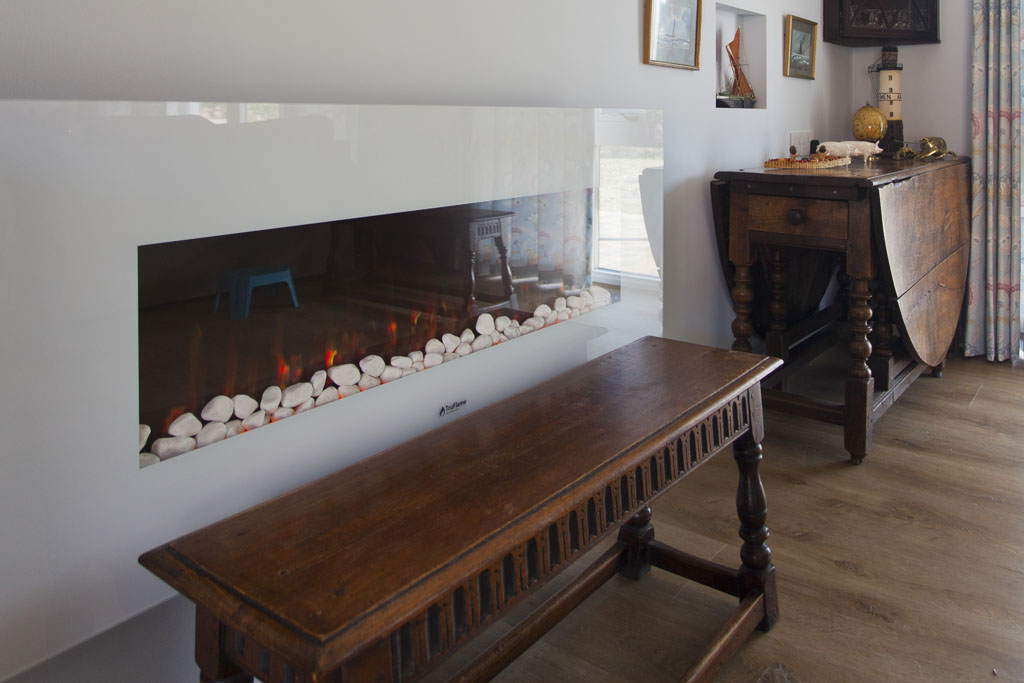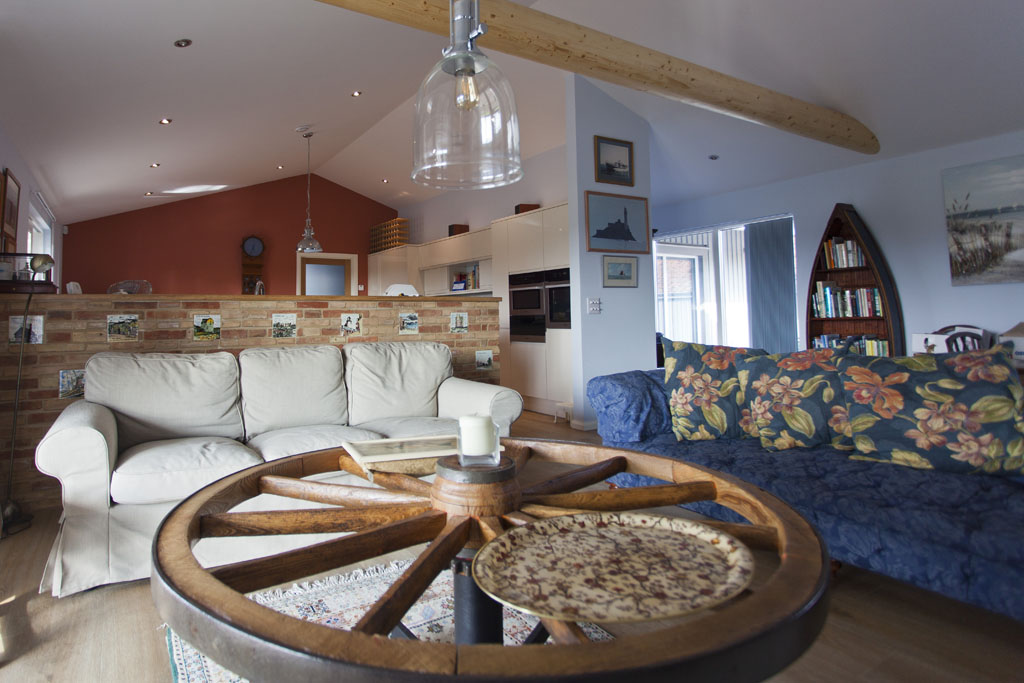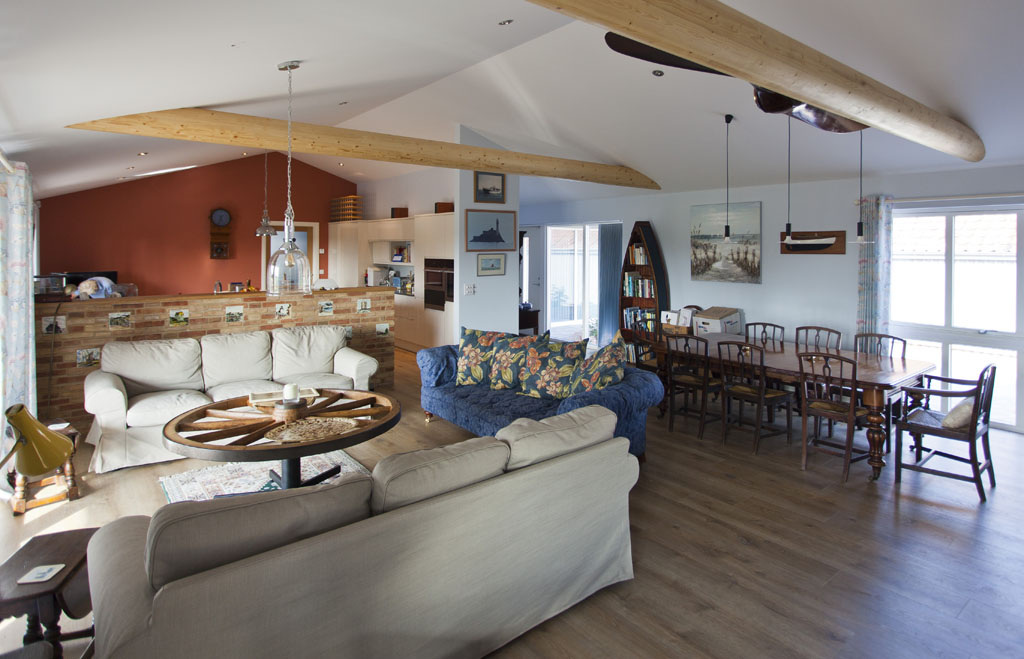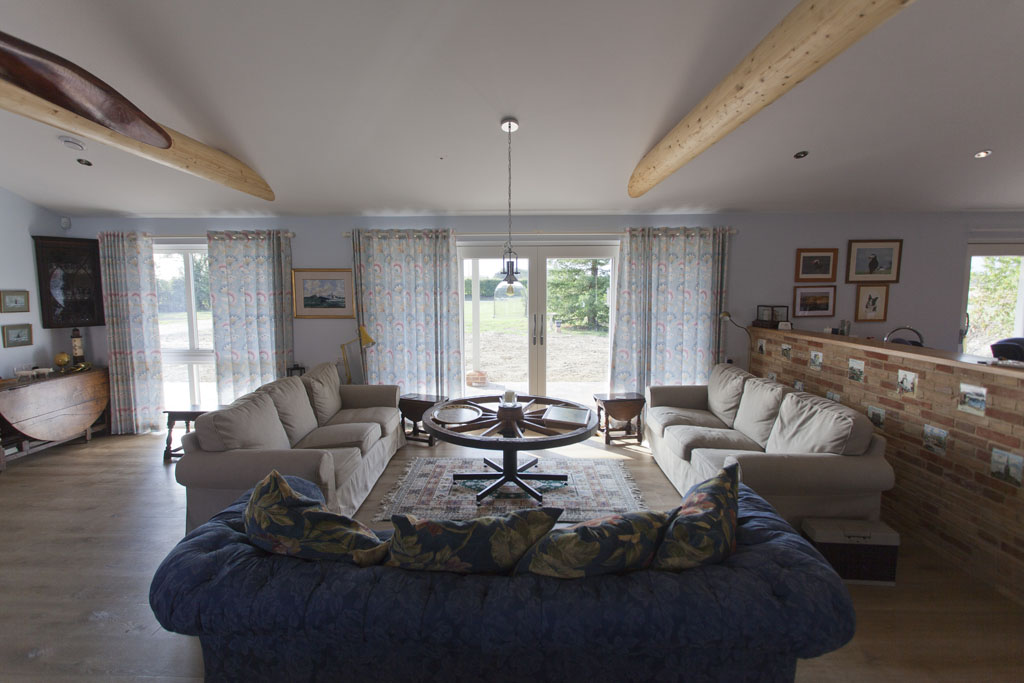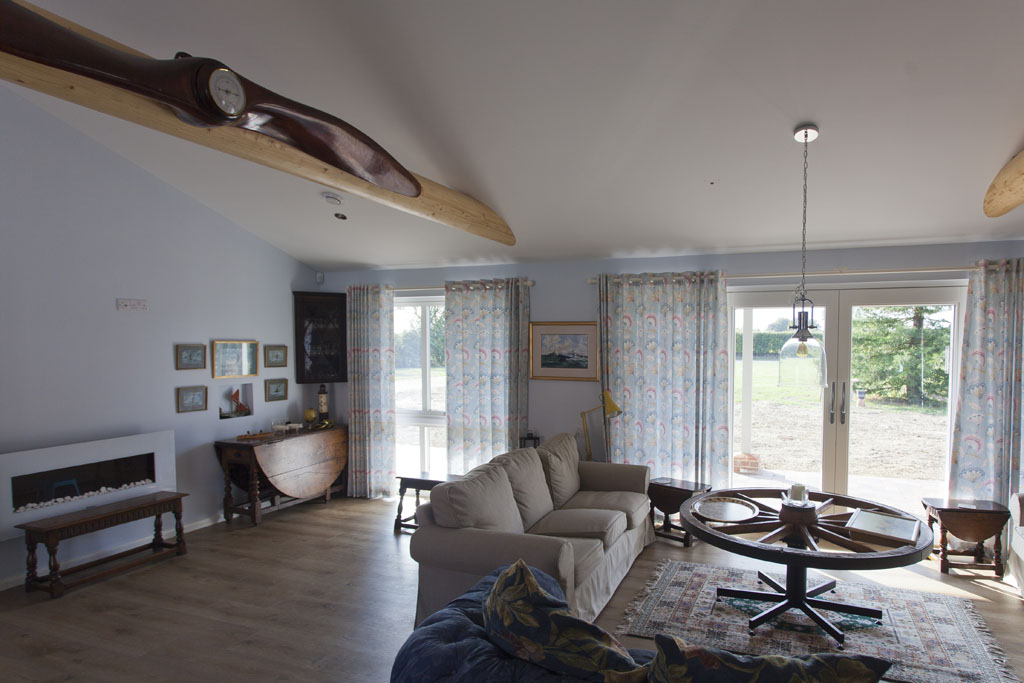 Already having two 20KW wind turbines installed and the 4kw PV array the infrastructure was already in place to building and A-Rated property. Taking these elements away from the build and achieving an Air permeability test performance of 2.5 m³/(h.m²) @ 50 pa, the client has informed us that their new property costs £2 per day (winter costs) to run (before any feed-in Tariff's are received) with an estimated £580 annual bill in electricity. A true testament to the fabric efficiency linked with our airtight build principals.
The end-product is a property that is truly self-sufficient offering virtually no utility bills. Yet another excellent example of a highly energy efficient Svenskhome.
Case Studies