Woodlands, Ipswich
Case Study
High Specification Finish with Eco Credentials
The perfect opportunity presented itself to Svenskhomes with a plot of land in the heart of Ipswich allowing us the chance to showcase our building system on a prestigious property of 3,315ft² (308m²) incorporating 5 double bedrooms, 2 en-suite and a large extra first floor living room with vaulted ceiling and full height windows maximising views across the rear gardens.
Energy efficiency is, as always, our key drive, matching in with our clients' expectations and our aim was exactly the same as it is today: building highly energy efficient homes.
Key elements we considered for the development were as follows: –
Building an A-Rated energy efficient house with virtually no running costs
MVHR (mechanical ventilation heat recovery) system to ensure the air tightness of our builds are maximised and ensuring refreshed air supply throughout the buildings
Exceptional finish quality throughout the house incorporating an oak and glass staircase, luxury bathrooms and top of the range kitchen with impeccable attention to detail
The use of renewables; 15kW air source heat pump, 4kW solar PV (photo voltaic) system and a 5kW log burner ensuring minimal running costs and allowing the home owner to benefit from feed-in tariffs and renewable heating incentives.
The site turned out to be suitable for the pre-manufactured wall and roof system as there was available space for a crane. Although the entrance was tight, we were able to design the wall sections to suit the vehicular access, thus allowing us to use rigid flatbed lorries to deliver the house with ease.
With all developments, the key is speed of construction and ensuring the build schedule runs like clockwork! The site presented itself with a challenge regarding vehicular access as we could not fit an articulated lorry onto the site. However the build was easily achieved by designing the wall sections to suit the size of the site access and still retain the architect's original design without compromise. Getting the property to a first fix stage within four weeks is as always the key in ensuring a fast build reducing delay costs due to weather conditions on a conventional build programme.
Loading Images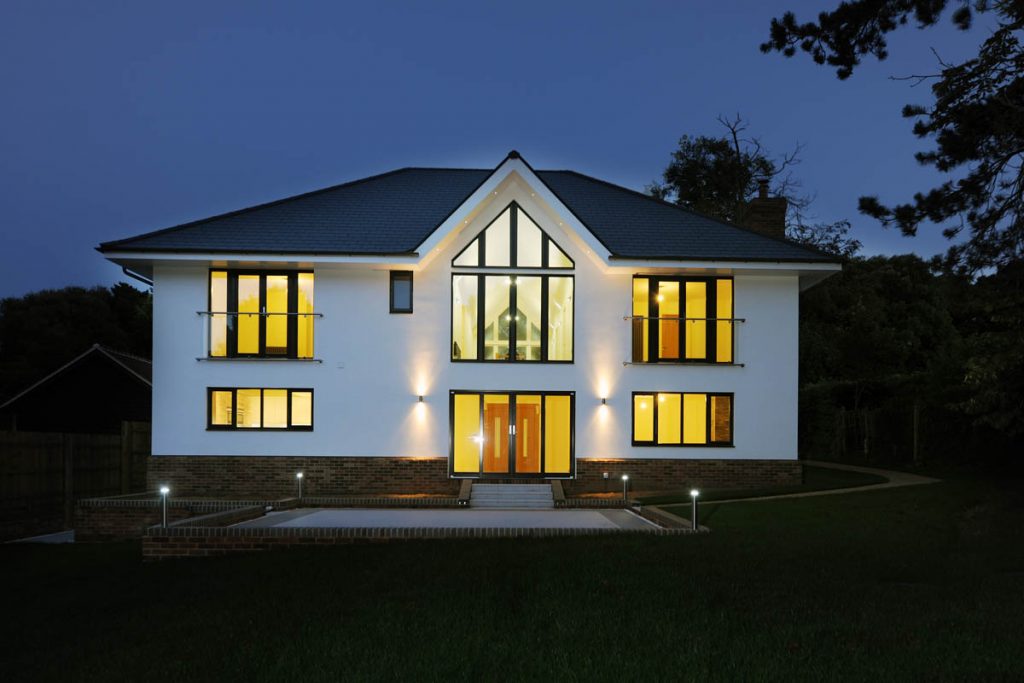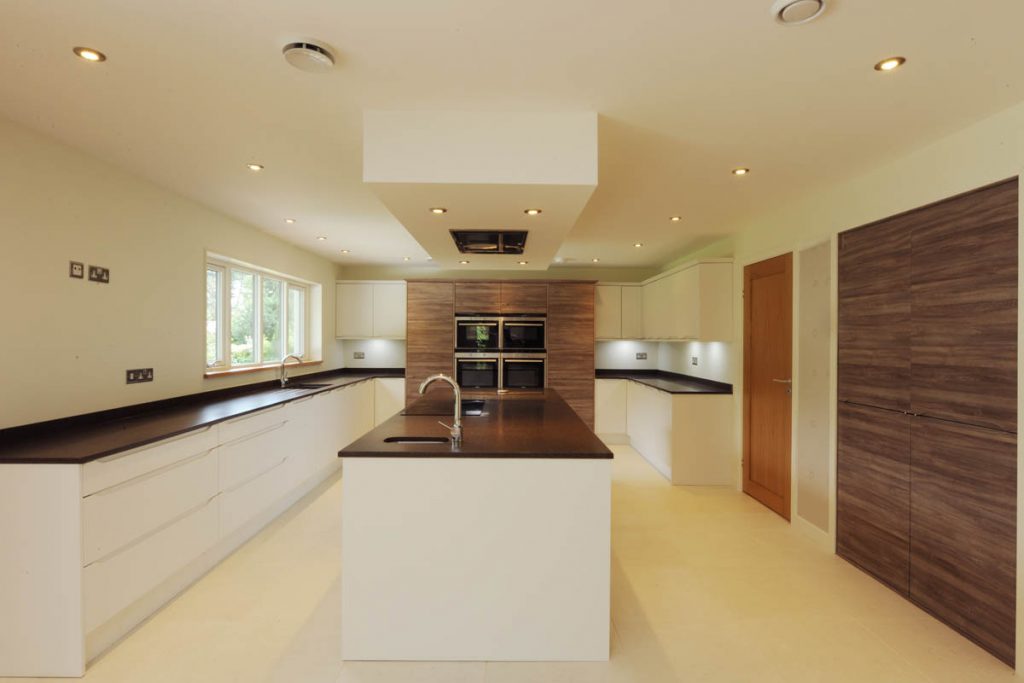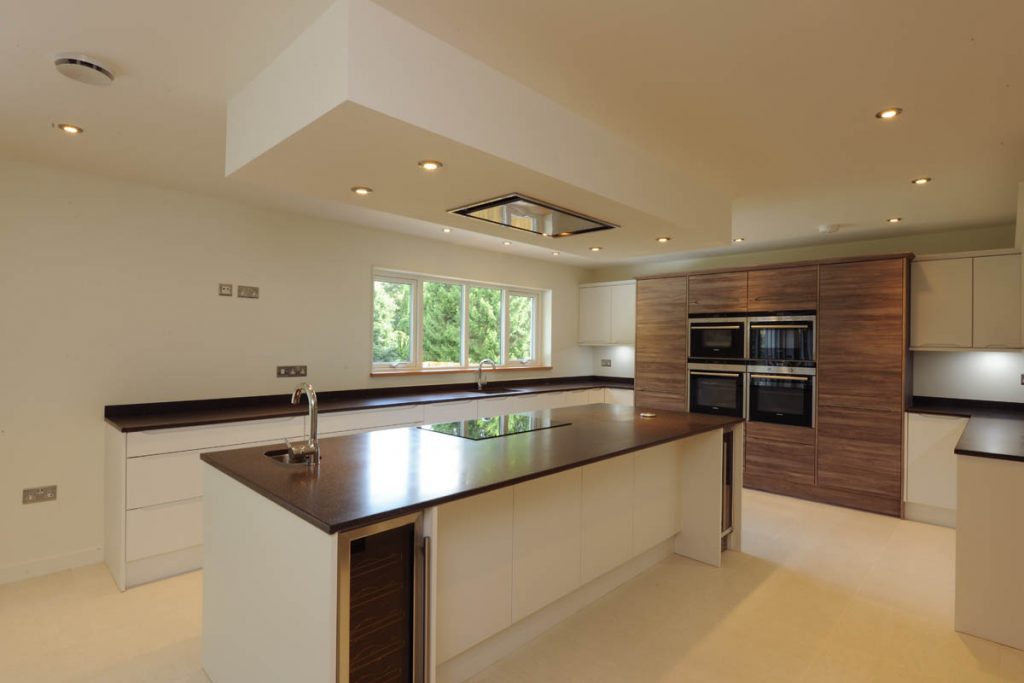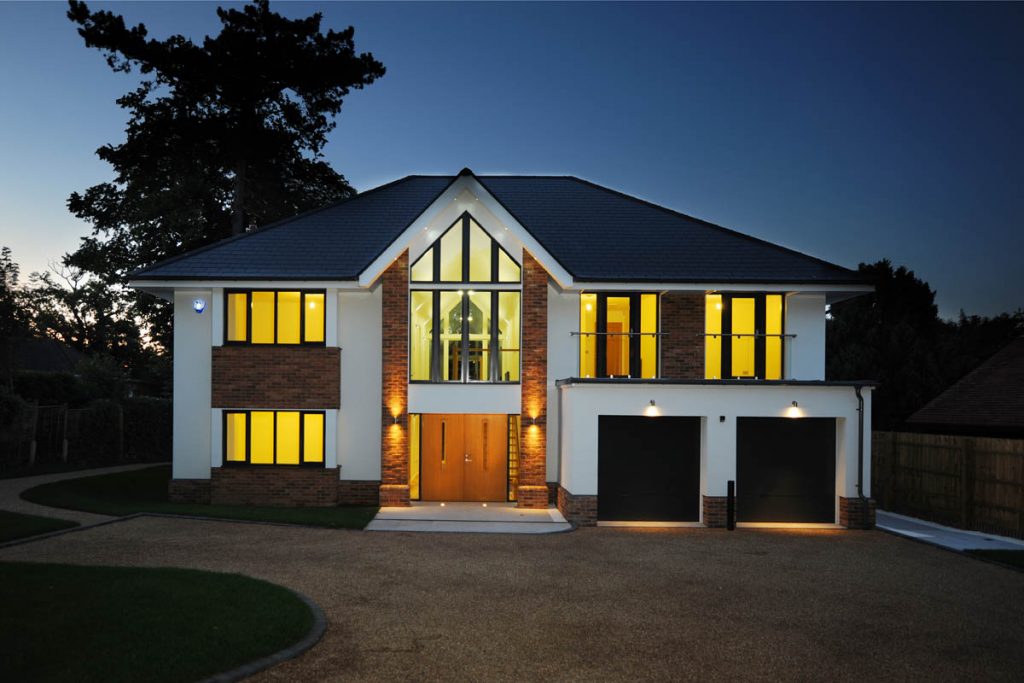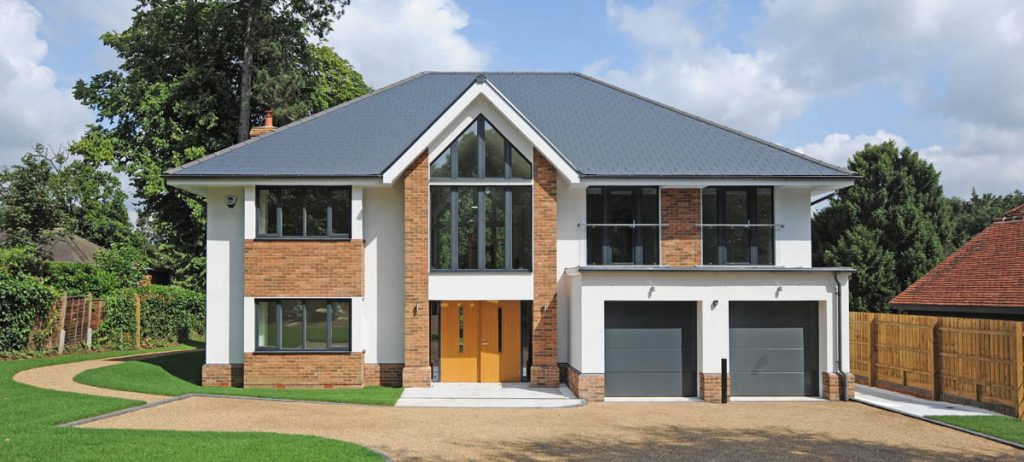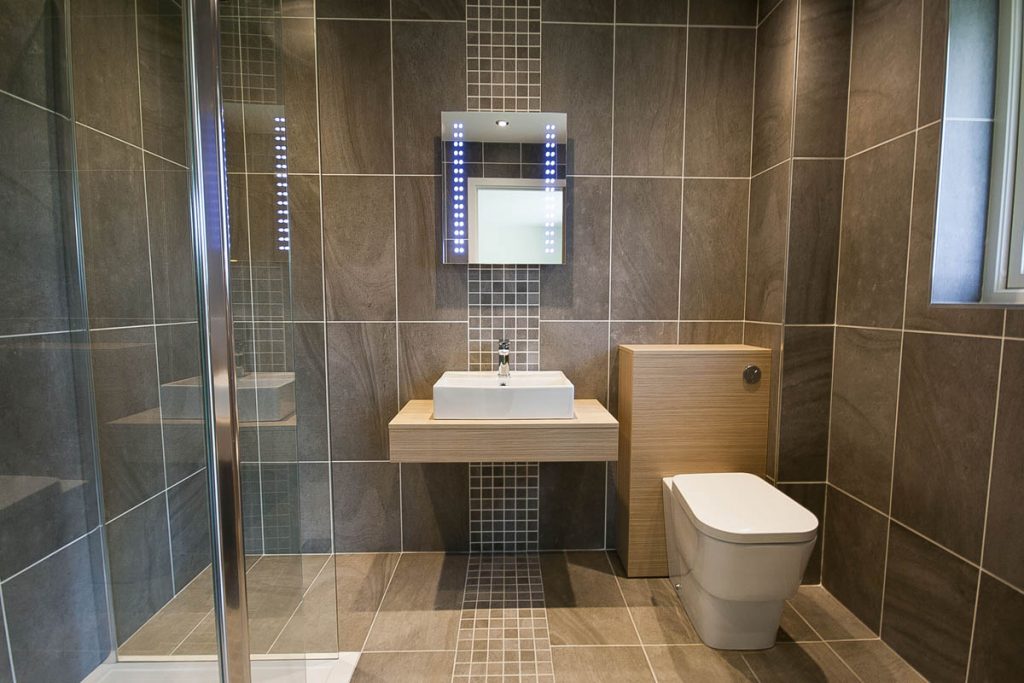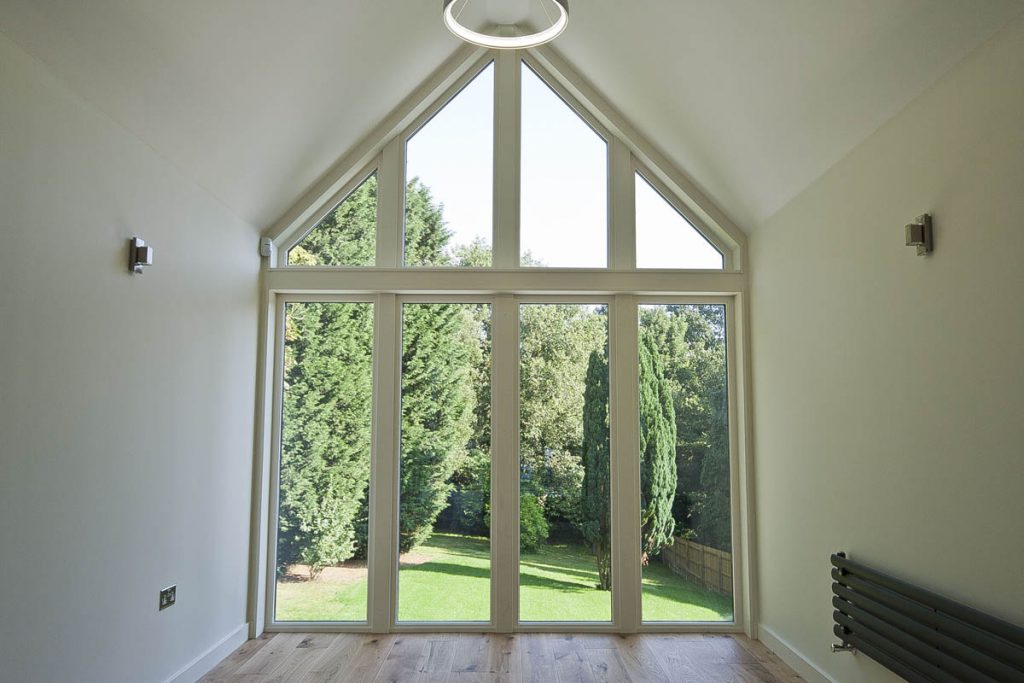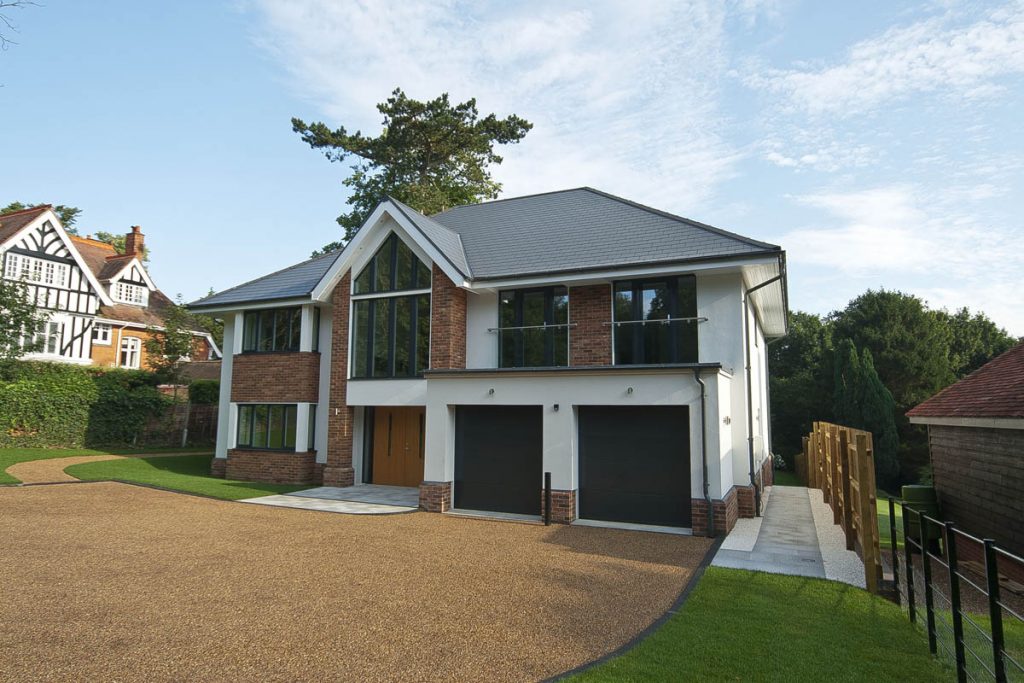 This development was a total success with the property achieving an A-Rated Energy Performance Certificate with an outstanding score of 92 A-Rated with the simple inclusion of:
Case Studies