A true self-build built to military precision in Cambridgeshire.
Svenskhomes initially received a call from the clients back in 2016, who had always dreamed of building their dream home. They owned an old prefab building which had planning permission but on reviewing the Svenskhomes inspirational brochure then decided to re-apply for planning permission with their own take on an existing design called the Olofsbo.
They appointed Mullins Dowse Architects (Andrew Watkins) who visited the site and then carried out alterations to the design to suit the plot to maximise the most out of the property to suit their aspirations of self-sufficiency with a PV array built into the roof tiles, blending into the roof line and they were looking for an energy efficient home to complete their goal.
Planning was seamless and the client had soon demolished the existing property and with his Military Engineering background, started on preparing the foundations and traditional block and beam floor. Needless to say, that on checking the foundations prior to the house arriving, all the dimensions of the foundation were within 1mm accuracy. I true testament to the customers engineering background!
The crane was onsite for three days and we completed the install in just over three weeks, leaving the house ready for 1st fix electrics and pluming to commence internally and roof tiles to commence externally.
Within four months the clients had completed their new build with the help of some key trades but mostly completed by themselves.
A few years ago we purchased a plot of land with an old ex-Army mess hut on it.  Due to various issues, it took some time for us to make a final decision as to what to build and how to build it.
We contacted several timber framed house builders who showed little interest in our project, and thankfully they did as subsequently we were able to find Svenskhomes and Trevor Walshe.  We visited the Svenskhomes showroom in Ipswich and Trevor showed us what could be possible on our plot.  He then took us to a couple of completed builds and we were impressed.  Not pushy but interested in us.  We had never been involved in anything like this before and the guidance and detail of the steps involved was appreciated.
Trevor pointed us in the right direction of our architect, Andrew Watkins of Mullins Dowse, and together we designed our bungalow.  Everything went absolutely to plan, and we now have our dream home.  I was talking to someone in our village just recently and they were complaining about their builders that they had instructed to do some building work, they said "well you know what we are talking about" to which I replied, "well I don't actually because we had no delays and our Svenskhomes was so simple, everything turned up on time and went according to plan down to the finest detail".
I can wholeheartedly recommend Svenskhomes for the quality, the inspiration, and the workmanship of everyone involved.
Loading Images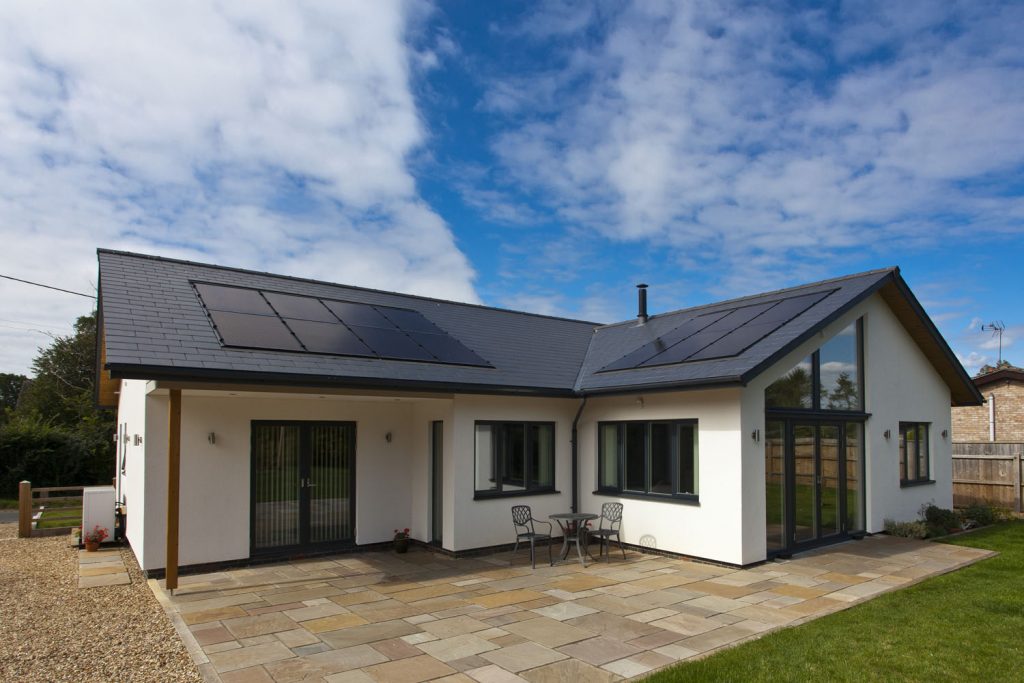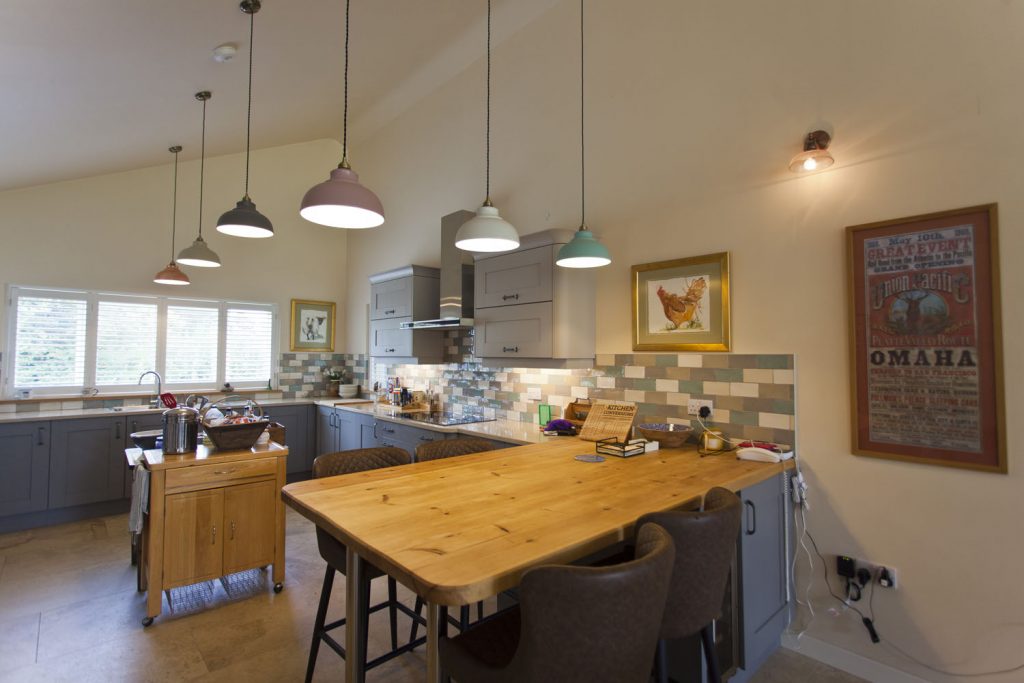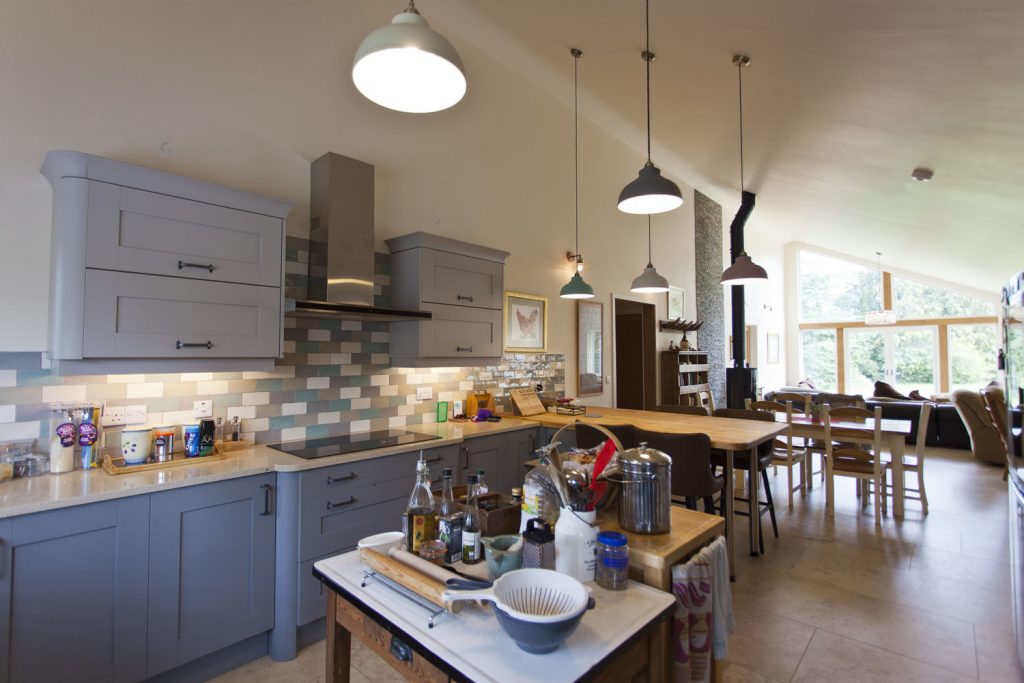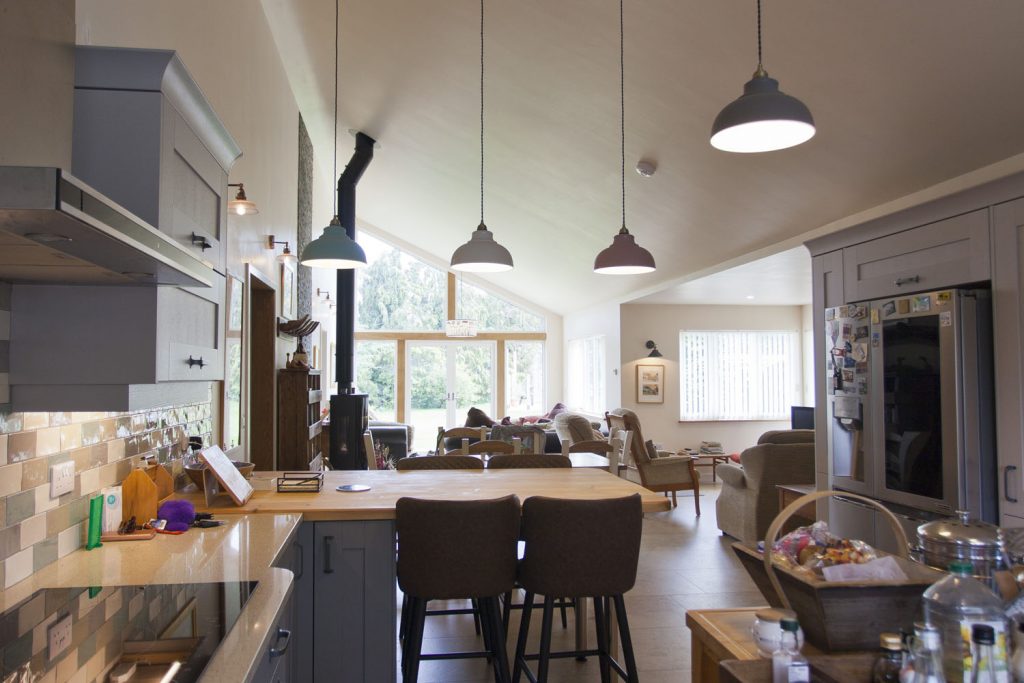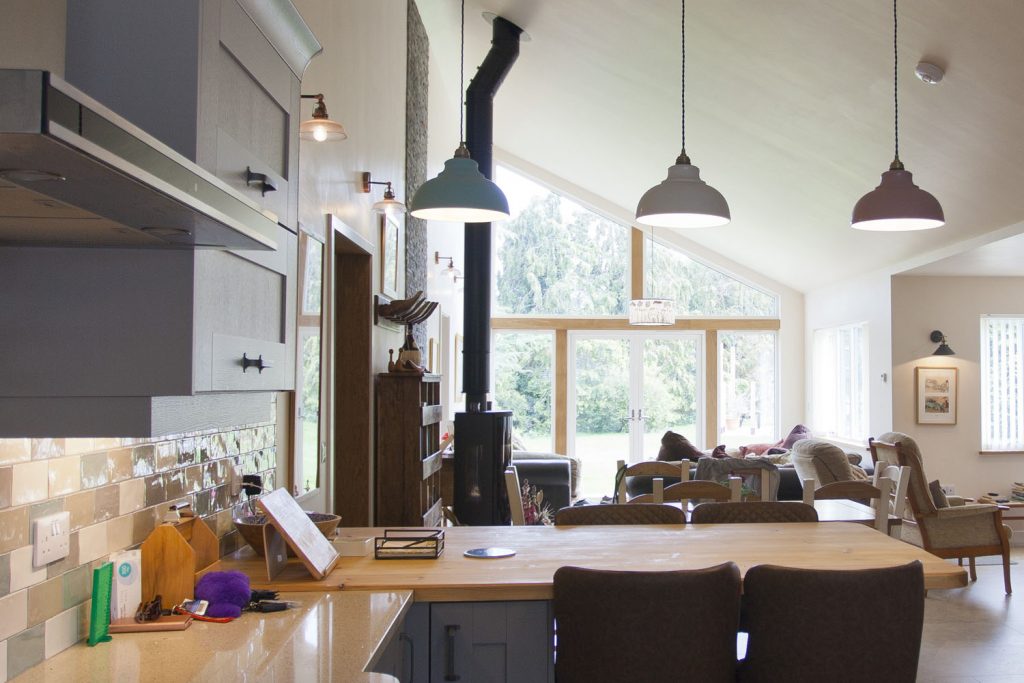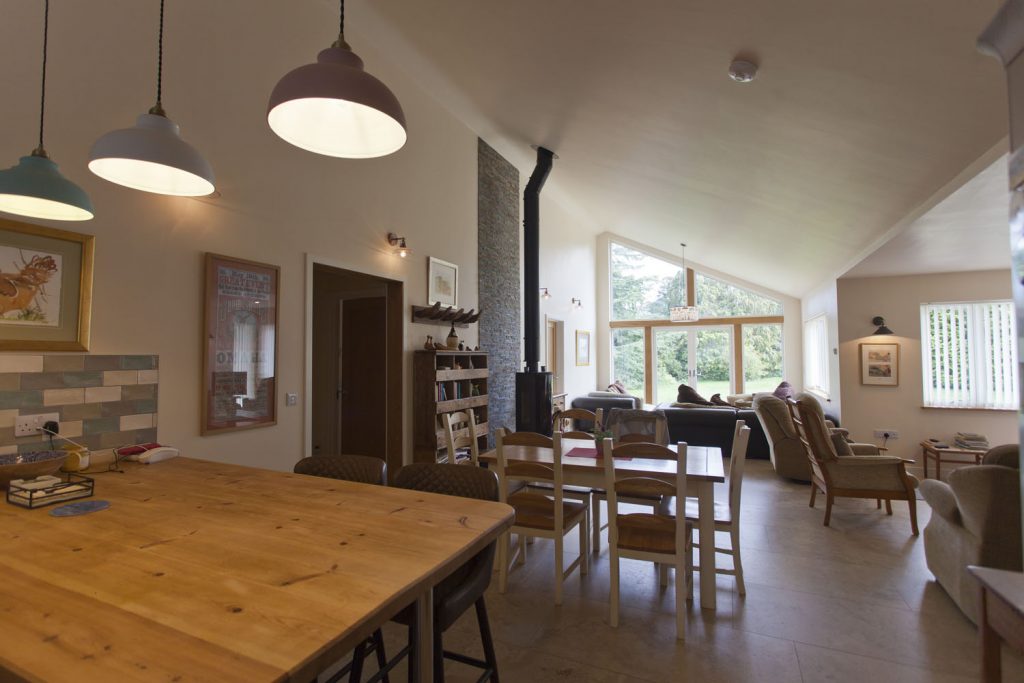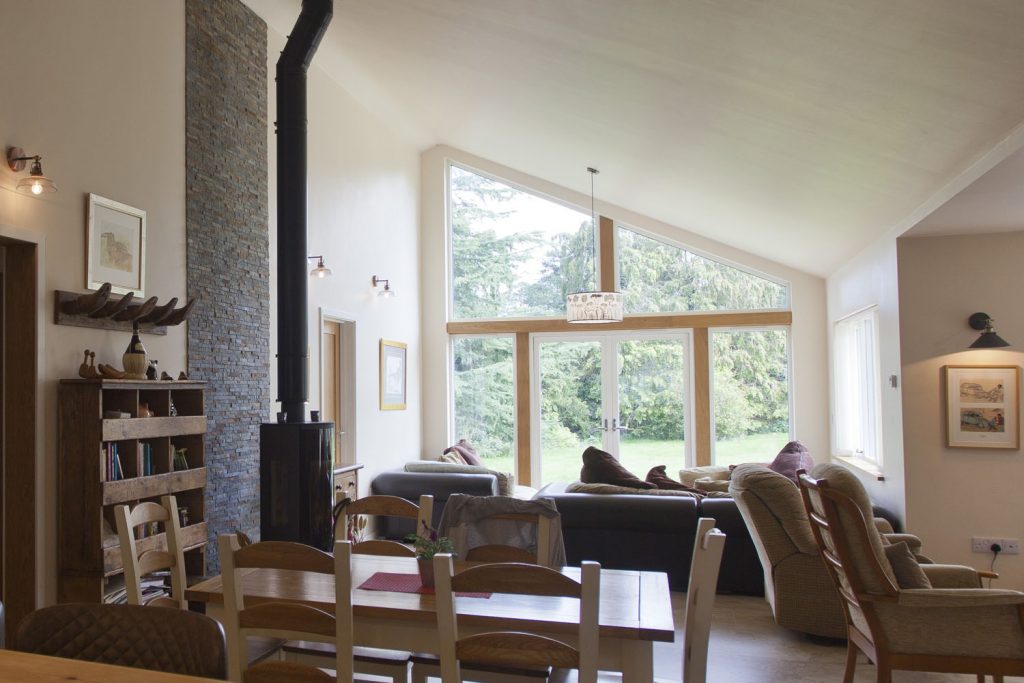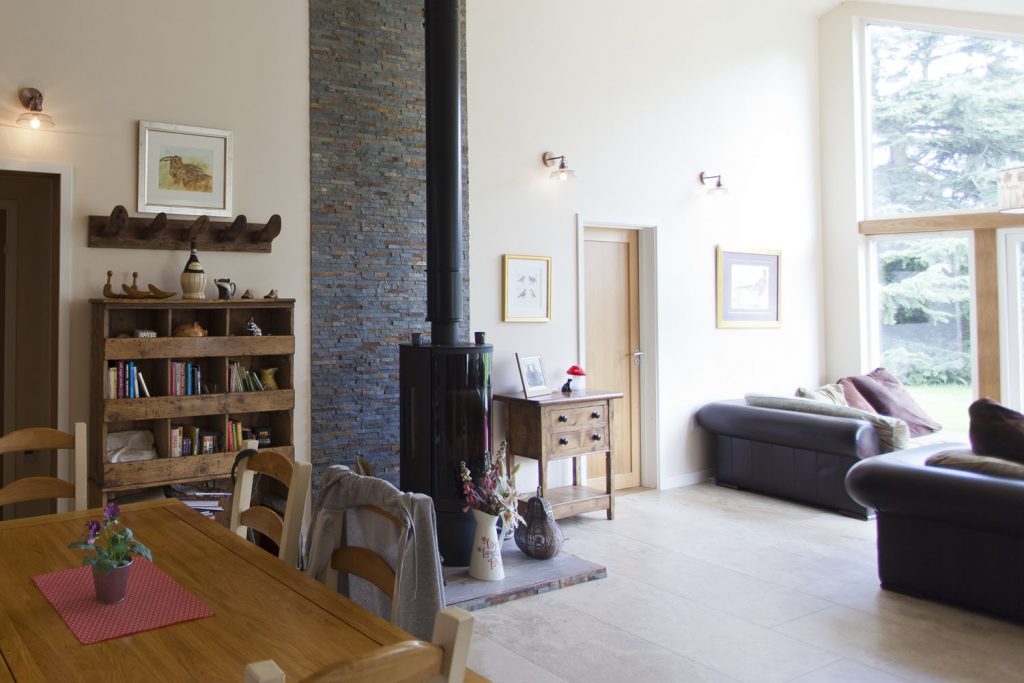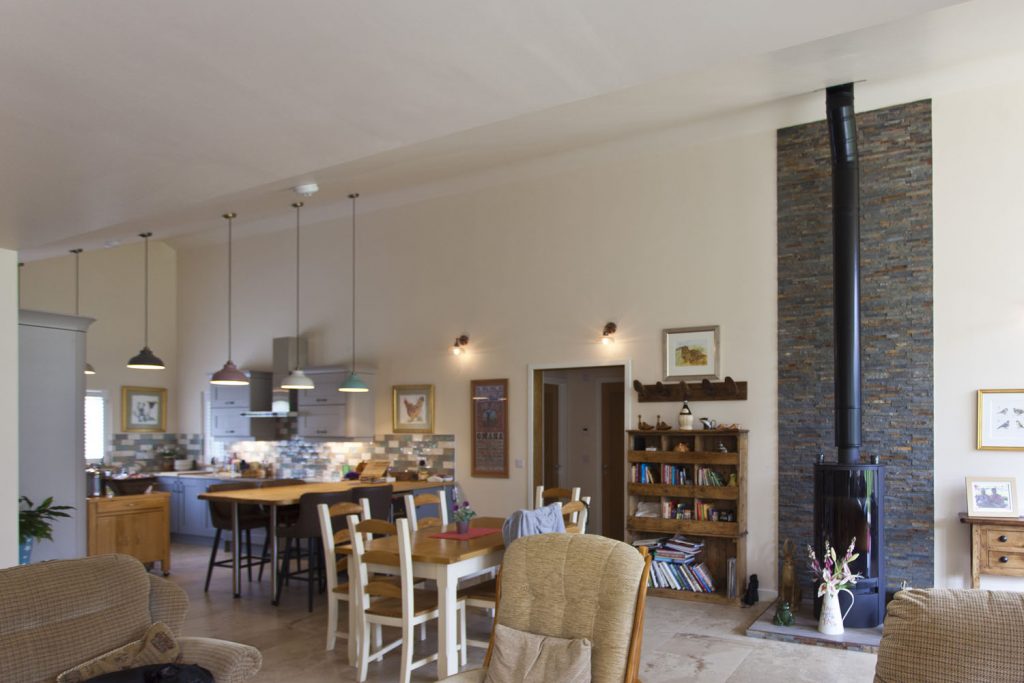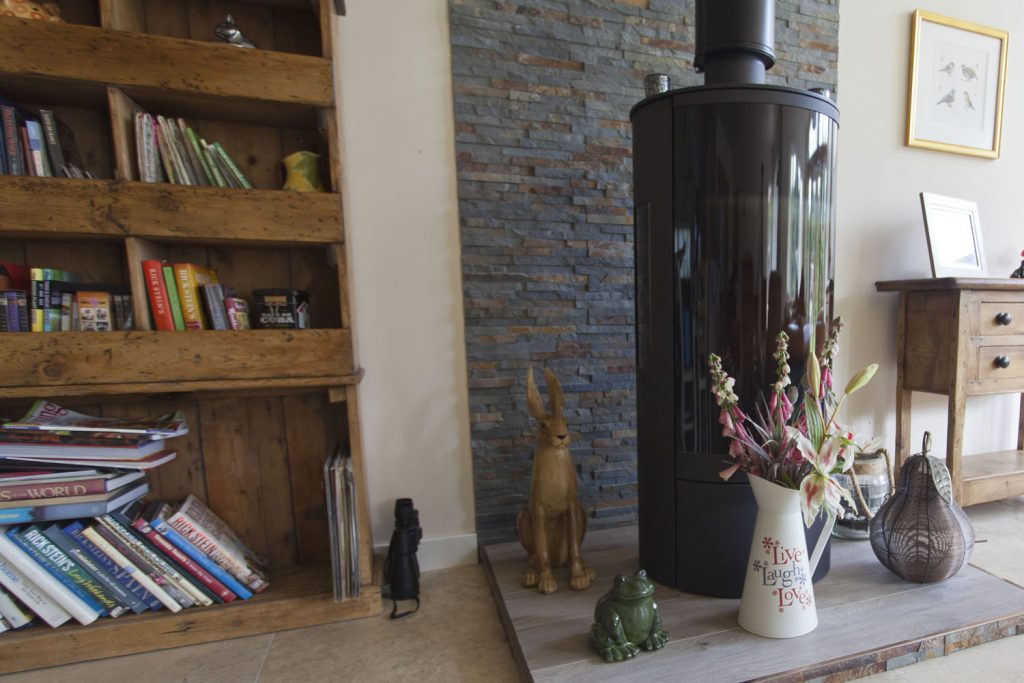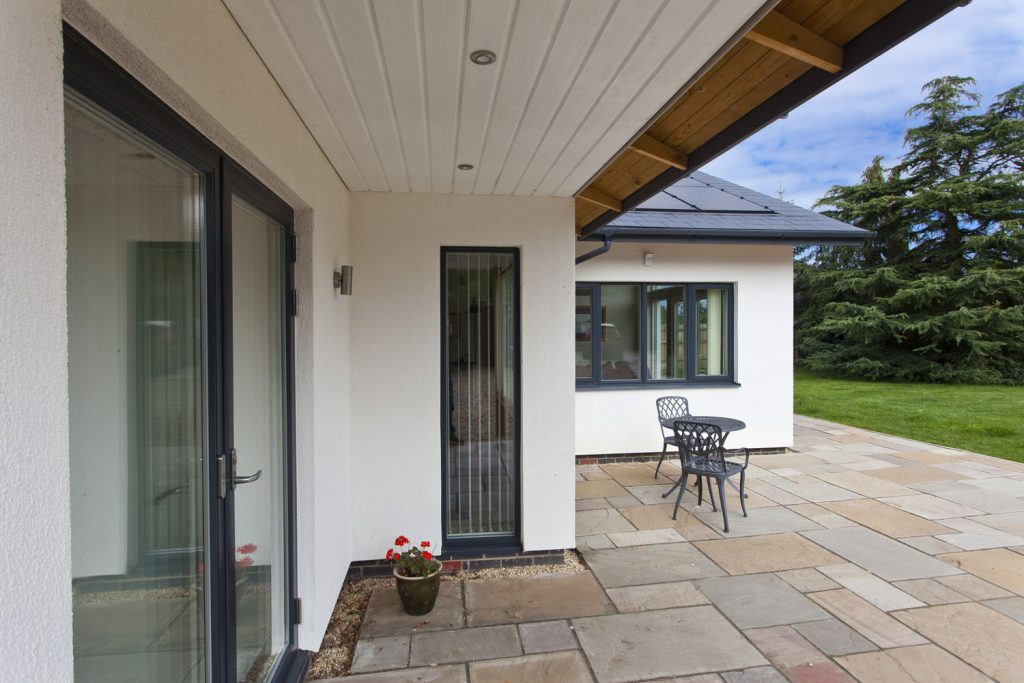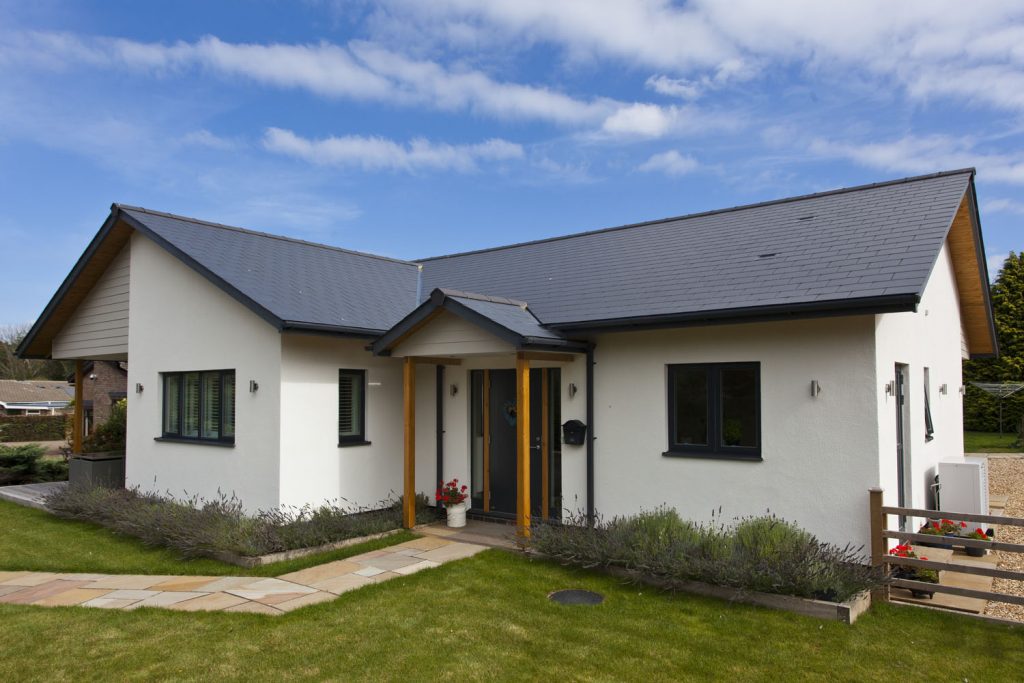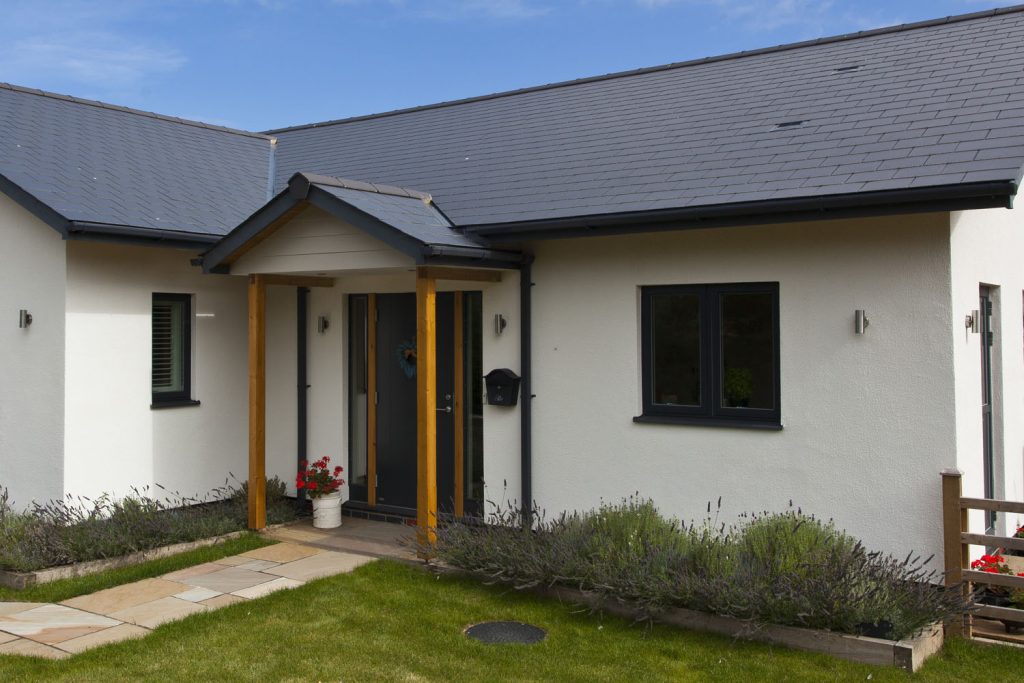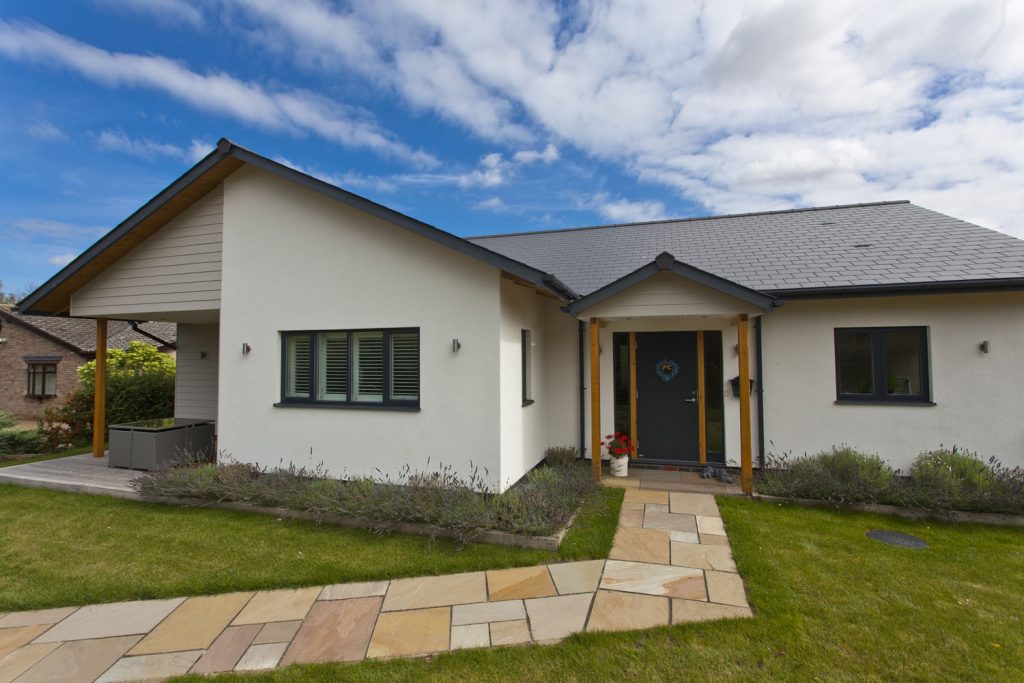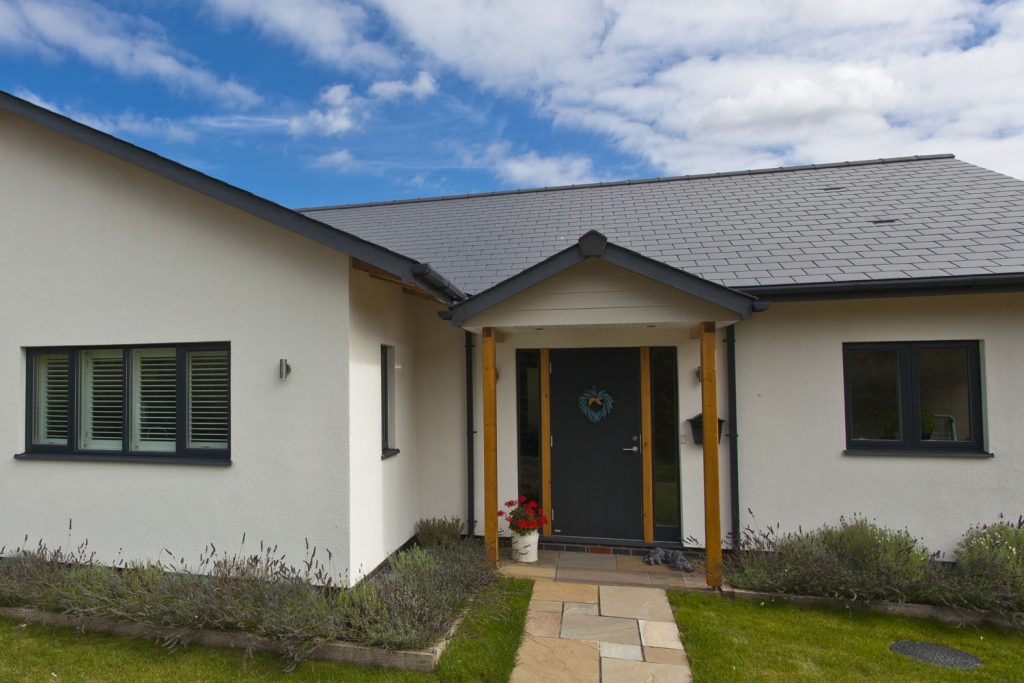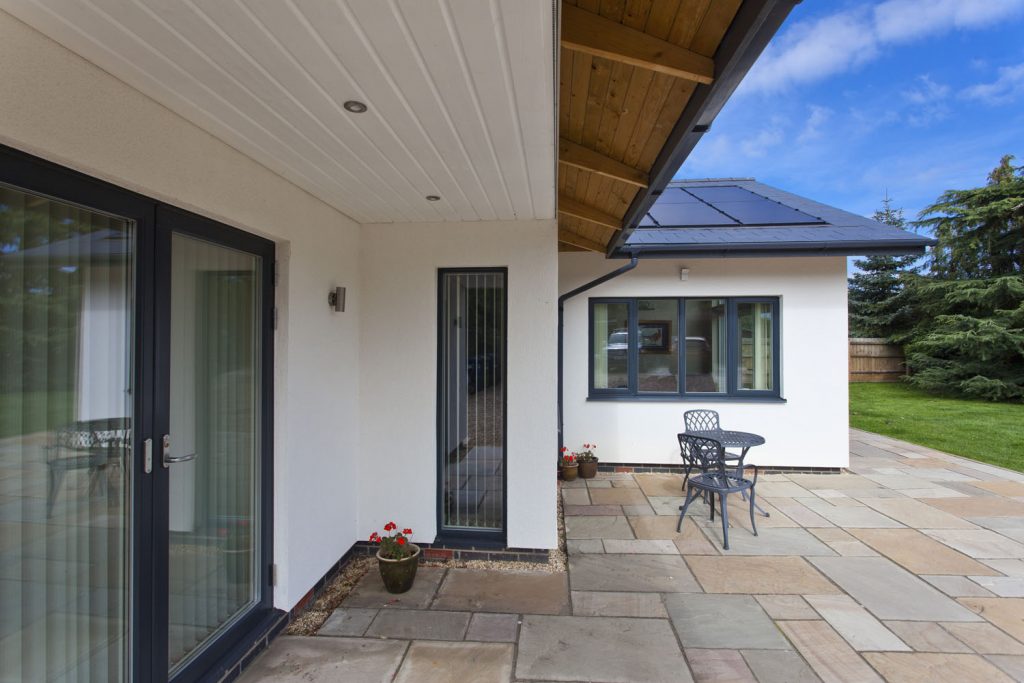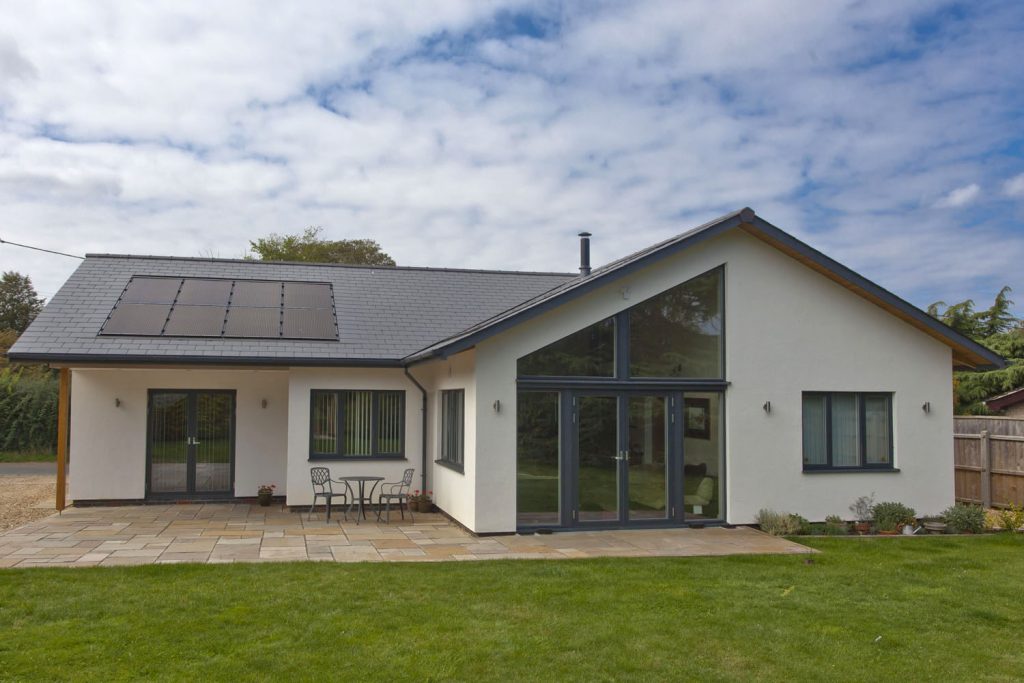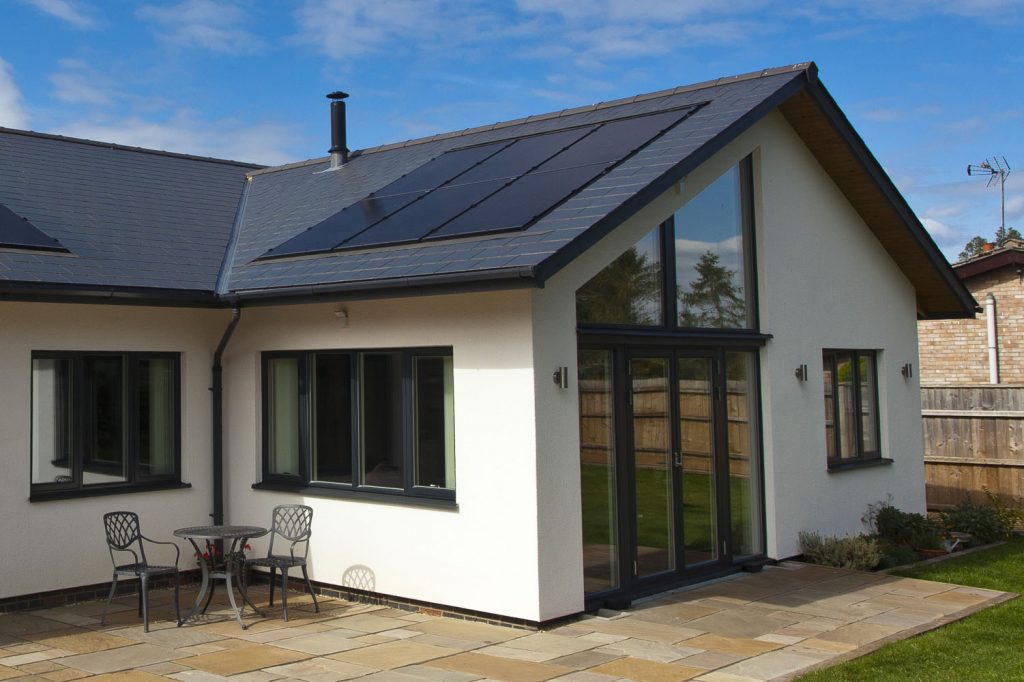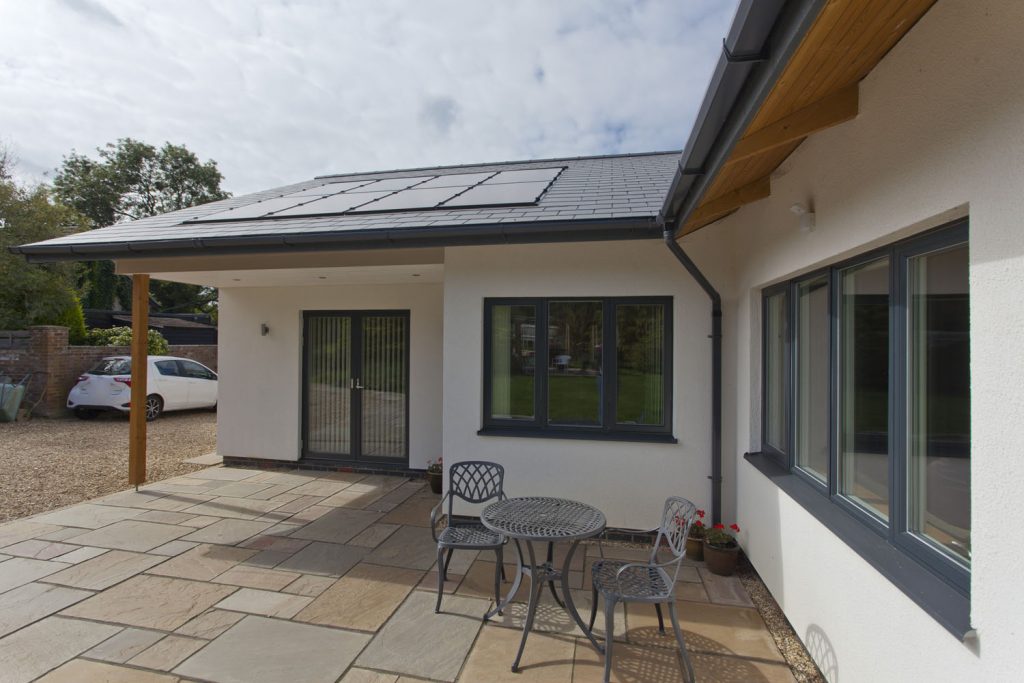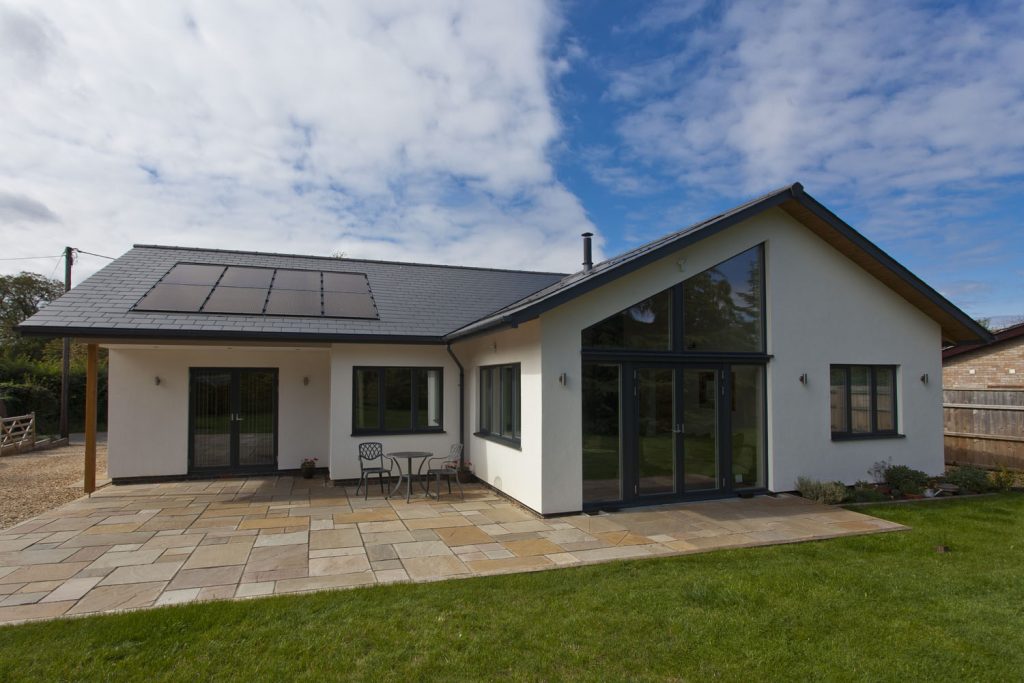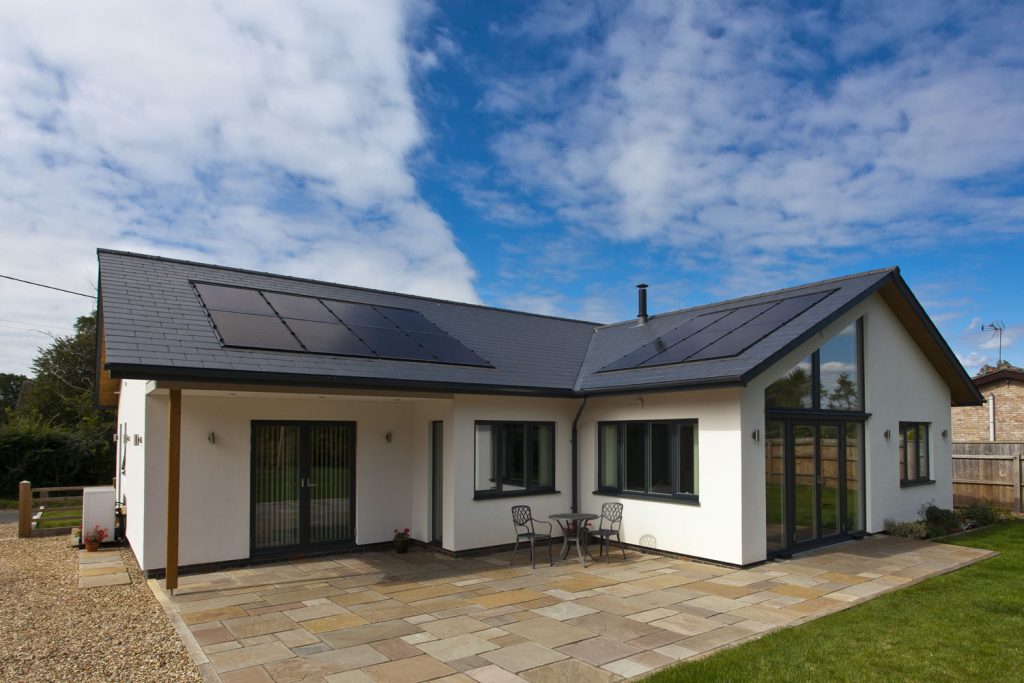 The aim was to build a A-Rated energy efficient property and with a 4kw PV array, an Air permeability test performance of 2.5 m³/(h.m²) @ 50 pa, a 6kw Air Source Heat Pump and a 5kw log burner they are delighted to have received an A-Rated certificate with a score of 98. A true testament to the fabric efficiency linked with our airtight build principals.
Case Studies