Frilford, Oxfordshire
Case Study
Another energy efficient development using the Svenskhomes closed panel timber frame system, this time in Frilford, Oxfordshire.
Svenskhomes received a call from J&J Roofing and Building Contractors to discuss the benefits of our pre-manufactured closed panel timber frame and we quickly became aligned in our mutual aim of building energy efficient homes.
The client came to our showroom in Ipswich where we went through a variety of house designs that would suit their plot and quickly found a design which we built in 2014, this suited the style of houses required for the plot.
With this inspiration the client's architect made some fundamental changes to the design to suit exactly what was required as well as designing two further homes for the plot to keep the theme consistent in the overall look and feel for a high-end executive development.
Following the planning permission rules, there was a requirement for some extensive tree protection which heavily constricted the site. It was decided to use a 40-tonne crane which has a greater lifting distance, allowing us to use every spare inch of space on the plot.
The process was well managed by the client who had the foundations built well in advance of the timber frame arriving, allowing the relevant checks to take place and the scaffolding pre-erected assuring the project would run smoothly.
The actual site access was good, which allowed us to reverse artic lorries onto the site and it helped that the client was well prepared with an off-road forklift truck available. We managed to unload the four lorries for each plot and start the construction of the ground floor walls on the first day of the build.
Loading Images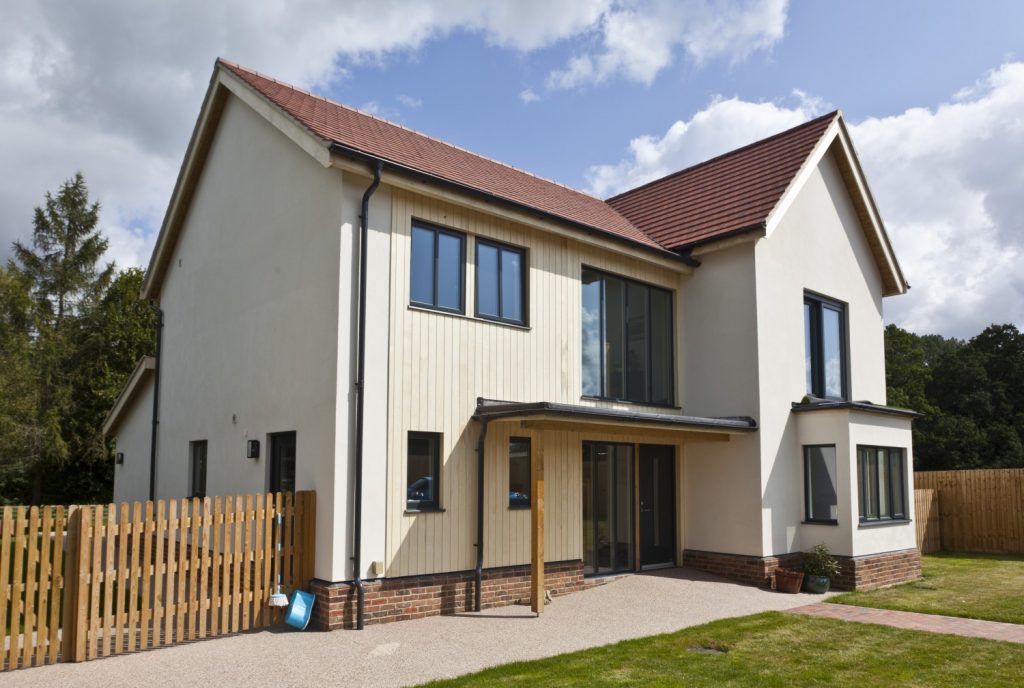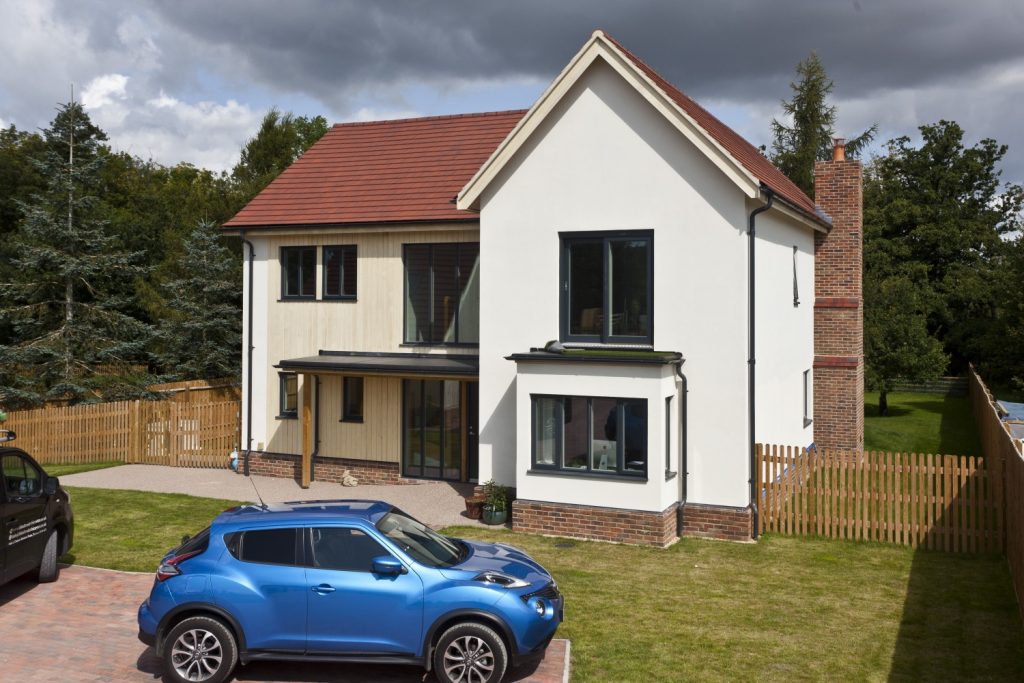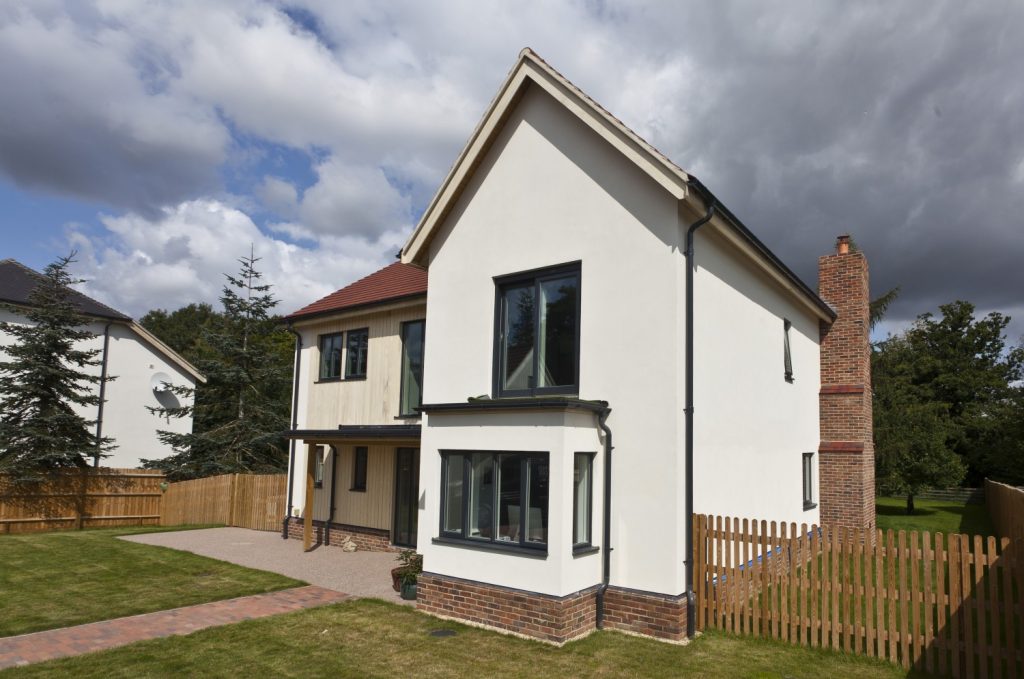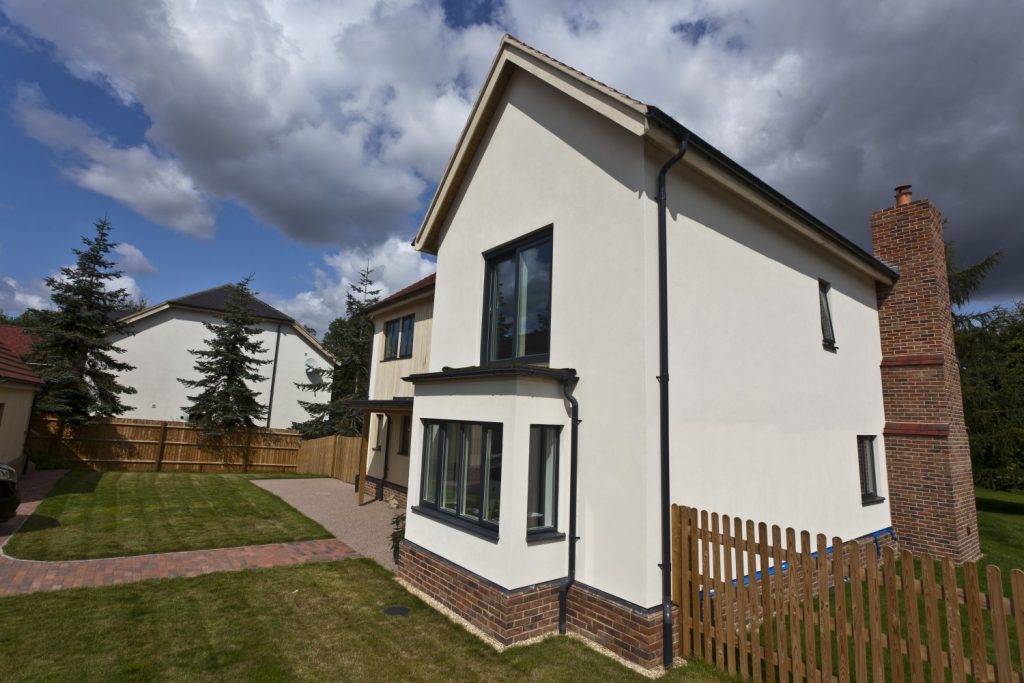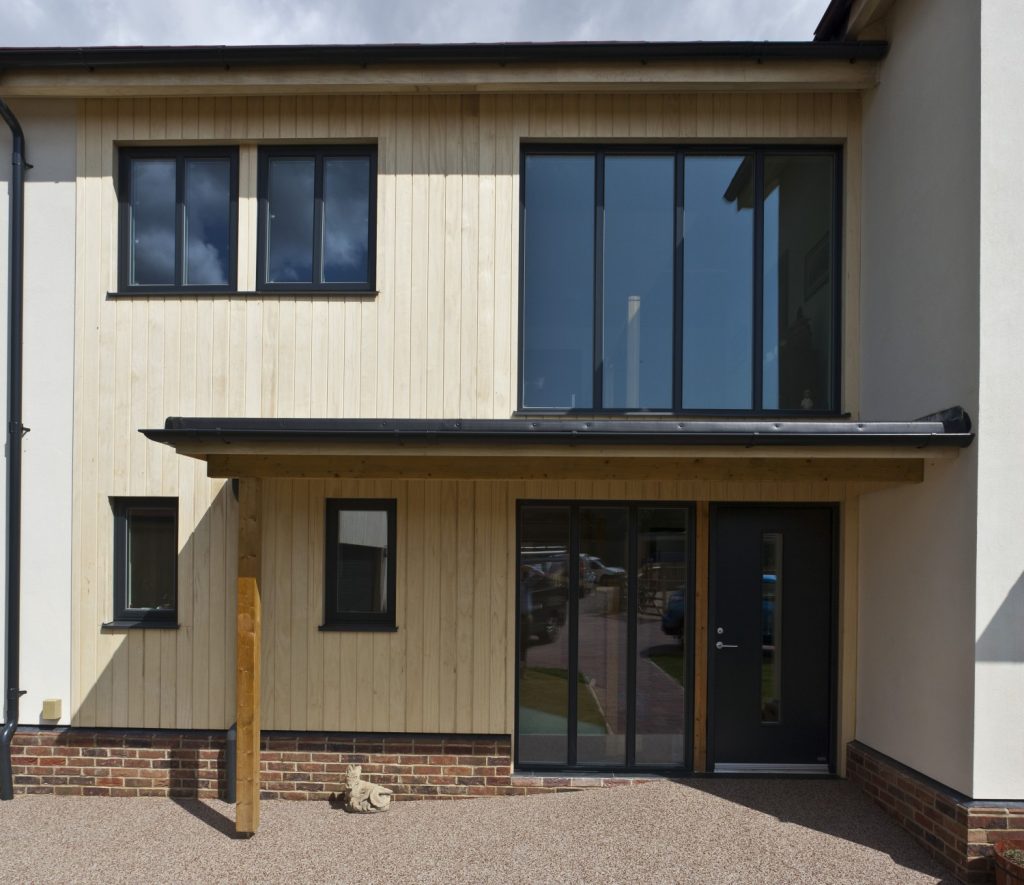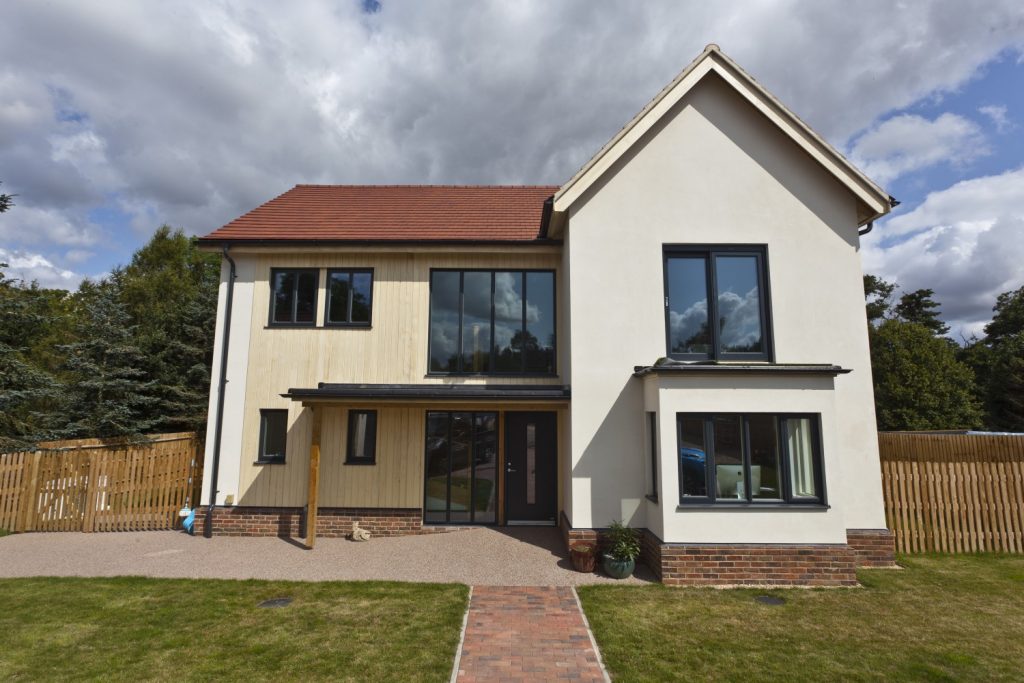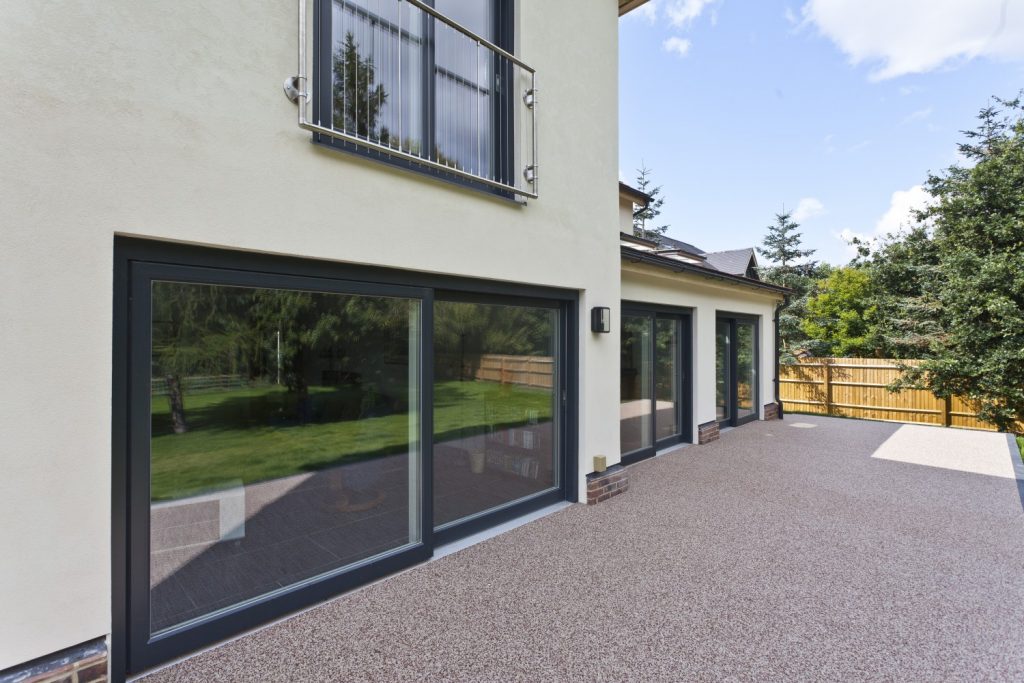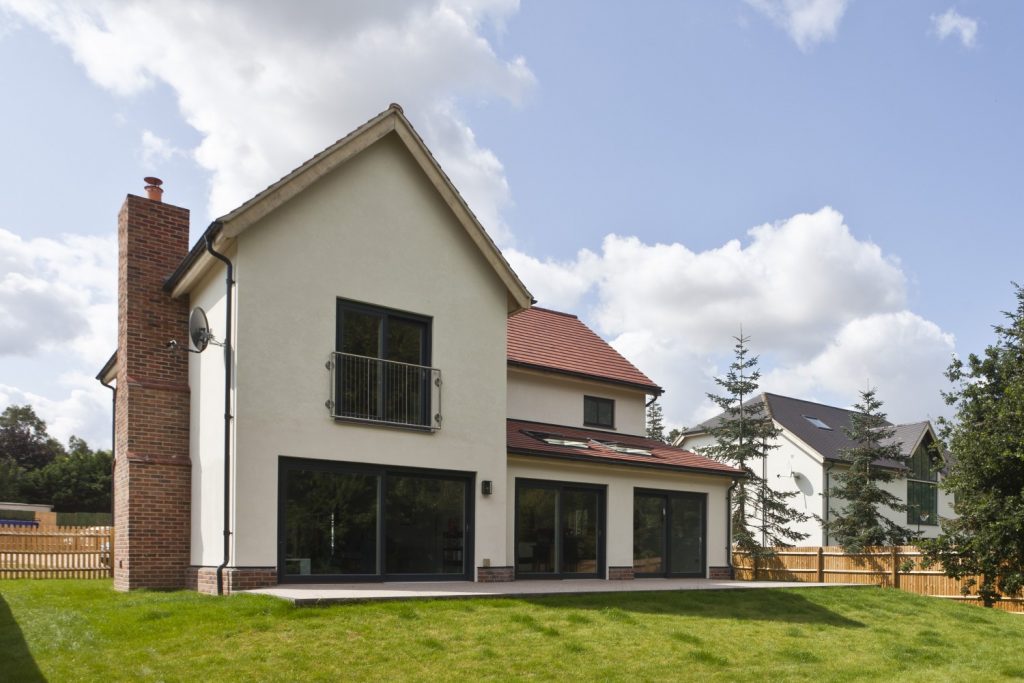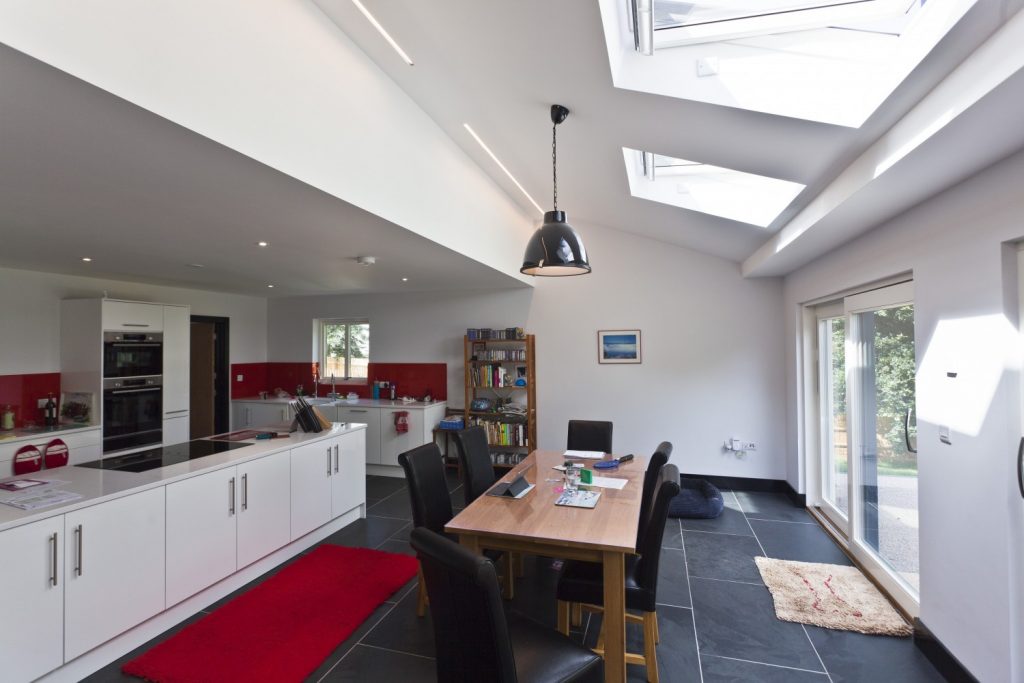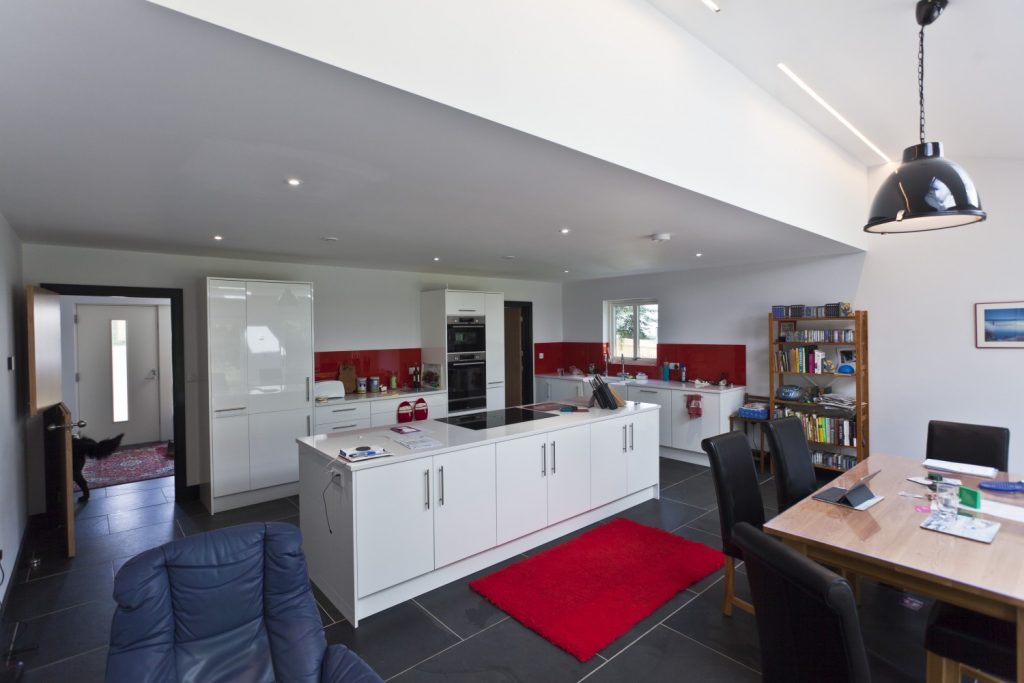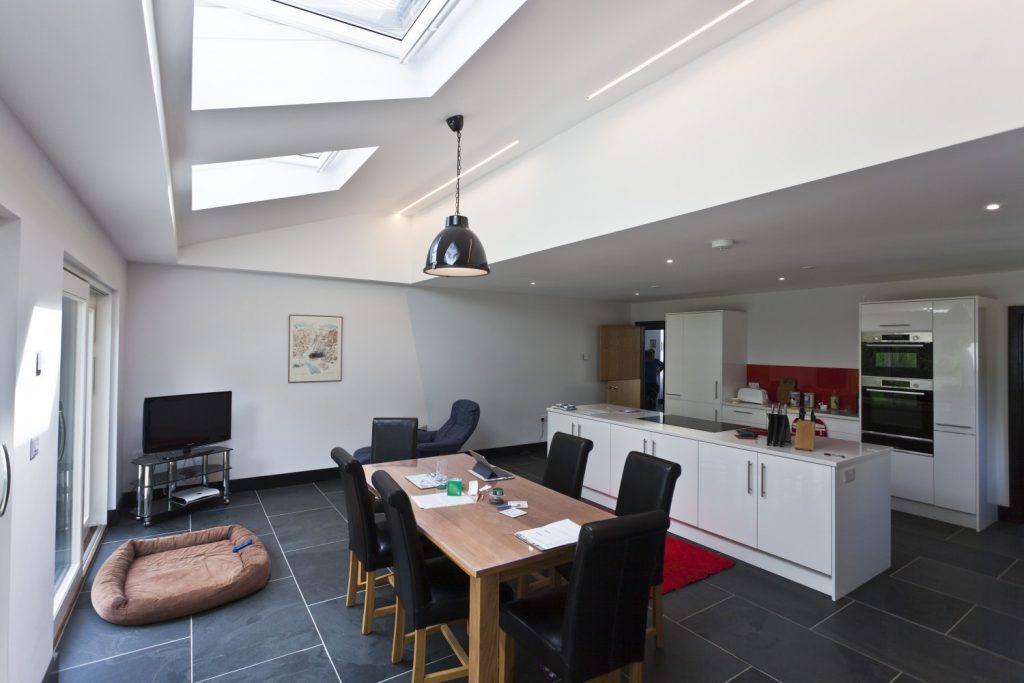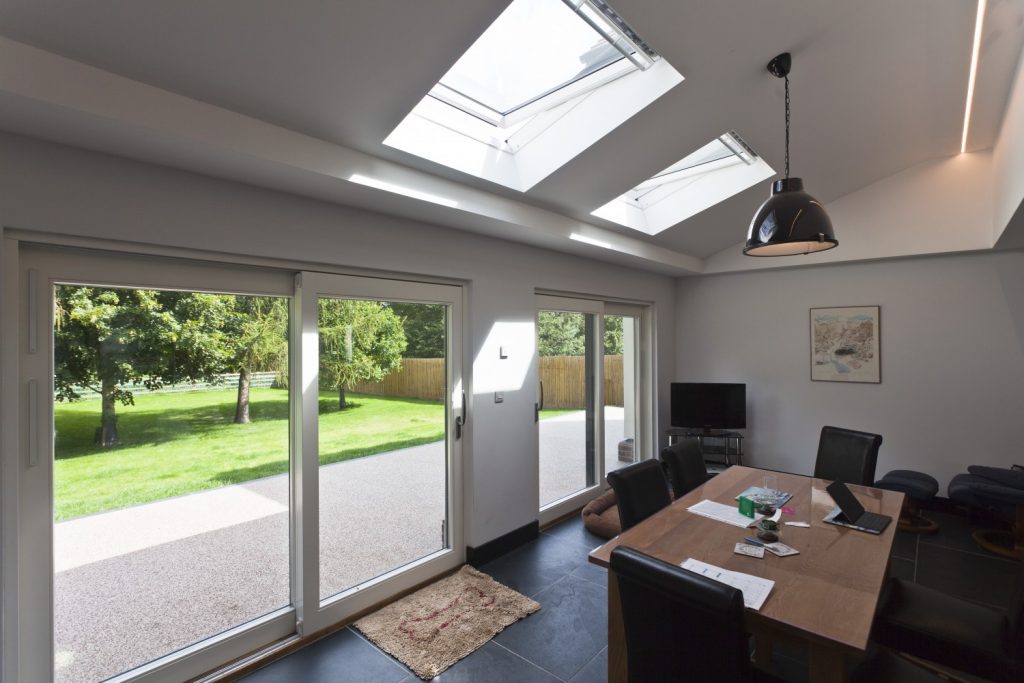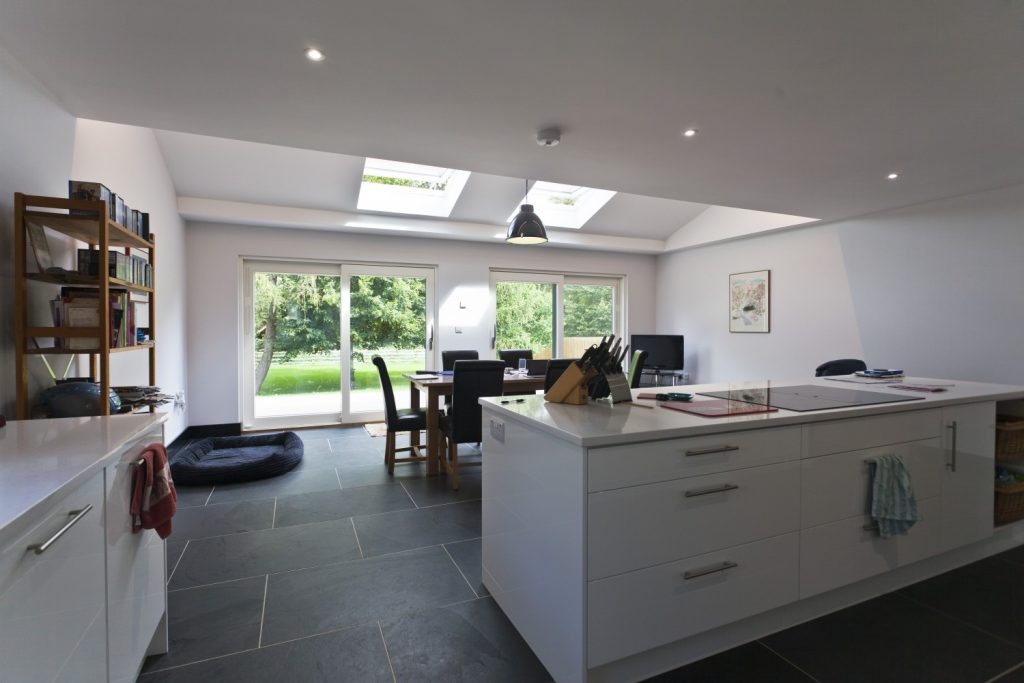 Another Energy Efficient Eco-House built by Svenskhomes achieving an 85 Energy Performance Certificate:
4.23kw Air Source Heat Pump
Case Studies