Bromeswell, Suffolk
Case Study
Another A-Rated property built as a self-build in Bromeswell, Woodbridge – Achieving a EPC Score of 95. Including a Ground Source Heat Pump, 4kw of PV, 5 kw log burner and rain water harvester!
Svenskhomes received a call from an existing customer from our partner company KDM who wanted to build an energy efficient home near his family's saw mill. The customer always had the intention of incorporating all the renewables available to him incorporating a ground source heat pump, solar PV a highly efficient 5kw log burner and rain water harvesters to build his home with cost neutral running costs.
A suitable plot become available which was just a short distance from the family mill, the plot was large enough to suit both their family lifestyle and accommodate a ground source heat pump system. The plot was also south facing allowing them to harness the full potential of the sun for their Solar PV system.
The customer and his family visited a project that we were building in Ipswich and liked the quality and the speed of our build process and was happy to then engage a recommended architect in Mullins Dowse, based in Woodbridge. The planning permission was a little complicated but with some persistence they achieved the desired design and were ready to proceed.
The process was well managed by the client who contracted a local groundworks company to prepare the foundations including all the drainage and services prior to our arrival.
The site access was tight, but we managed to reverse artic lorries onto the site and it helped that the client was well prepared with his off-road forklift truck available, we managed to unload the three lorries and start the construction of the ground floor walls in the first day of arrival.
The shell install period spread over the Christmas holidays but once the building was water-tight, the client then took over in managing the build process with his chosen contractors and carried out a lot of the work himself.
Benefiting from 4kw solar PV (Photo Voltaic), a 5kw Log Burner and a ground source heat pump, it is a true testament to the standard energy efficiency of Svenskhomes that another A-Rated Energy Performance property is now built in Suffolk which is self-sufficient with neutral running costs.
We always had a dream to build our own home, this became a reality when we finally had planning agreed on our chosen plot in the perfect location. Having been heavily involved in timber throughout James' life a timber framed house seemed the obvious choice. We approached Svenskhomes being a local and well established company and we were impressed with a previous project we had seen. We liked their designs and concepts within their existing range and the architect they recommended was able to incorporate these into our chosen design and layout.
We were extremely impressed with the finer details of the home including the doors and windows, with the ability to tailor to our specification.
Trevor and Scott were friendly and professional from the outset and nothing at all seemed to be too much trouble, they were never deterred by our endless phone calls and emails! We had many meetings to get the design to exactly how we wanted.
The arrival of the house was very well organized, with Trevor, Scott and all the team on site ready to begin the speedy, efficient construction phase. We were very impressed with all the tradesman on site, they were all very professional and amenable during the build. From design concept to moving in we could not have wished for a better service.
We have now lived in our home for two years and we appreciate the benefits of such an energy efficient home. It is warm, bright and spacious and the layout suits our family life. We are always very pleased to arrive home as we fondly admire the visual impact of our home.
Thanks to Svenskhomes we have been able to build our dream.
Loading Images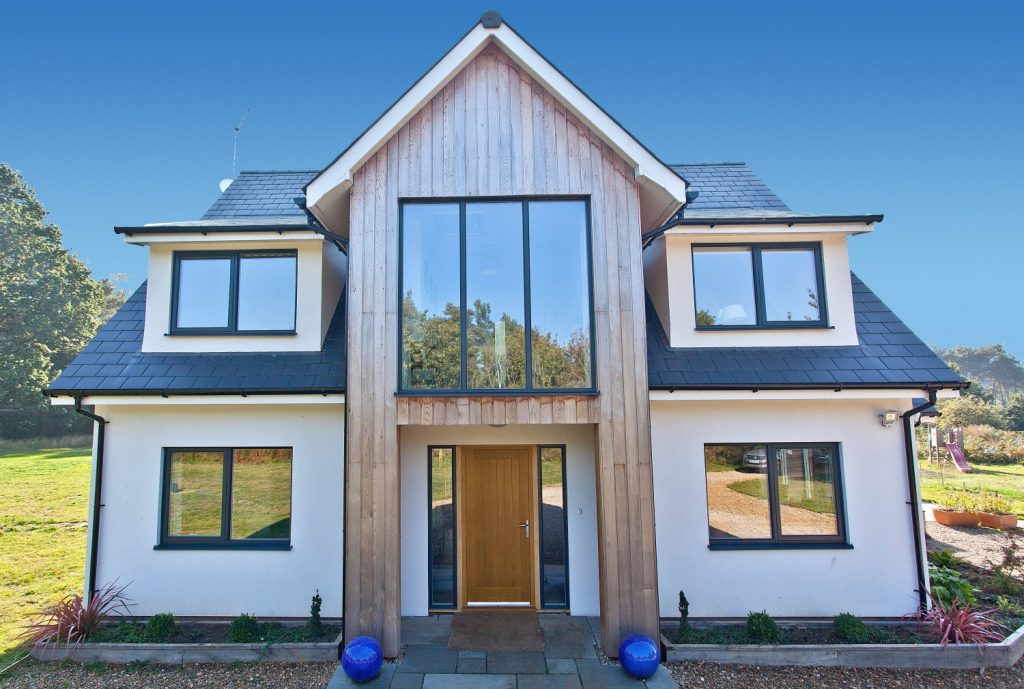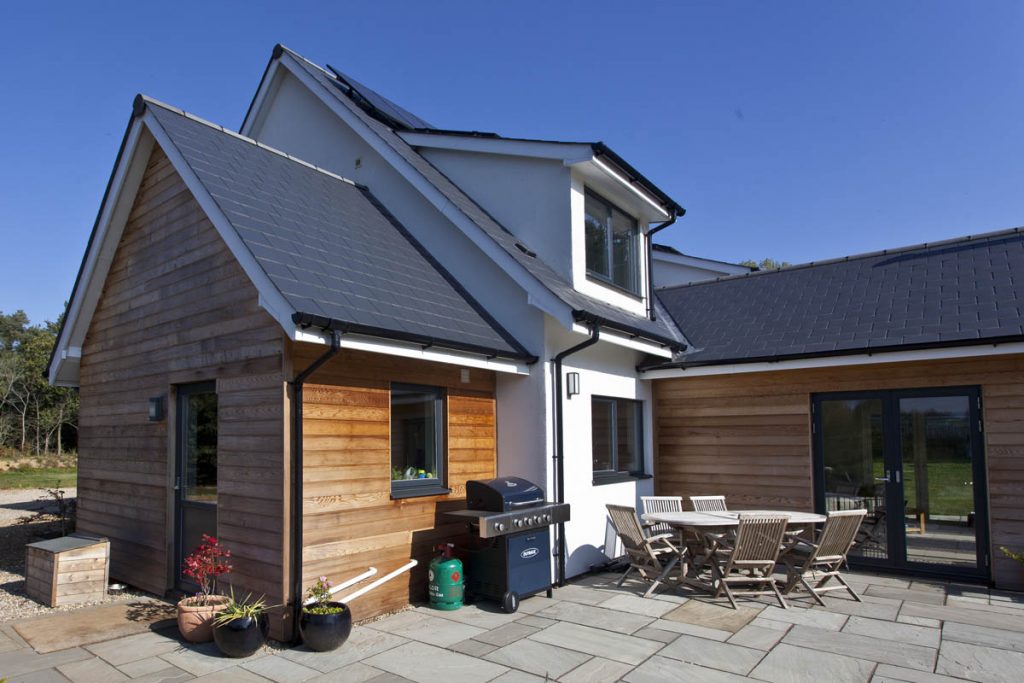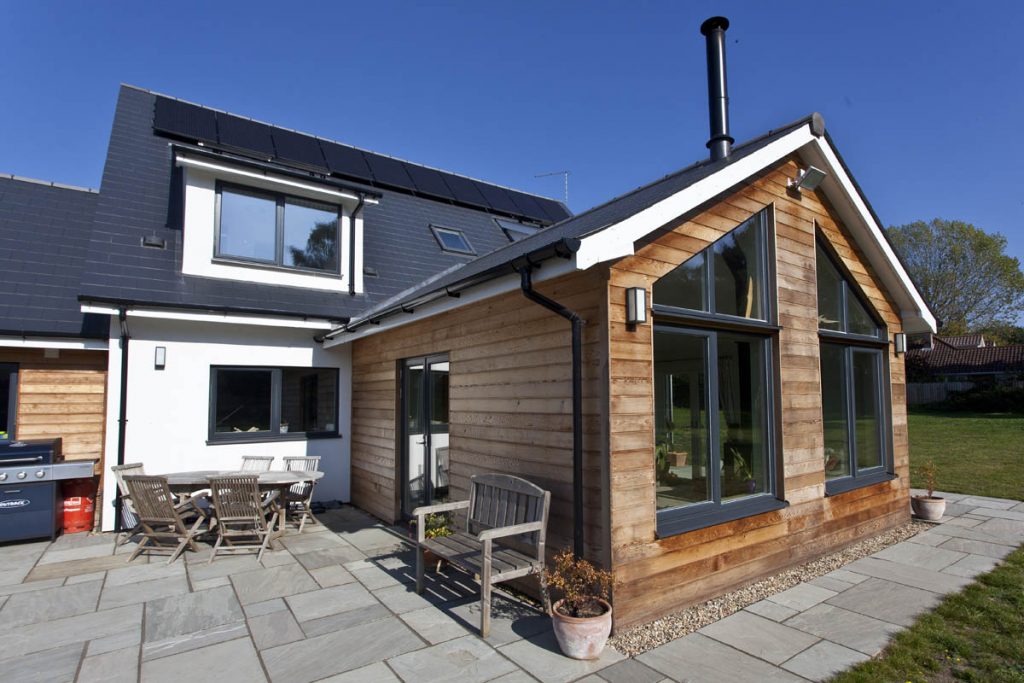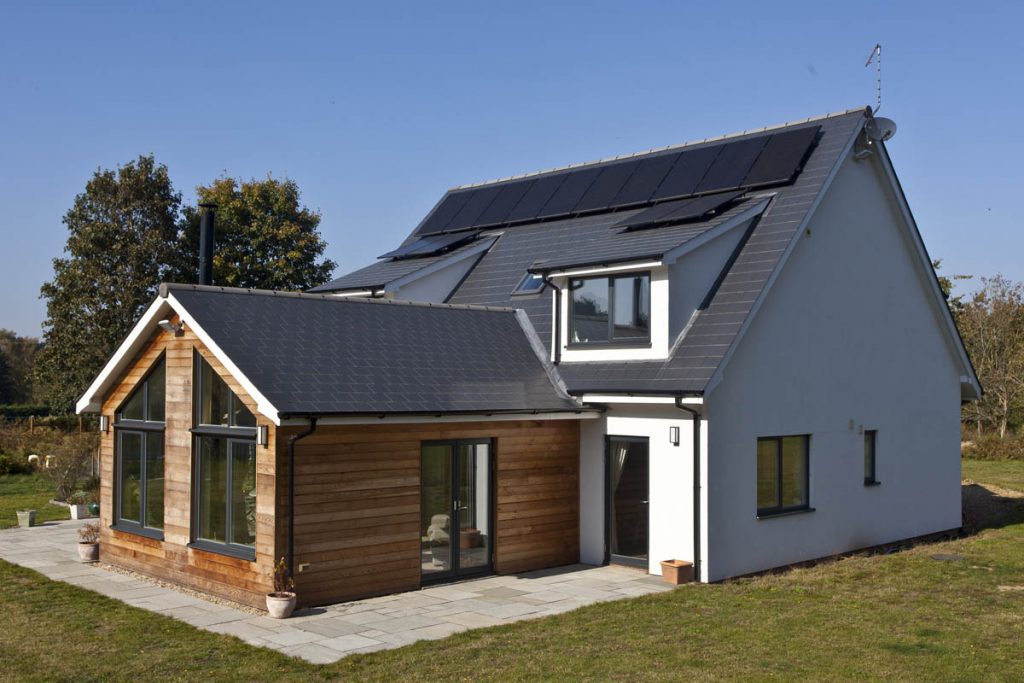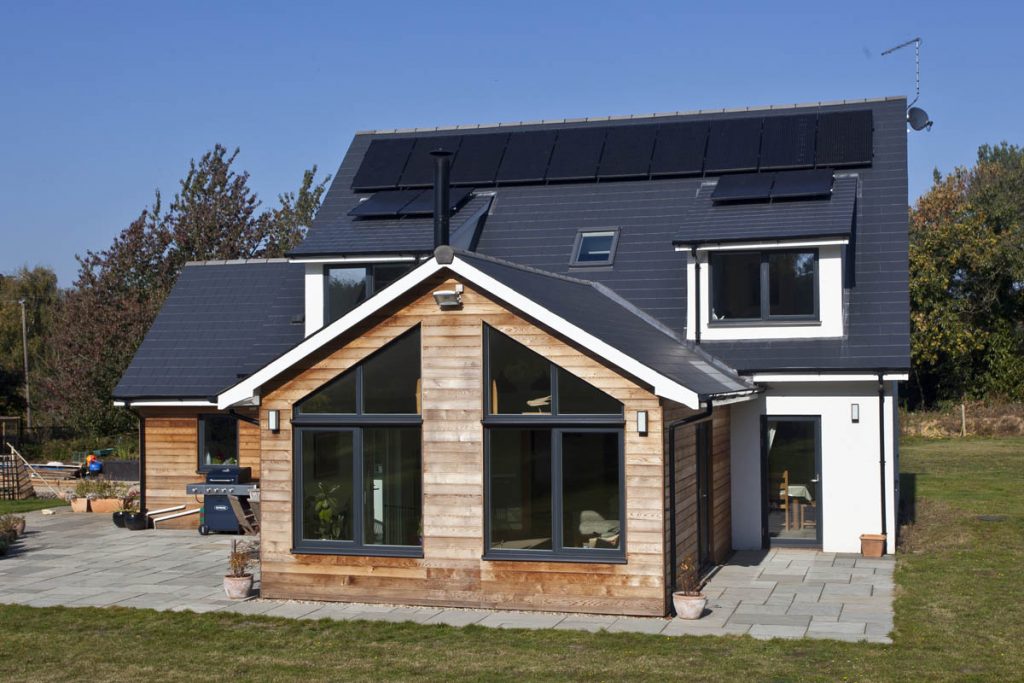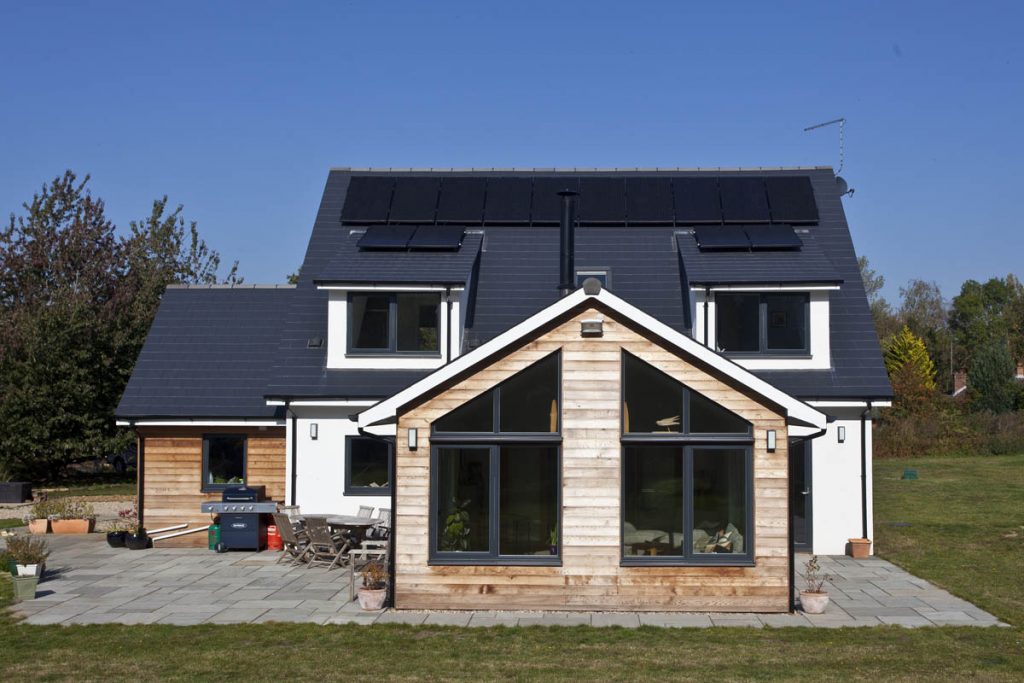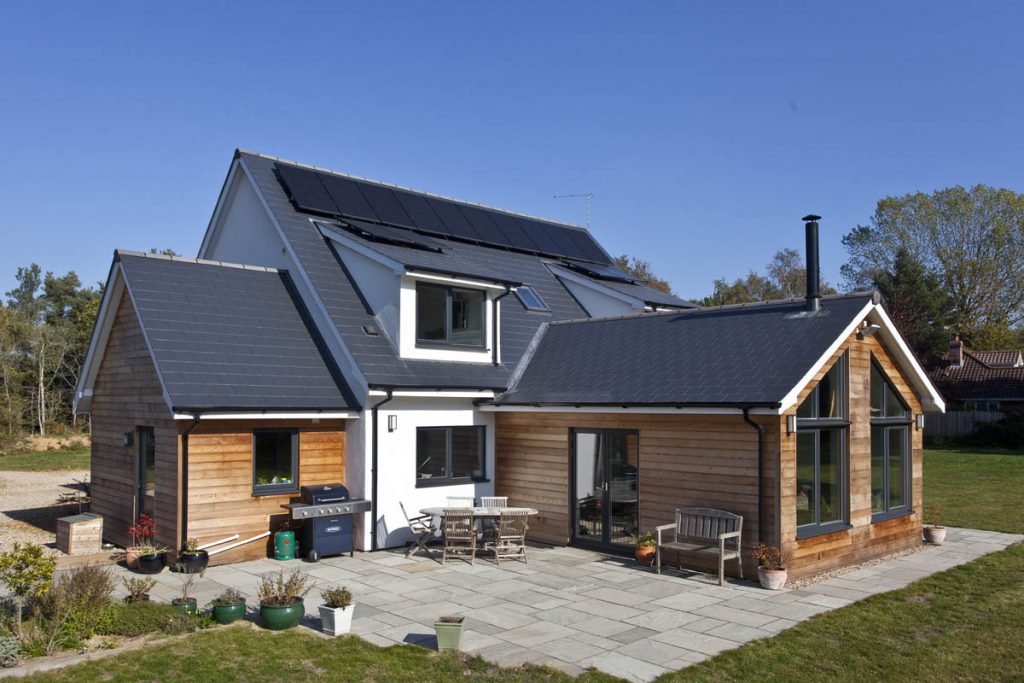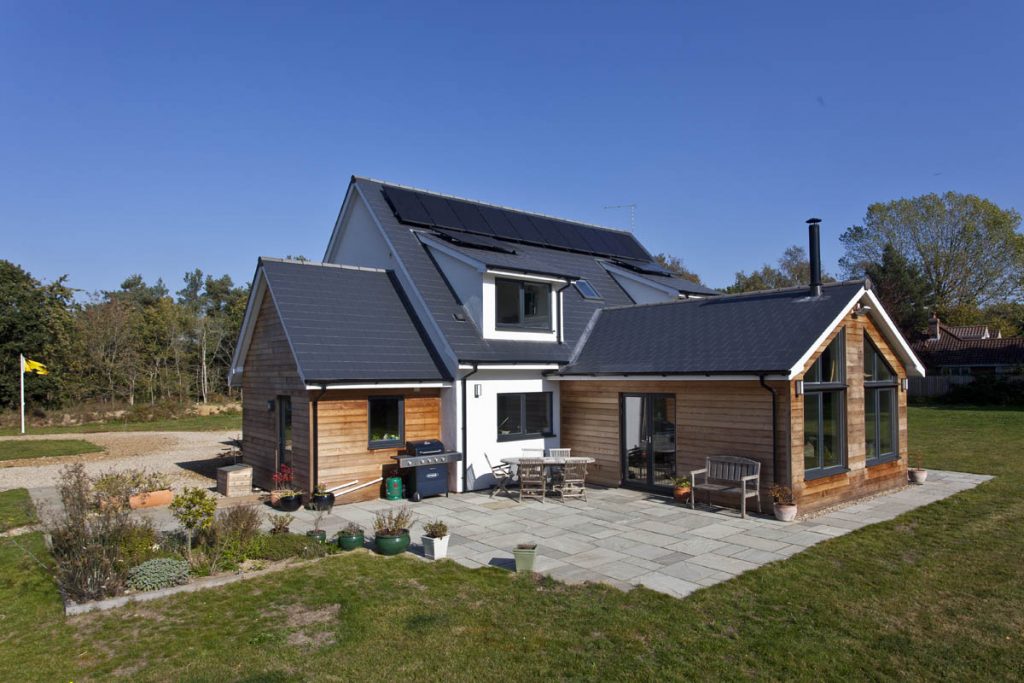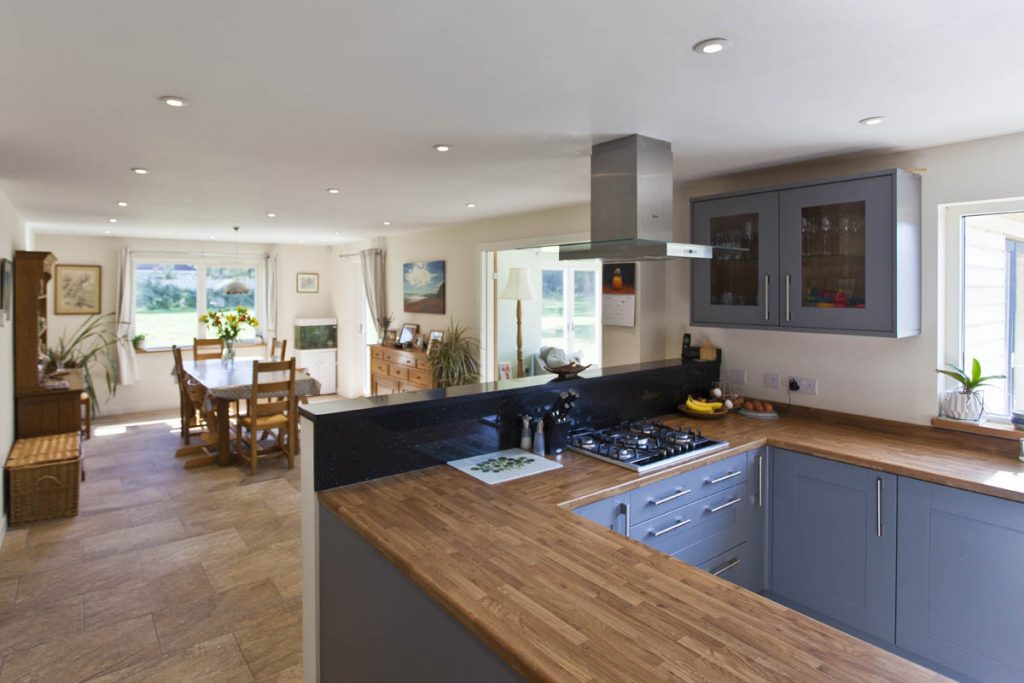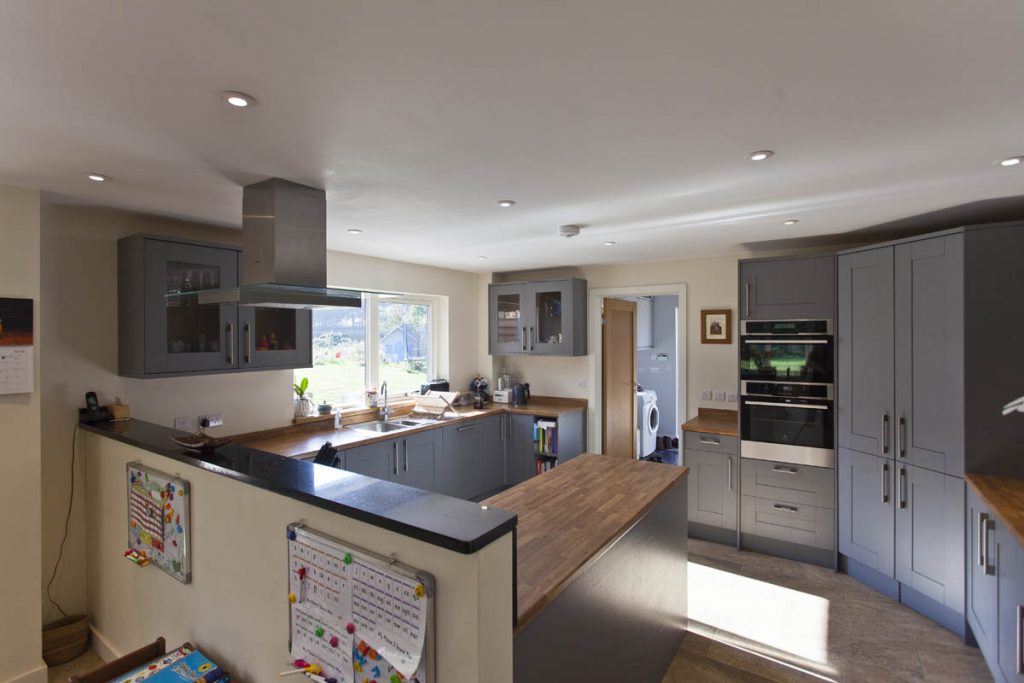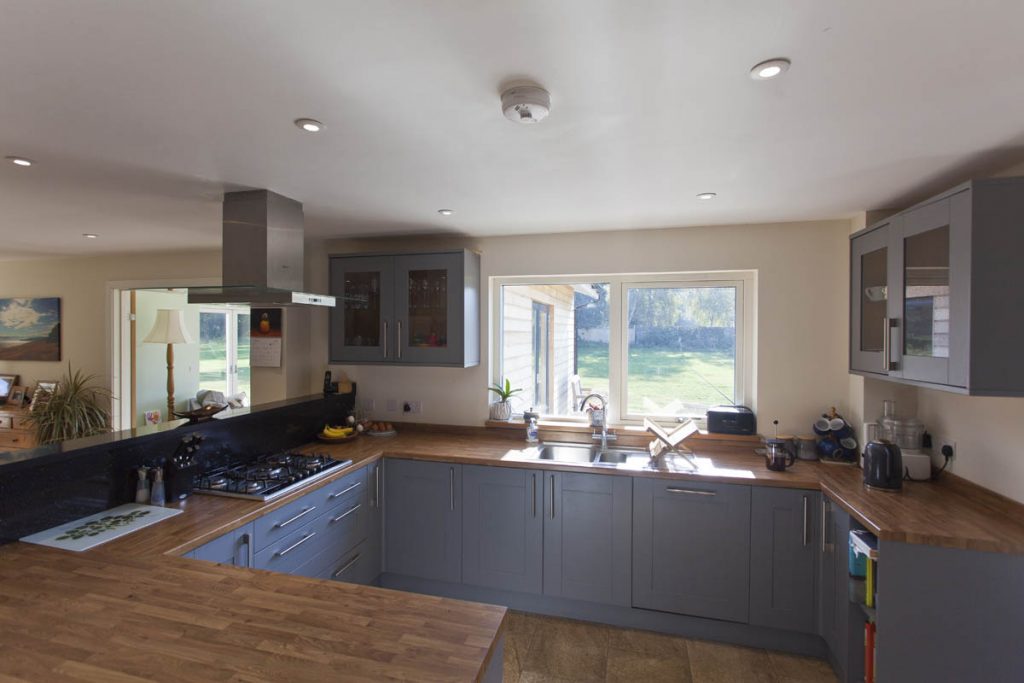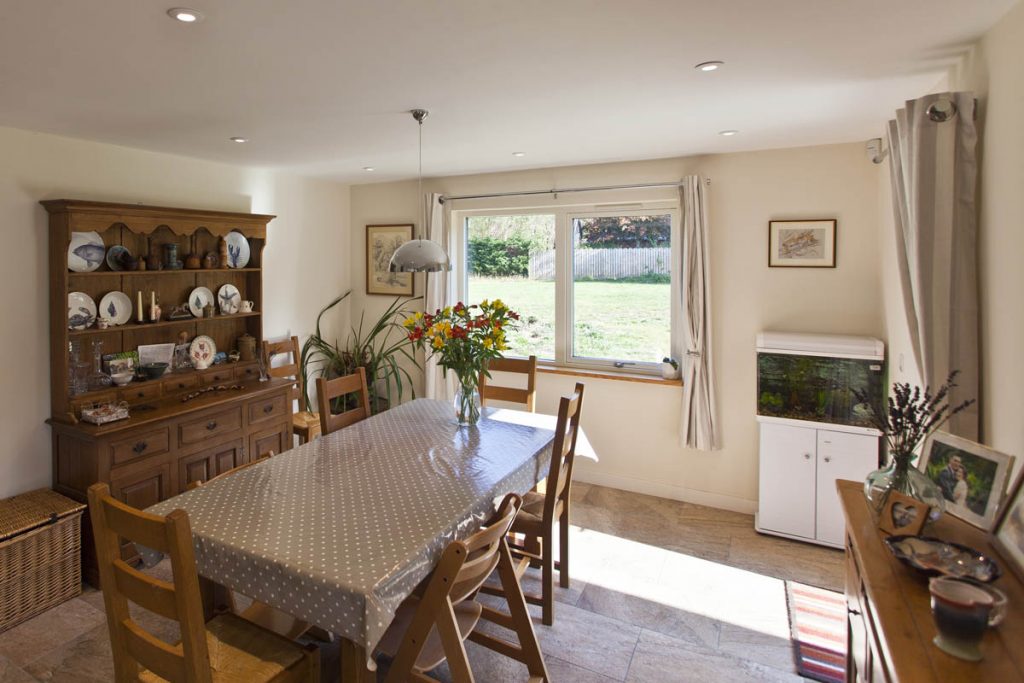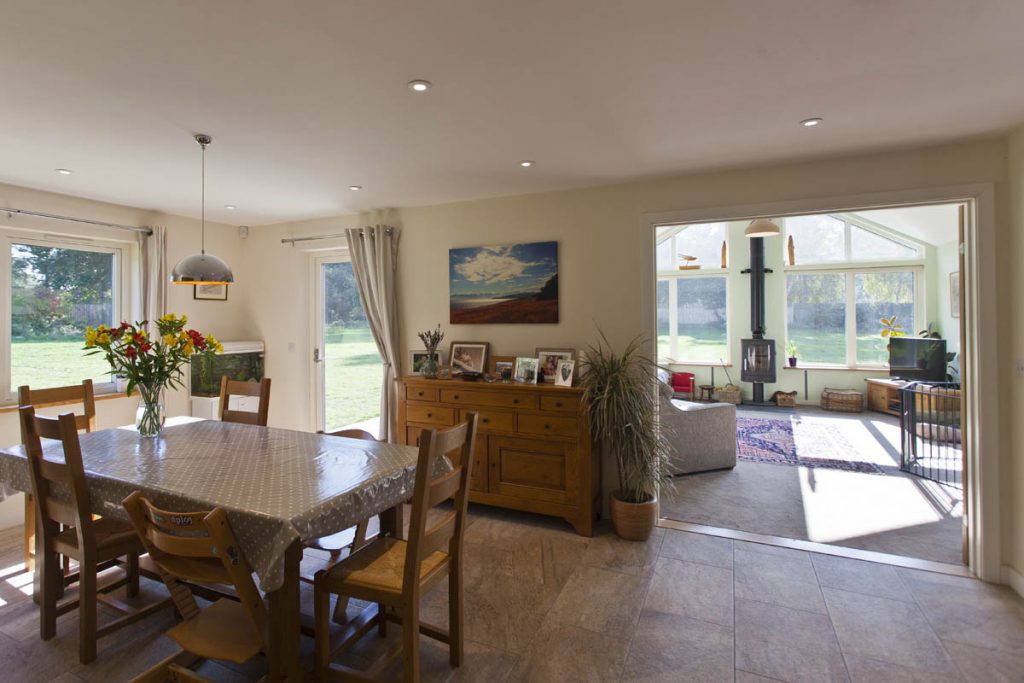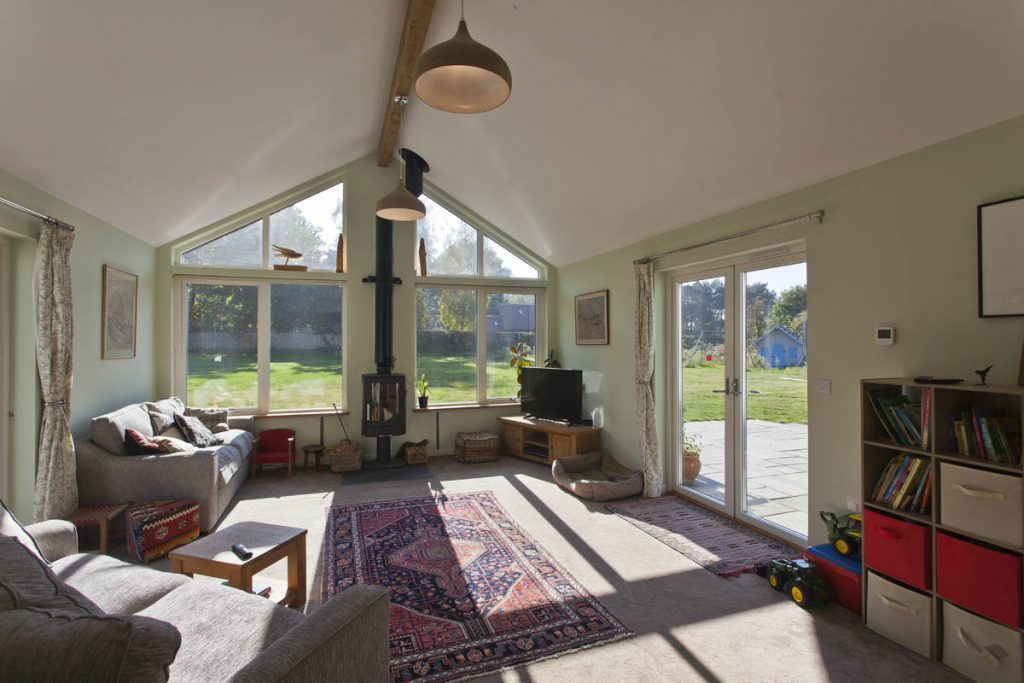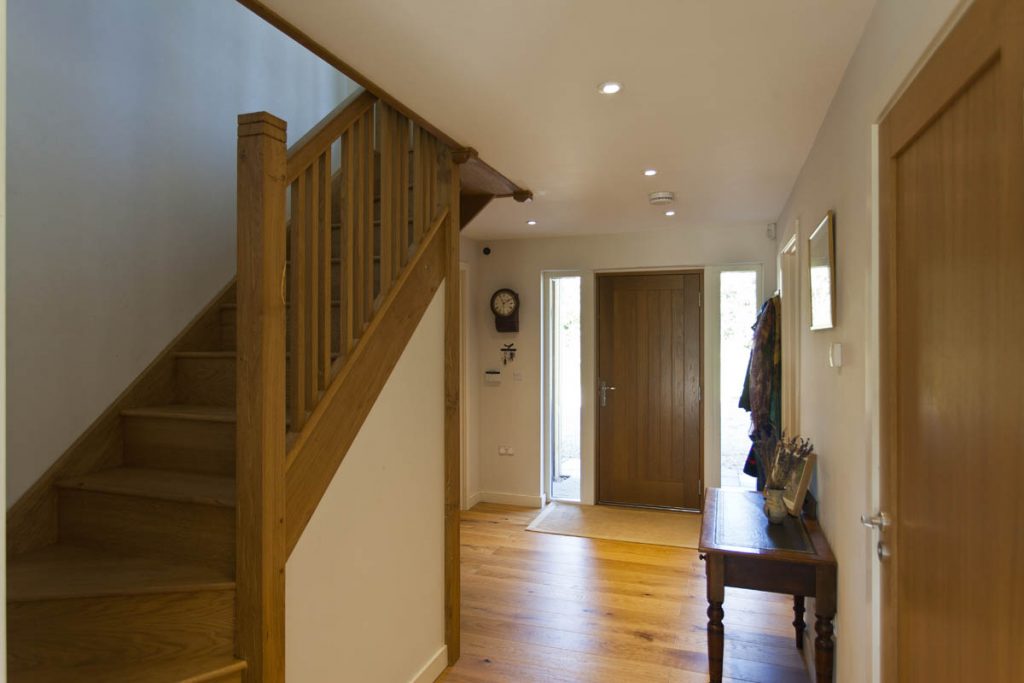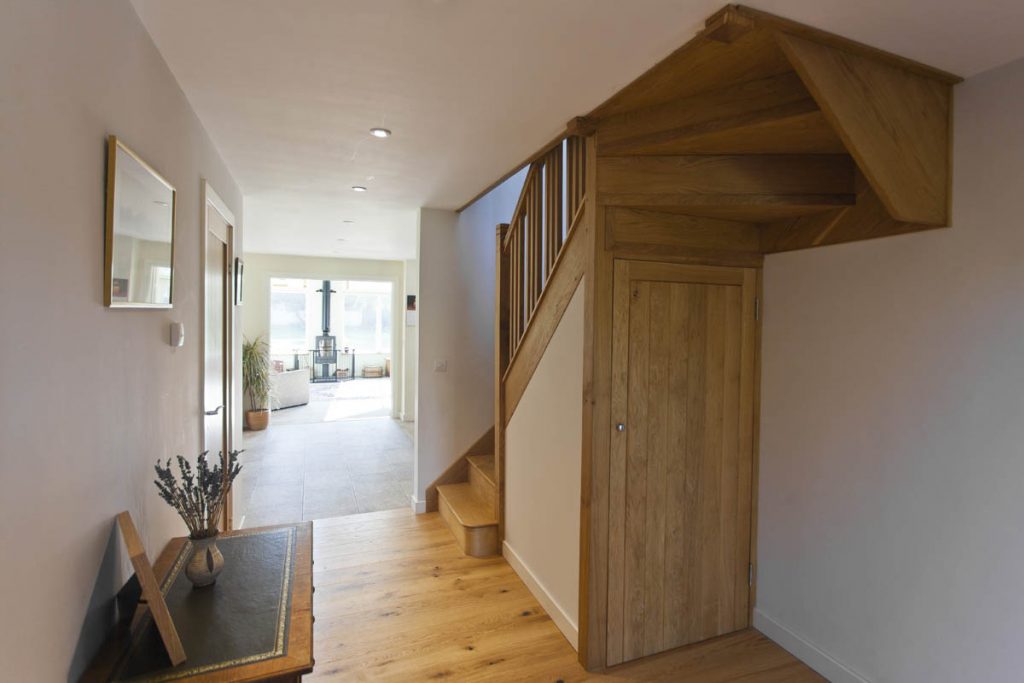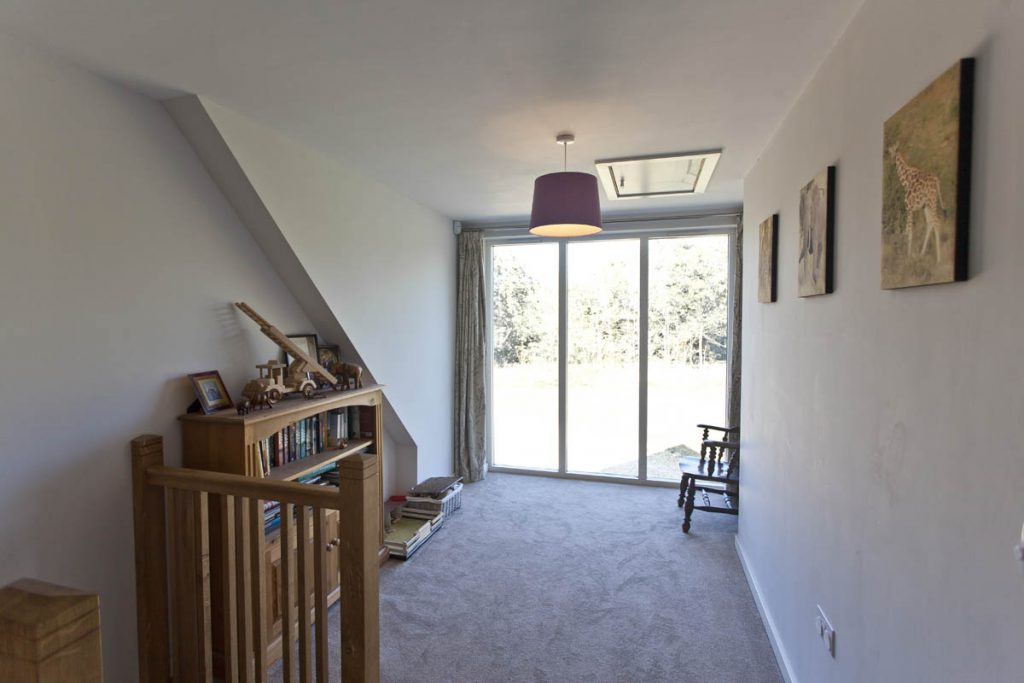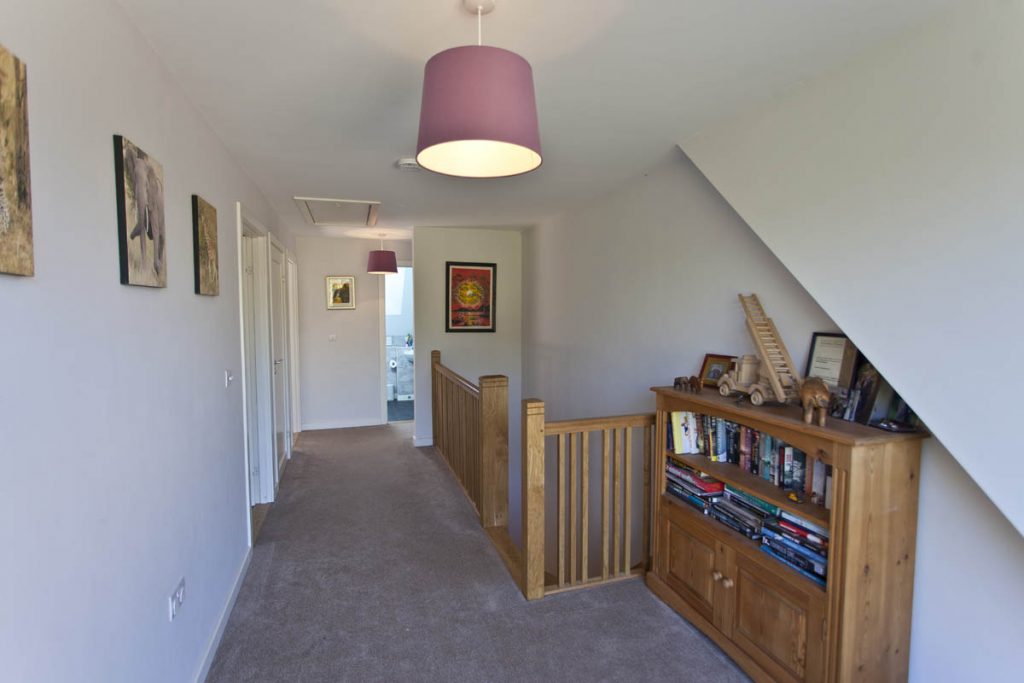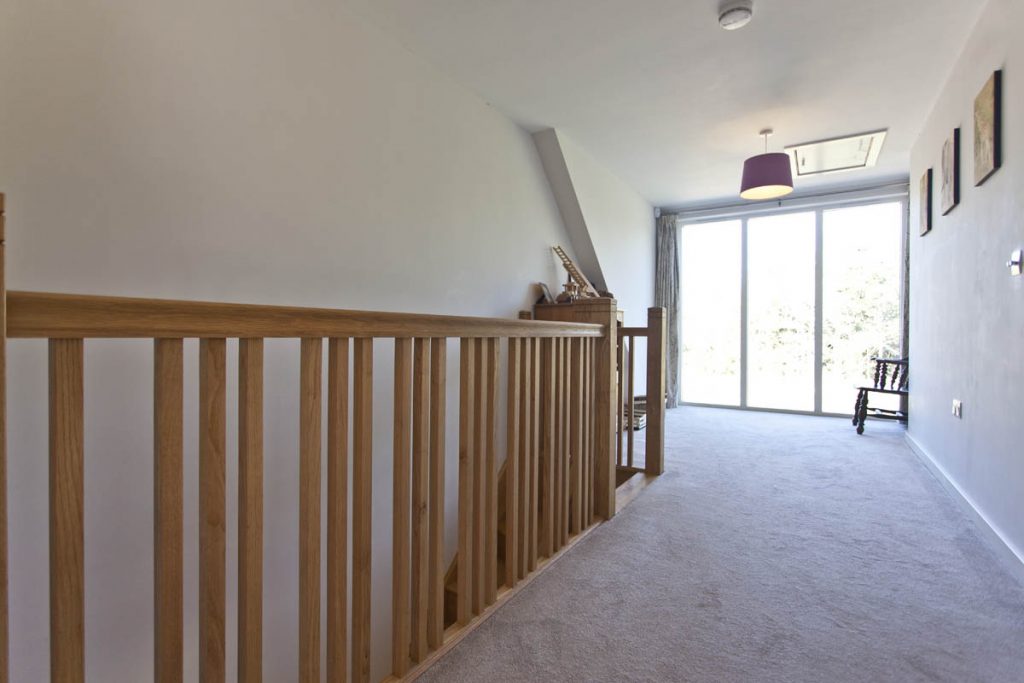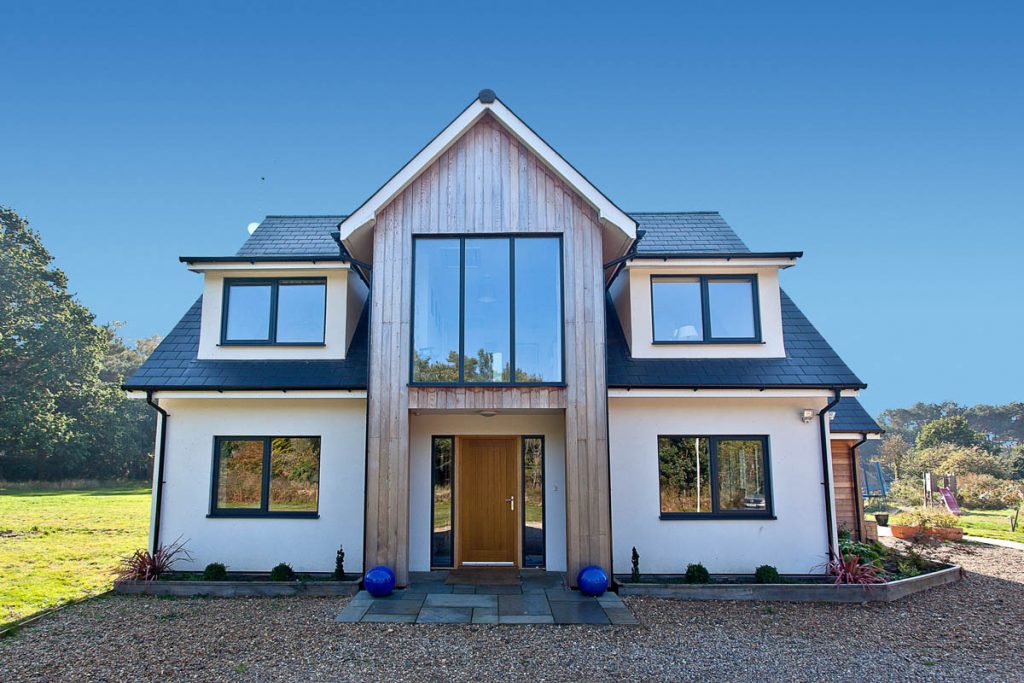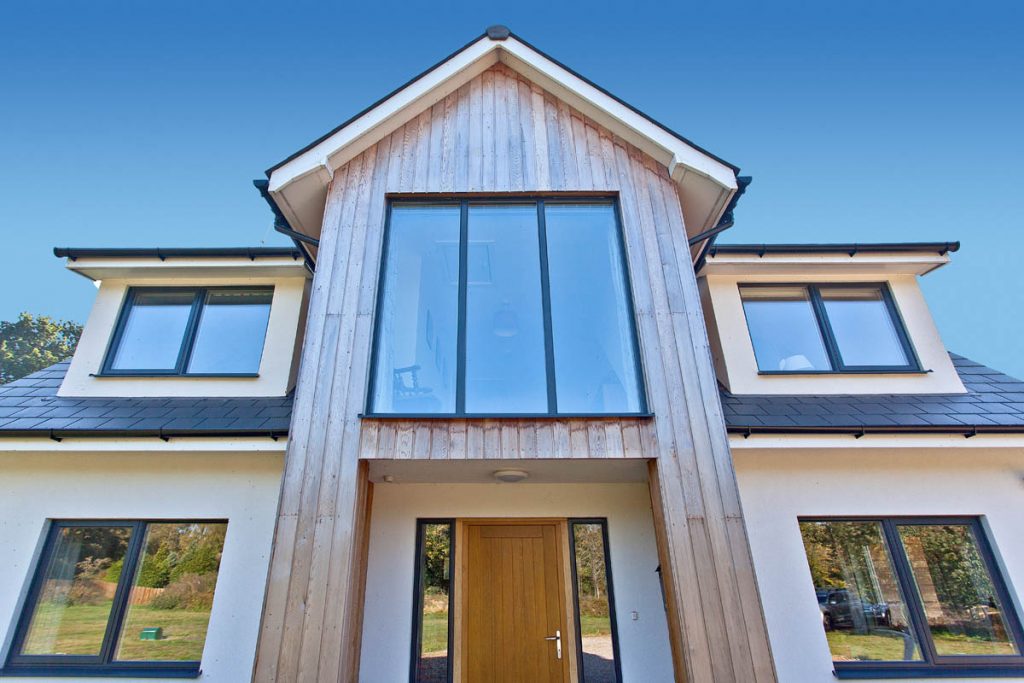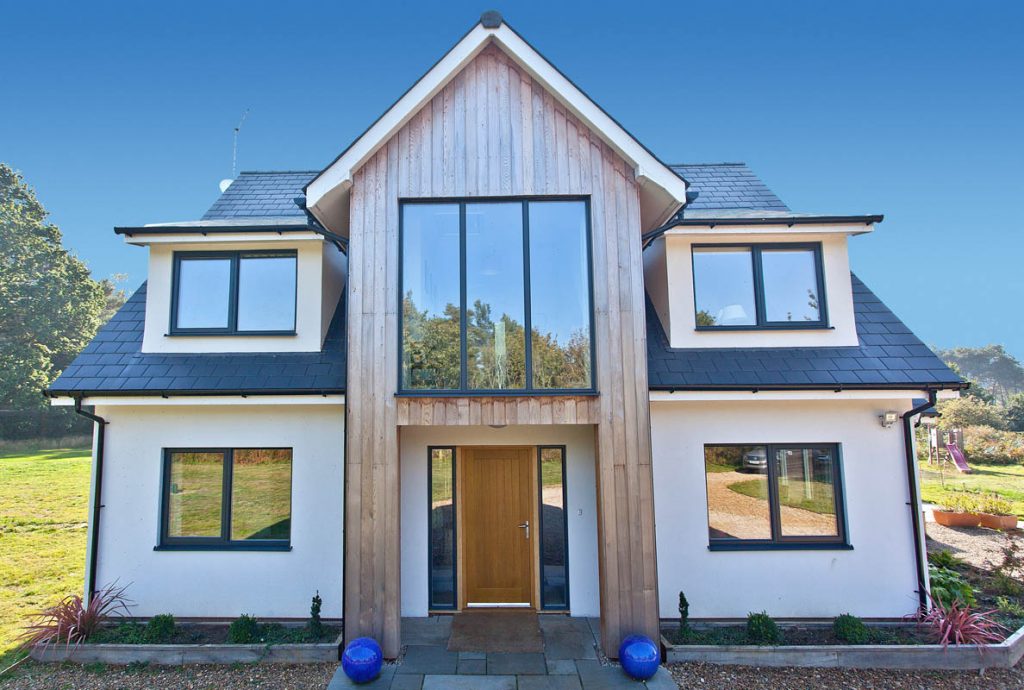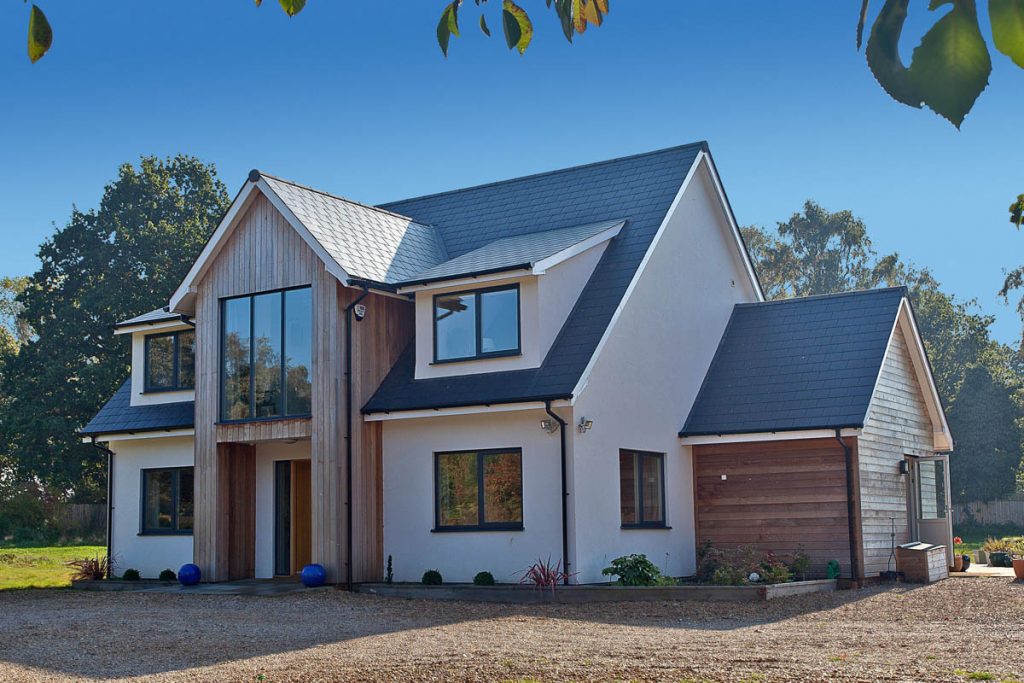 How was a A-Rated Energy Performance achieved? The key was due to the fabric efficiency of the building linked with our air tight building principals. This was combined with the following renewable technologies:
Another excellent example of a highly energy efficient Svenskhome.
Case Studies