Kildonan Lodge, Helmsdale
Case Study
Thermally Efficient Svenskhome Fits Perfectly into Scottish Highlands
Our head office received a call from a client who was looking to replace an old gamekeepers lodge on the Kildonan estate in Scotland. In a stroke of luck it turned out that our very own Trevor Walshe knew the area well as he had holidayed in Brora for many years. He even knew the exact property and the logistical challenges that came with it, so it became apparent we were the only company for the job!
Due to the remote location of the build, the decision to use Svenskhomes was reinforced, with the nearest builder's merchant located two hours away, traditional building methods were not an option. An offsite construction system with insulation, windows, doors and external façade pre-fitted in the factory was the ideal solution. This allowed the house to be wind and weather tight in just four days.
Luckily one of the standard properties we had built previously was the perfect design for the client, with only a slight alteration to the internal layout to suit the living arrangements. The factory fitted external facade was matched with the traditional Scottish timber facade, which was promptly approved by the planners.
With the Scottish building warrant being the only hurdle left to clear, we proceeded to supply the local building control with all the relevant paperwork detailing all the materials used in every element of the build. Once the SER Scotland registered engineer had also signed off the building structural calculations we were able to deliver the house to site. The project was then completed in three months as all the materials were onsite from the offset enabling the completion of the build with minimal down time.
Prior to the construction phase we discovered that all locally based cranes had been hired to carry out electric supply works on the A9. We were able to facilitate the installation of the superstructure using a Hiab lorry, which turned out to be the optimal solution.
Due to the potential flood risk posed by surface water running off Ben Uarie, the foundation and oversite were elevated 650mm to mitigate the risk. A conventional pre-cast block and beam floor was used to construct the oversite.
Loading Images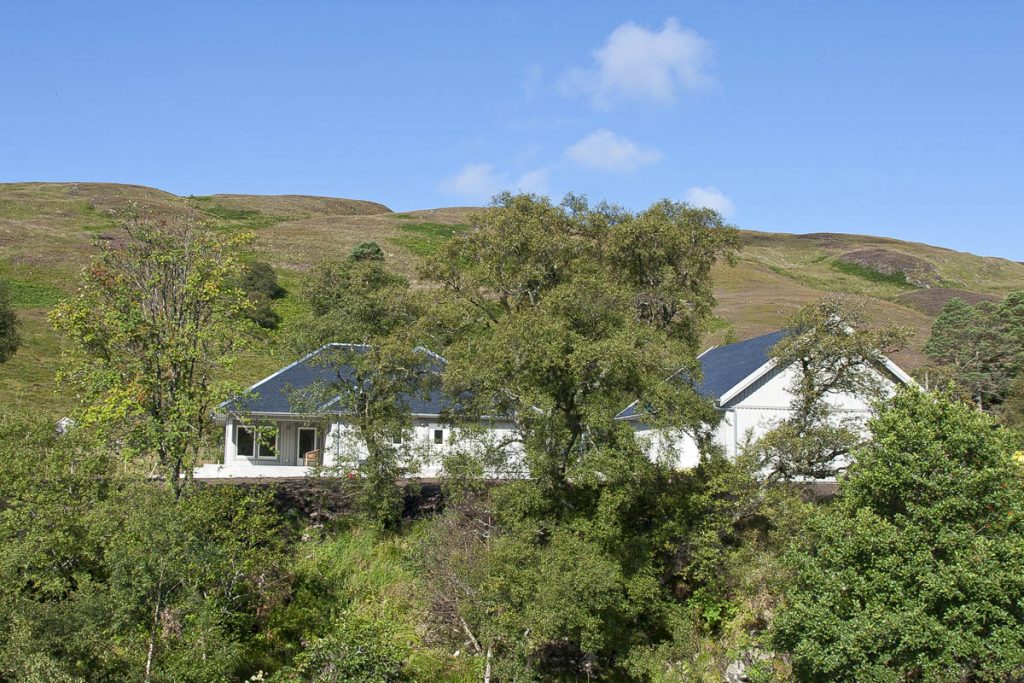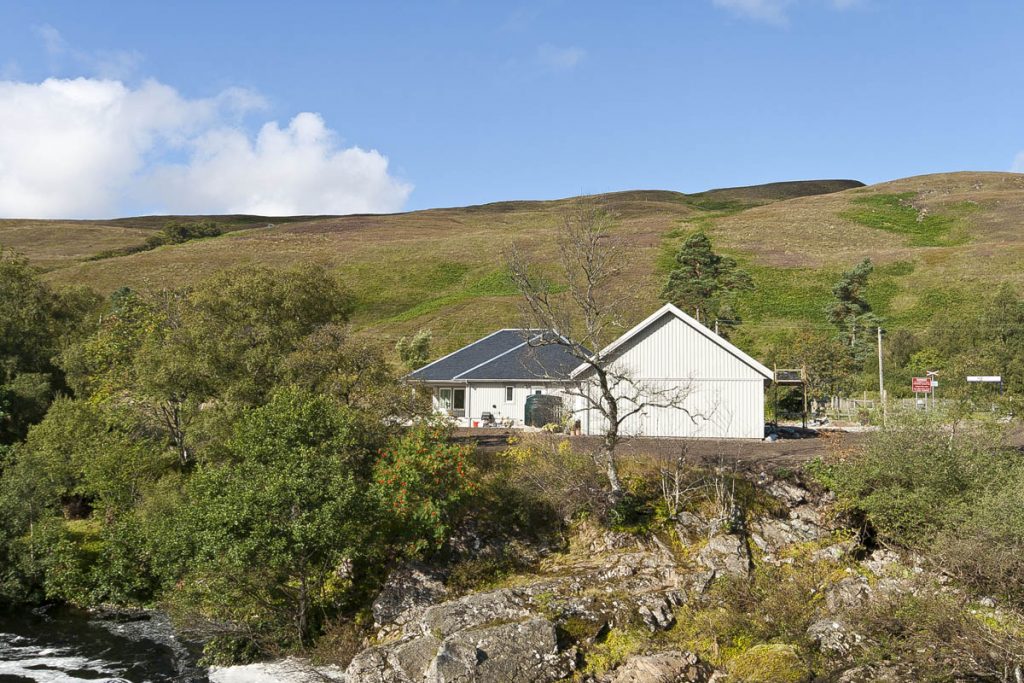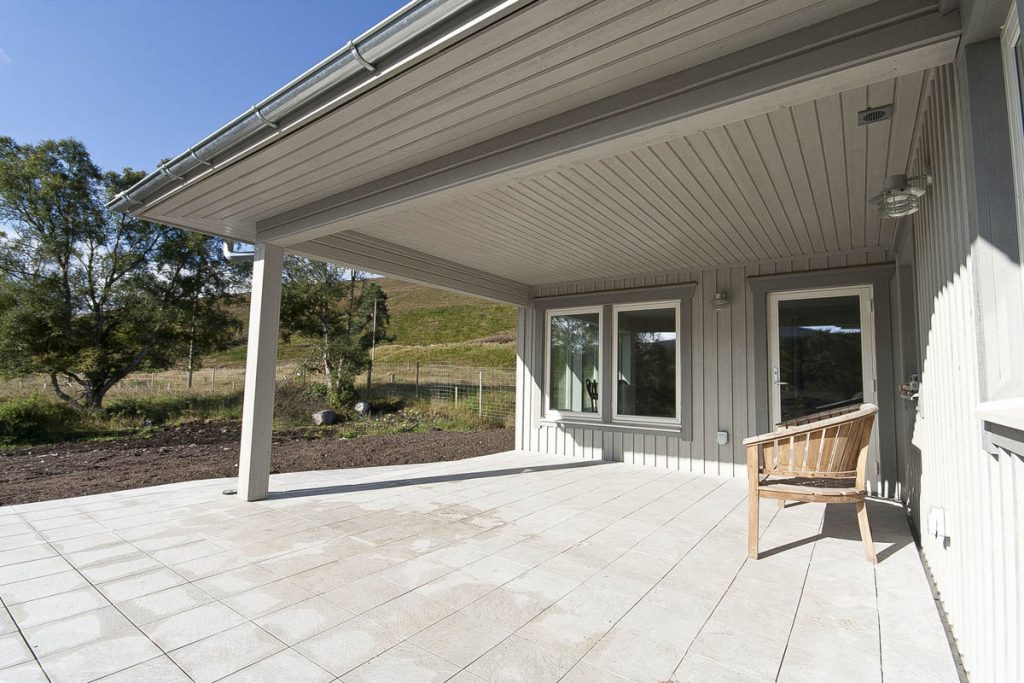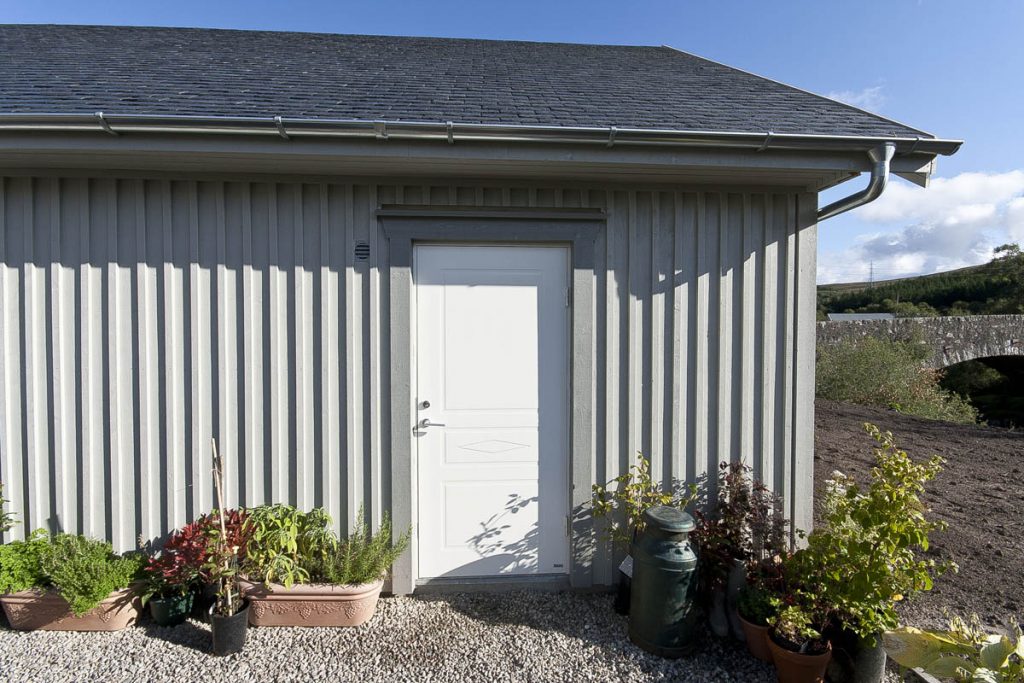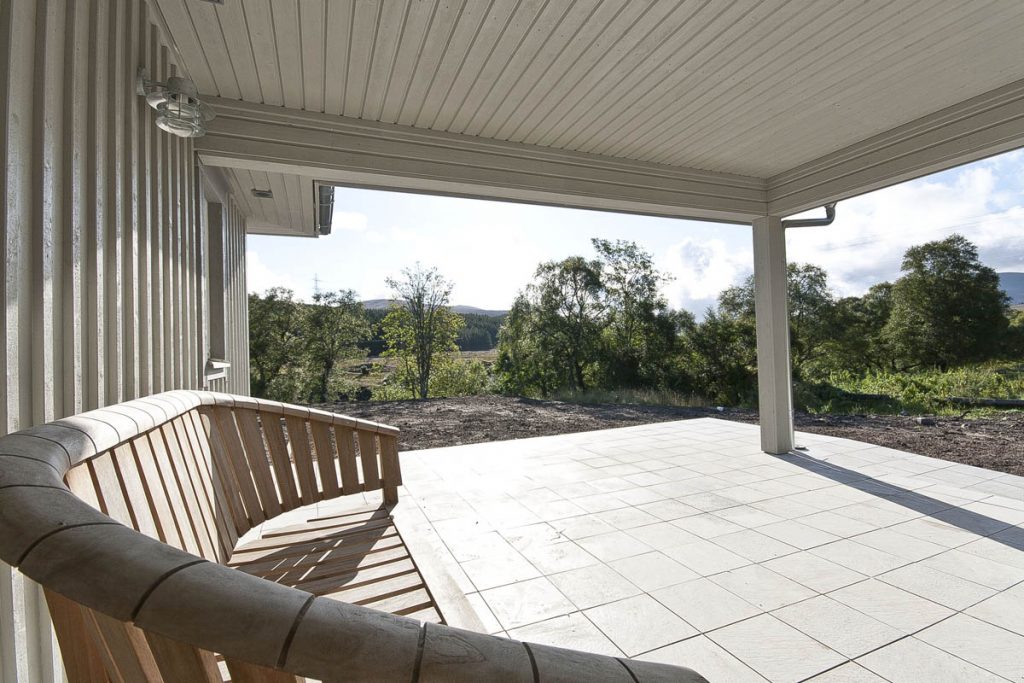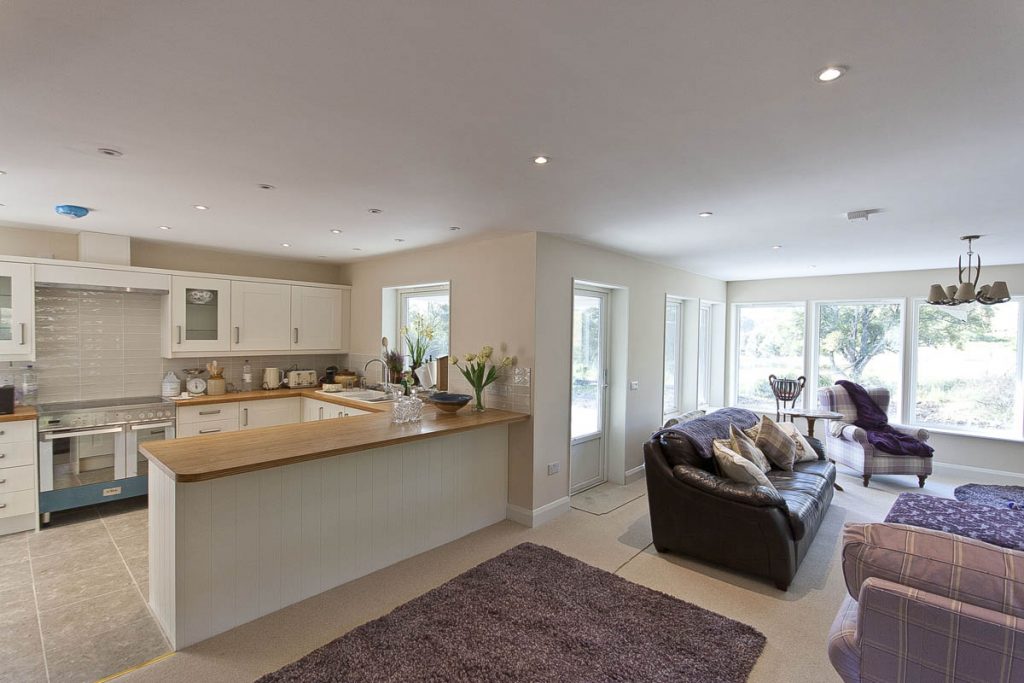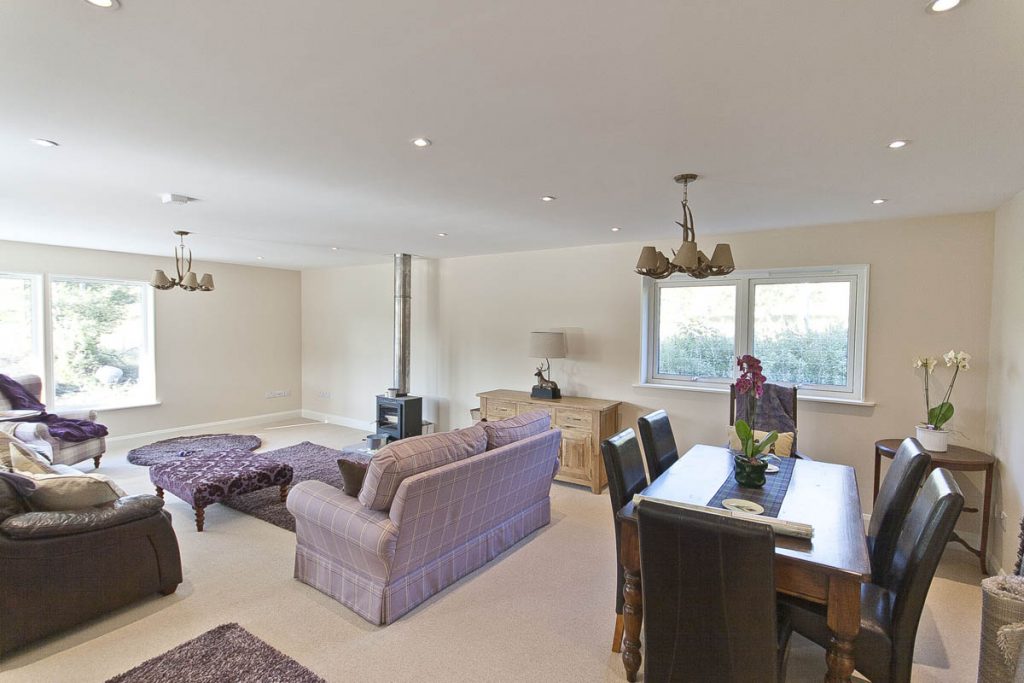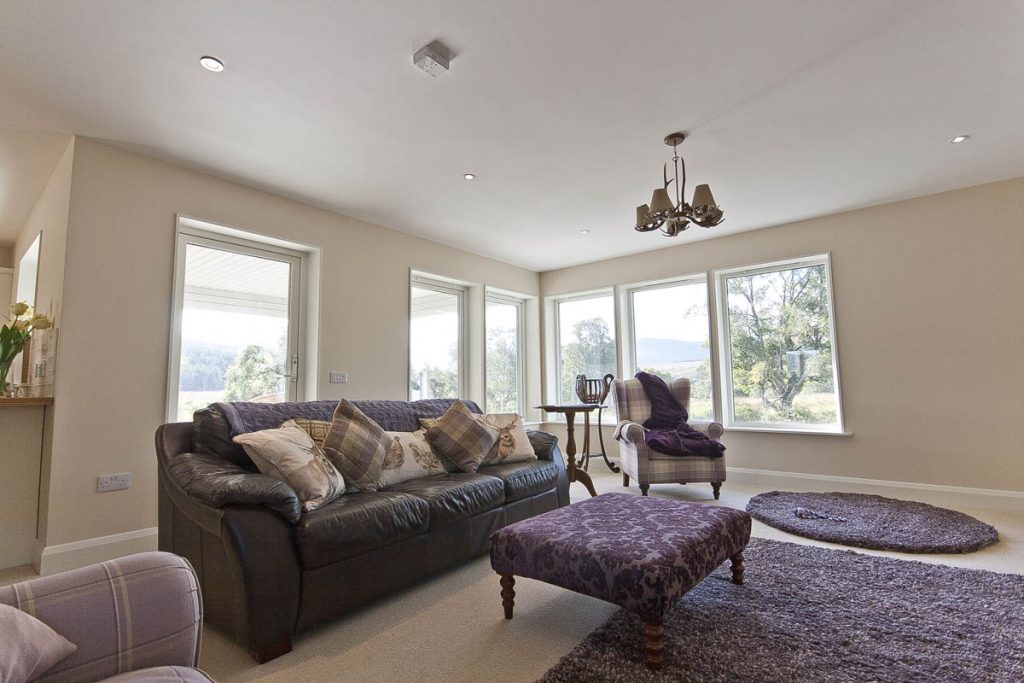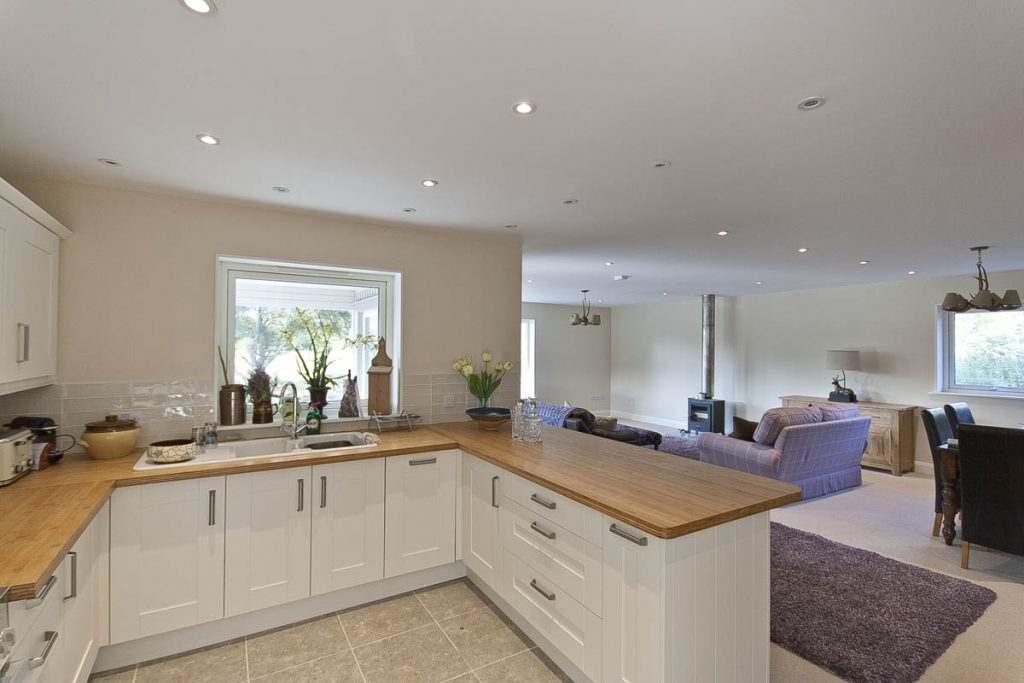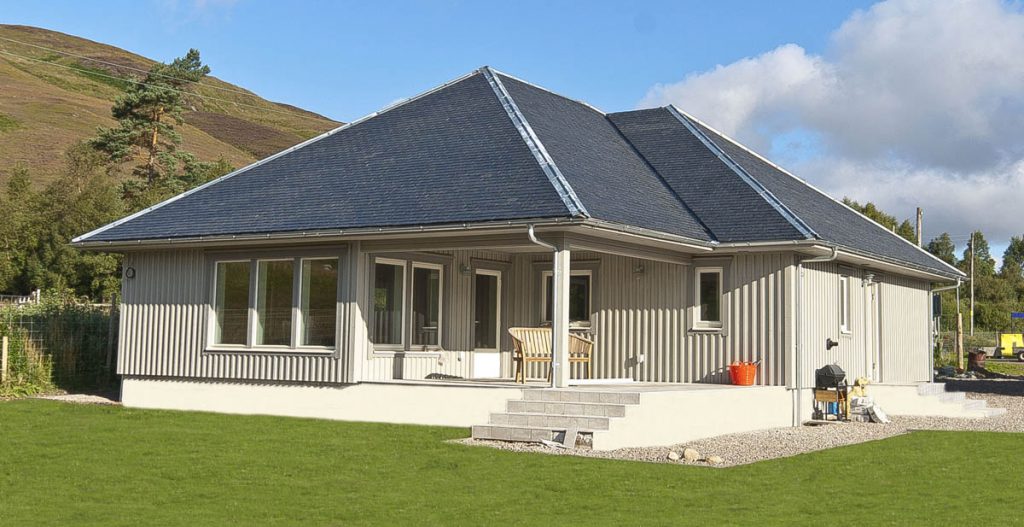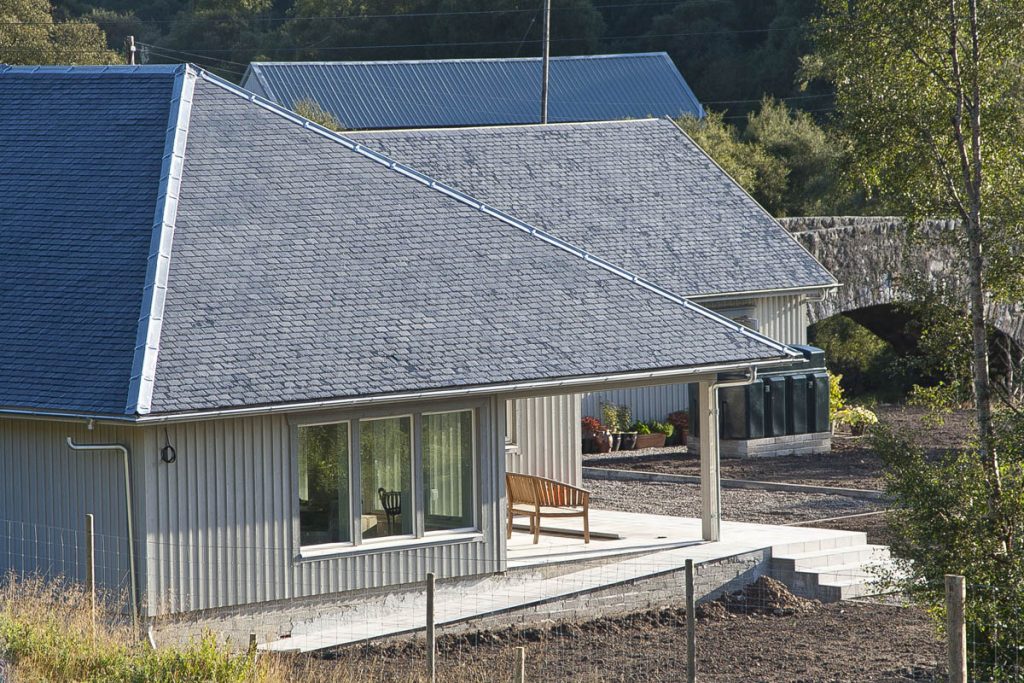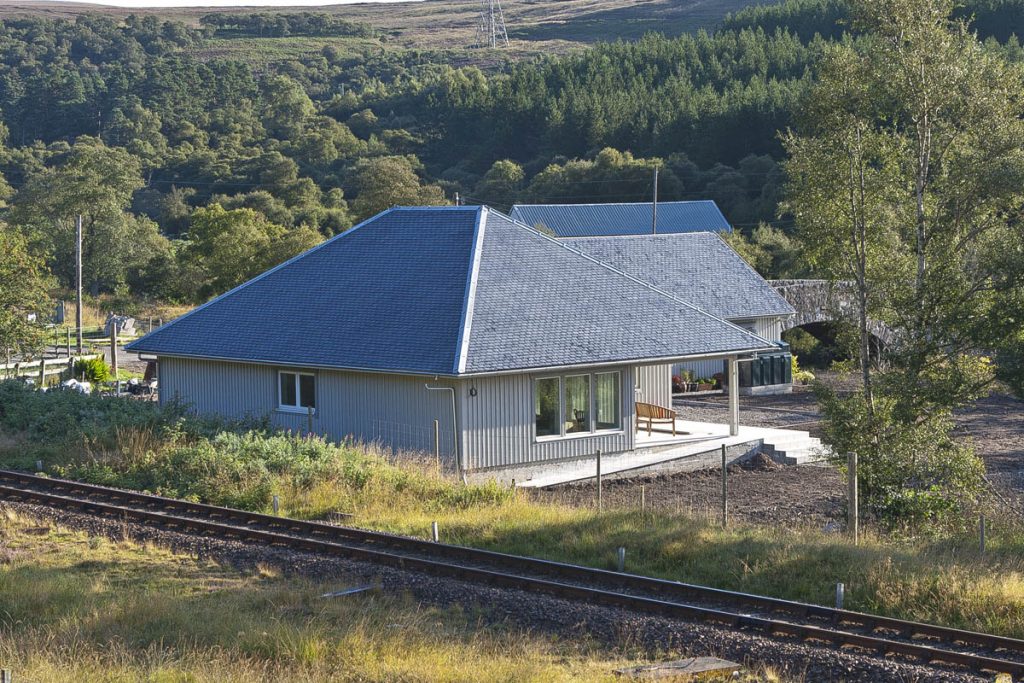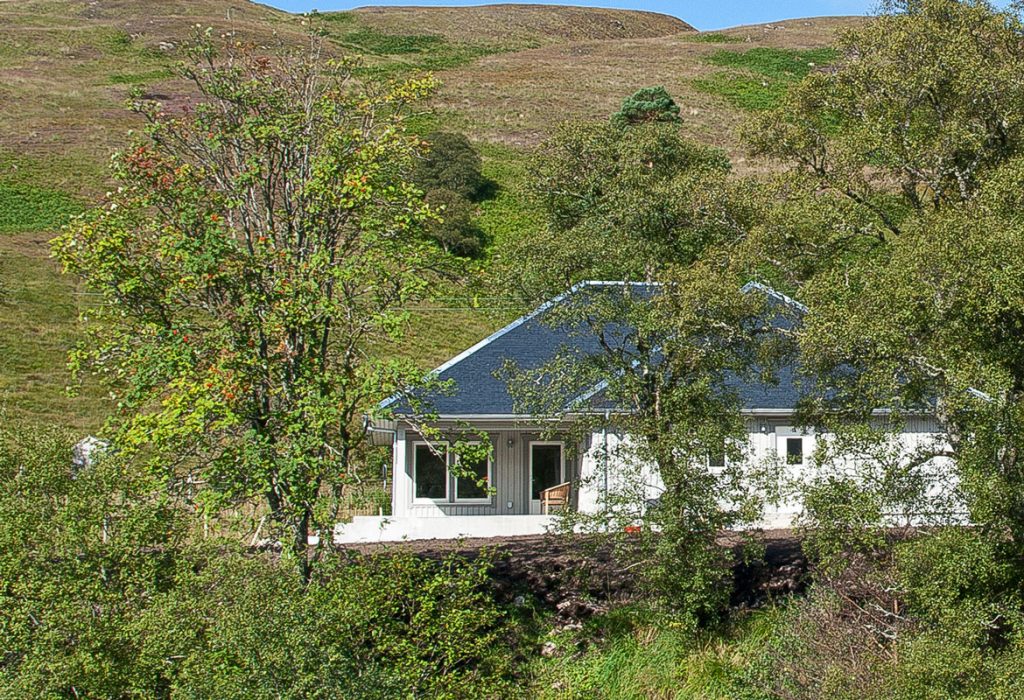 Benefiting from 3kW solar PV (photo voltaic) and a 5kW log burner the property is almost self-sufficient. Nestled in the remote highlands of Scotland and taking advantage of its position overlooking the stunning river Helmsdale this is a perfect example of a highly energy efficient Svenskhome.
Case Studies