News feed
What's been happening at Svenskhomes
"NHBC Press Release – Svenskhomes Receive "Pride In Job Award"!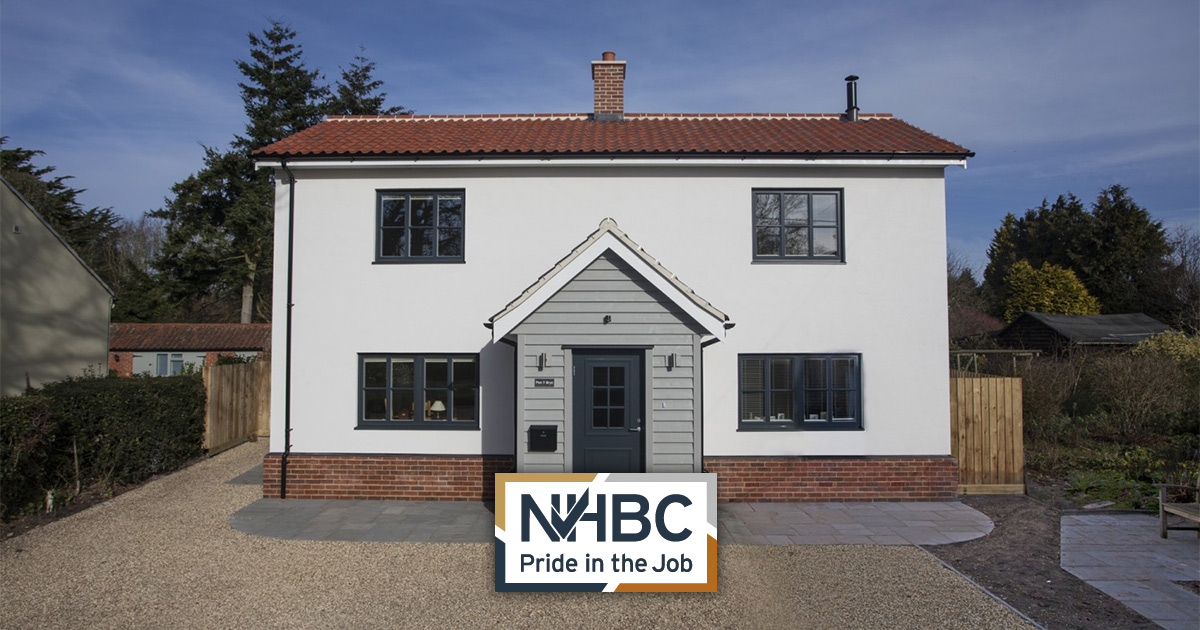 PRESS RELEASE
Suffolk builder named as one of UK's best house builders
Trevor Walshe of Svenskhomes Developments Ltd has been honoured for his dedication to building homes of exceptional quality in the first round of the annual NHBC Pride in the Job Awards for his site in Saxmundham, Suffolk.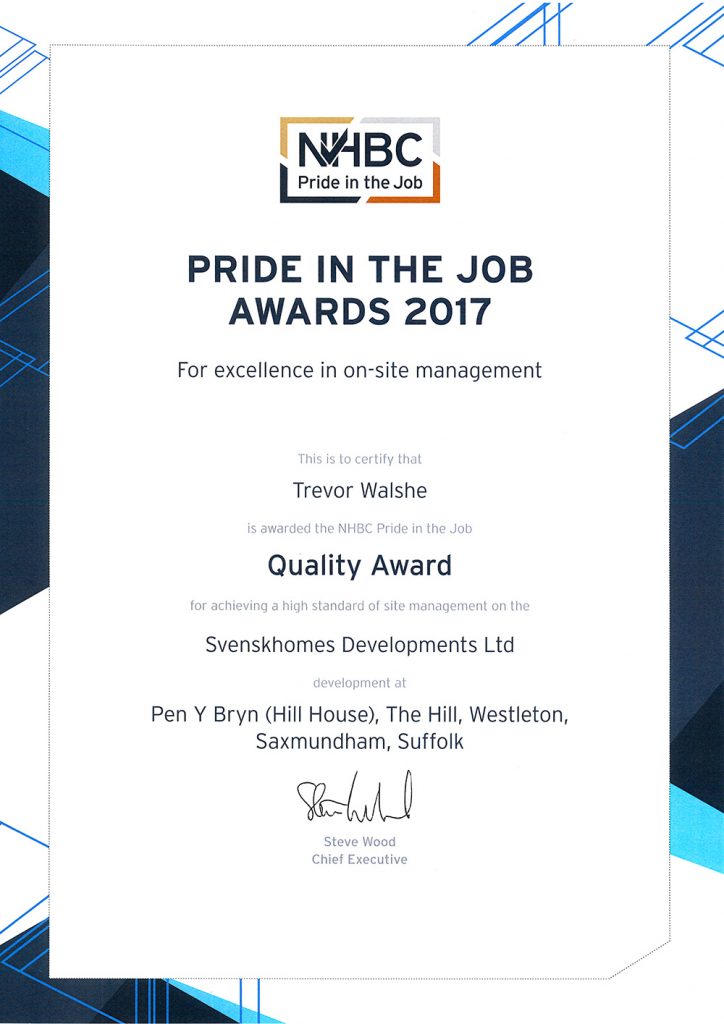 Now in its 37th year, Pride in the Job, organised by NHBC, the UK's leading new home warranty insurance provider, is the most highly regarded competition in the house-building industry dedicated to recognising site managers who achieve the highest standards in house building.
Around 450 site managers have been recognised for their commitment to building homes of outstanding quality. Judging for the awards is rigorous, beginning in July 2016, with each site manager assessed across 44 areas of site management, including technical knowledge, consistency in the build process and the quality controls in place.
Competing against more than 16,000 site managers, Trevor is one of the 450 recognised for their commitment to building homes of an exceptional standard. These site managers will now go on to compete for a Seal of Excellence and Regional Awards in their category, with the Supreme Award Winners announced at a gala ceremony in January 2018.
Commenting on the Awards, Richard Hartshorn, NHBC Regional Director said:
"Every year, the NHBC Pride in the Job Awards give us the chance to recognise the dedication of the UK top site managers and their commitment to new home quality." "The strength of this year's entries coupled with the judges' long and hard deliberations should give great pride to Trevor and his team."